Grab's acquisition of Uber could have violated the Competition Law, said officials of the Viet Nam Competition Authority (VCA) under the Ministry of Industry and Trade, adding that they might begin an official investigation.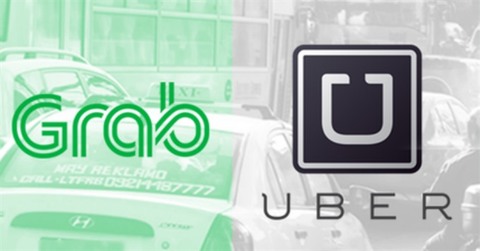 VCA released the conclusion of its preliminary investigation yesterday, spanning 30 days into Grab's purchase of Uber's stakes in the Southeast Asian region, including Viet Nam, initiated on April 16th.
Of note, the market share between Grab and Uber in the Viet Nam market was more than 50 per cent, which breach regulations under the country's Law on Competition 2004.
The preliminary investigation focused on contents of the investigated parties, relevant markets, concentrated market shares and signs of violations.
Based upon the results, the VCA is considering undertaking an official investigation, in keeping with regulations of Clause 2, Article 88 of the Law on Competition 2004.
After the official investigation, the acquisition would be submitted to the Viet Nam Competition Council for consideration.
Grab announced on March 26 that it had purchased Uber's operations in Southeast Asia, including Viet Nam.
Following the merger, Uber will hold a 27.5 per cent stake in Grab, while Uber's CEO will join Grab's management board.
VCA sent a dispatch to Grab requesting information and documents related to the acquisition.
However, Grab claimed that since the combined market share of both Grab and Uber in Viet Nam was less than 30 per cent, it did not have to inform the competition authority before proceeding and completing this transaction in Viet Nam.
VCA then held a working session with Grab's legal representative on April 6, but the firm failed to provide evidence proving its claim.
Grab is one of the most frequently used O2O (online-to-offline) mobile platforms across 195 cities in Southeast Asia. More than five million people use the combined platform daily.
According to the ministry, if the concentrated market share of parties accounts for 30 to 50 per cent in the market without announcement to VCA before their acquisition, the firms will be fined 10 per cent of their total revenue in the previous financial year. If the rate is more than 50 per cent, the transaction will be prohibited from being completed.
Viet Nam is not the only country where Grab is currently under fire. Malaysia, the Philippines and Singapore are also requesting details of the acquisition. — VNS