VietNamNet Bridge - Among the 30 names listed in Forbes' 30 Under 30 entrepreneurs and innovators, Phan Hoang Lan has drawn special attention because she is a civil servant.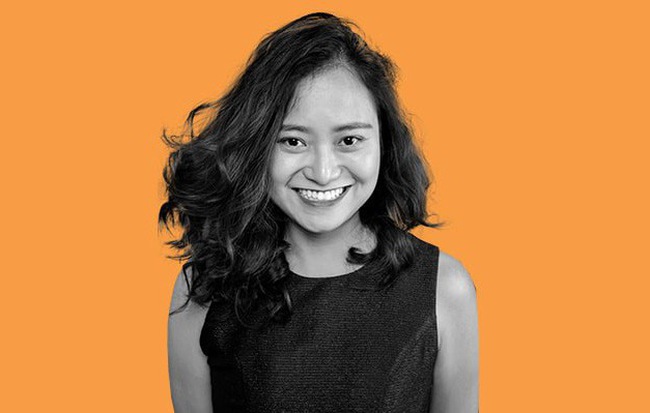 Phan Hoang Lan
Lan's life did not change much after the Forbes list was released. She drives her motorbike to the office every morning and works sometimes until 9-10 pm.

Born in 1988, Lan is now head of the planning and finance department of the National Agency for Technology Entrepreneurship and Commercialization Development (NATEC), an arm of the Ministry of Science and Technology.

You have a master's degree from a school in the UK. Why do you choose to work in a state agency instead of a foreign company, which surely can offer better pay?

Maybe I follow my grandparents' example. They worked at the Supreme People's Procuracy.

In my childhood, when living with my grandfather, I had a dream of taking a job related to policymaking to help people have a better life. Later, when I went to school, and then studied abroad, I followed this path.

I was an information technology major at general school, and I liked maths very much. I also once dreamed of designing a robot.

Later, I studied policies for developing countries, with focus on policies related to innovation and knowledge-based economy building. My job at MST is suited to what I learned at school.

What brought you to Project 844 to support startups?

In 2013, MST kicked off a new project, called Vietnam Silicon Valley (VSV). For the first time in Vietnam, MST and the Vietnamese Government took an an initiative directed at stimulating the growth of technology startups in Vietnam. 

After two years of working for the project, I realized the important significance of the support to startups. However, VSV can only give support to 10-20 startups a year. And I think I need to do something which has a larger coverage.

Our team, with support from the ministry's leaders, suggested a national program related to innovative entrepreneurship, which has the government's approval.

What are the biggest problems in incubating startup projects in Vietnam?

I think the biggest difficulty doesn't lie in resources, but in startup culture, i.e. the way of thinking. For example, policymakers and businesspeople need to get used to the 'failure-accepting culture'.

What do you think the Vietnamese startup eco-system lacks?

We still lack policies that encourage foreign investors to pour capital into Vietnam startups. The current complicated procedures are just suited to large-scale FDI projects capitalized at millions of dollars, not to startup projects with capital of tens of thousands of dollars only.
RELATED NEWS
Forbes Vietnam announces 30 Under 30 list
Three Vietnamese entrepreneurs among Forbes' Asia 30 Under 30
Kim Chi