ACA Investments, Japan's leading fund management company and an affiliate of Sumitomo Corporation, will spend $100 million on conducting M&A deals in the retail and logistics sectors in order to increase its presence in Vietnam.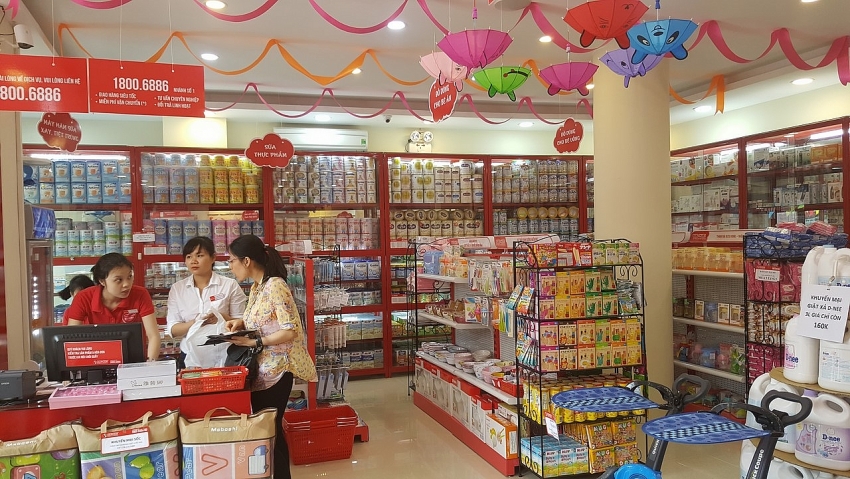 This capital will be disbursed within five years via investing in five or six local small- and medium-sized firms, according to newswire DealStreetAsia.
Earlier in May 2017 ACA Investments completed the purchase of a 20 per cent stake in Bibo Mart JSC with the ambition to take its available advantages to become the dominant baby and mom retailer in Vietnam. Bibo Mart is already dominating the baby and mom retail market.
Starting out with only two stores in 2006, Bibo Mart now has 120 stores. It is expected that by the end of this year, the number of stores will double over 2016's figure to reach 180 and then 500 by the end of 2019.
On average, about 10 new stores will open nationwide each month. Bibo Mart stores will be located in more than 18 cities and provinces, targeting locations that are densely populated and convenient for buyers. Over its 12 years of establishment and development, Bibo Mart is now the No.1 mother and baby chain in Vietnam and is valued at $140 million.
Speaking at the signing ceremony, Hiroyuki Ono, partner at ACA Investments, stated, "Through this investment in Bibo Mart, we hope to seize the opportunities that exist for Japanese corporations to expand in the Vietnamese retail market."
ACA Investments is one of the best-performing fund managers in Asia, with a head office in Singapore and extensive experience in investing in projects in the Asia-Pacific region. It was established in 2008 and focuses on growing companies in specific industries as well as investment-related services, such as mergers and acquisitions advisory.
ACA Investments has invested in four firms in Vietnam, namely Viet Thanh Technology Corporation (March 2014), Cat Dong Trading and Service JSC (March 2015), BBM Investment JSC (August 2016), and SonKim Land Corporation (January 2017).
According to the latest developments, on April 2, Cat Dong transferred 26.9 per cent stake to e-commerce firm Scroll Corporation from Japan. Thus, the Japanese investor holds 63.9 per cent stake in Cat Dong, which owns e-commerce sites CungMua.com, NhomMua.com, and Shipto.vn.
VIR