The Ministry of Transport will auction 371.5 million Vietnam Airlines shares on May 22 to increase the national flag carrier's chartered capital.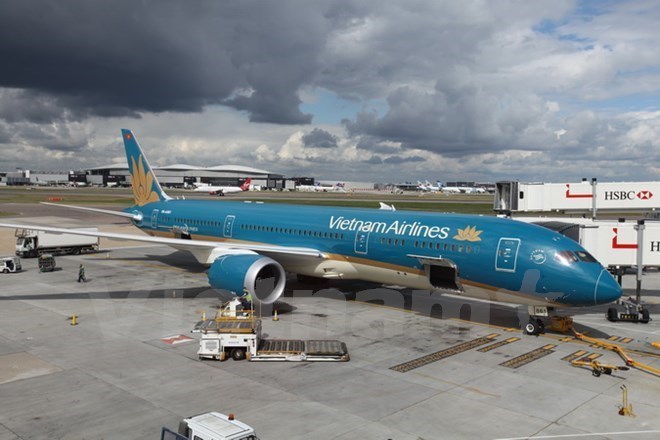 The starting price will be VND6,026 per share. It is estimated that the shares will bring in VND2.38trn (USD104.83m).
In July 2017, Vietnam Airlines planned to issue over 191 million shares to existing shareholders at the ratio of 15.57% which means those with 100 purchase rights can buy 15,57 more shares at the price of VND10,000 per share. However, the plan hasn't been implemented.
Vietnam Airlines became a joint-stock company in 2015 with chartered capital of VND11.19trn (USD493m). Its chartered capital was raised to VND12.27 in 2016. In January 2017, Vietnam Airlines traded more than 1.2 billion shares, listed as HVN, on UpCOM. The Ministry of Transport holds an 86.16% share and ANA Holding Inc. owns an 8.77%-plus stake.
Vietnam Airlines has several subsidiaries companies including the Vietnam Air Petrol Company Limited and holds more than 50% shares of 10 other companies. It also holds less than 50% shares at six other companies.
According to the roadmap for state capital divestment in 2017-2020 period approved by Deputy Prime Minister Vuong Dinh Hue last year, the Ministry of Transport must rapidly reduce its share at Vietnam Airlines to 51%.
Vietnam Airlines' revenue last year was VND82.95trn (USD3.65bn), increased by 18.4% in 2016. Its post-tax profits reached VND2.65trn, a 26% increase on the previous year.
Vietnam Airlines will list its shares on the HCM Stock Exchange (HoSE) in the second quarter.
Dtinews/ANTT