Investment ties between Vietnam and India are expected to further develop in the months to come with energy as one of the focuses. Vaibhav Saxena, executive committee member of the Indian Business Chambers in Vietnam (INCHAM), gave VIR an insight into the recent moves of Indian firms and future investment opportunities.
Opportunities and incentives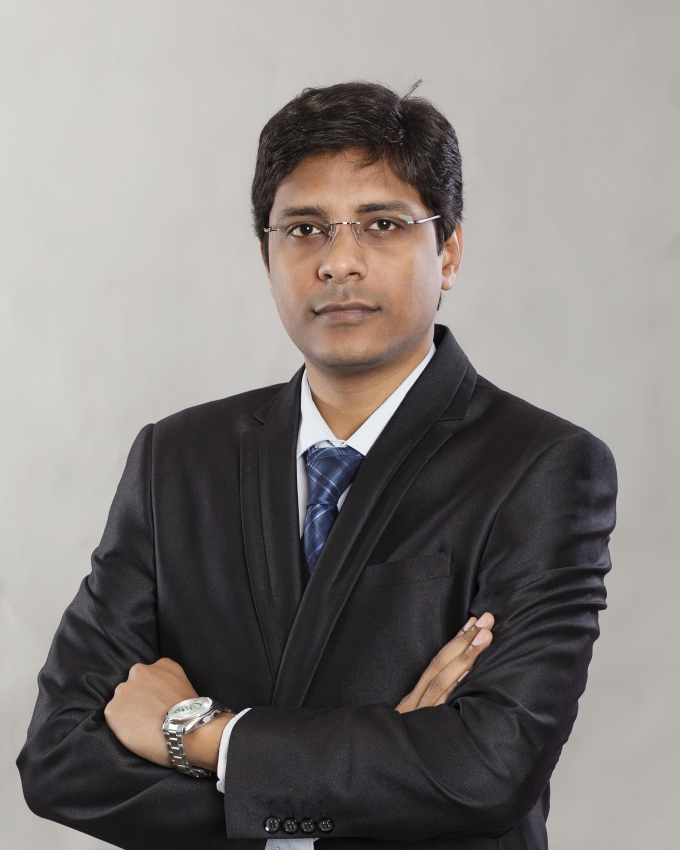 Shri Ram Nath Kovind
In early March 2018, at the invitation of H. E. Shri Ram Nath Kovind, President of the Republic of India, Tran Dai Quang, President of the Socialist Republic of Vietnam, paid a State visit to the Republic of India.
With the satisfactory and significant rise in trade turnover during the last two years and the vision to accelerate economic potential to a further level, the two representatives urged the leaders of business and industry of both countries to explore new trade and investment opportunities in prime areas of cooperation, including hydrocarbons, power generation, renewable energy, and energy conservation.
During the visit, both India and Vietnam affirmed that the cooperation in oil and gas exploration, thermal and hydroelectric power, and renewable energy and energy conservation is making significant progress.
With the signing of a Memorandum of Understanding (MOU), the two sides agreed to actively pursue collaboration in oil and gas exploration projects in third countries. The Vietnamese side also welcomed Indian oil and gas companies to avail themselves of opportunities in the midstream and downstream sectors in Vietnam. Accordingly, this would be a great occasion for Indian companies to expand their oil and gas exploration and exploitation activities on land and in the Continental shelf and Exclusive Economic Zone (EEZ), especially as they are seeking to penetrate these sectors already.
Following such Indian power industry giants, numerous more intend to develop several renewable energy projects in Vietnam with the most modern, dependable and cost effective technology.
Regarding the renewable energy and energy conservation sector, Indian companies' investment projects are welcome in these fields in Vietnam, particularly solar power which is one of the prime investment sectors.
Otherwise, with a view to strengthening cooperation in the renewable energy space, Vietnam shall possibly take the actively signing of the Framework Agreement of the International Solar Alliance into consideration. The participation in the Solar Alliance shall be a remarkable step to promote solar technologies, new business models, and investment in the solar sector to enhance prosperity.
This state-level visit will possibly bring a new Indian investment wave focusing on opportunities in identified priority areas of cooperation, such as hydrocarbons, power generation, renewable energy, energy, conservation, infrastructure, textiles, footwear, pharmaceuticals, agriculture, ICT, and other service sector industries bilateral trade and investment.
Moves from India
With diverse energy sources ranging from coal, oil, and natural gas to hydropower and renewable energy as well as terrain that is well endowed with sun irradiation, well connected to transport infrastructure and the national grid, Vietnam has huge potential for the development of these industries. Accordingly, industry corporations from both countries are moving forward to develop the energy sources to ensure energy security and address the growing power demand.
With such great potential, several Indian companies are willing to invest in the Vietnamese energy industry. Up to now, India has brought 176 projects to Vietnam with the total investment capital of $814 million, ranking 28th among the nations and territories investing in the country. Among the Indian investors, Tata Group, Adani Green Energy Ltd., M+ Energy, Avaada, Sprng Energy and Suzlon Energy Ltd. and many more giant firms that pave the way for Indian enterprises in this industry.
Recently, Tata Group has invested into a solar power project with the total capacity of 49MW in Binh Phuoc province. Before, in 2017, Tata has deployed solar power projects in four Vietnamese provinces with the total estimated capacity of 250MW which will be either developed by Tata or its future partner and the services part will be provided by Tata.
Following Indian power giants, numerous others expressed intentions to develop renewable energy projects in Vietnam with the most modern, dependable, and cost effective technology.
Vietnam against regional markets
India has been receiving increased recognition internationally in the recent years, especially for the cooperation to promote energy conservation and renewable energy. The main focus of the cooperation is to explore opportunities for exchange of scientists to share experience and conduct joint research, design, development, demonstrations, and manufacture energy in general and of renewable energy in particular, thereby establishing institutional linkages between India and other countries.
India has signed Memoranda of Understanding (MoUs) on renewable energy with Malaysia, the Philippines, and Thailand in the past. The main object of these agreements is to collaborate in research and development in the field of renewable energy and undertake collective efforts for preparation and effective cooperation.
India has signed MOUs with other ASEAN countries but this is the first with Vietnam. The reason is that Vietnam started its solar journey only in 2016 whereas India and many other ASEAN countries started almost 15-20 years ago now. Vietnam and India are working on this sector. Vietnam is not a signatory of the International Solar Alliance and to become a member a country need to sign the Framework agreement of the International Solar Alliance.
Vietnam and India has agreed upon collaboration in various sectors, including oil and gas exploration projects by entering into a MoU.
The MOU mentions that Vietnam will consider signing the Framework Agreement of the International Solar Alliance. Such action of Vietnam shows that Vietnam is pro solar country and there is a possibility for better collaboration between India and Vietnam in the future if Vietnam signs the International Solar Alliance.
Vietnam has showed its willingness to be a part of the International Solar Alliance last year but it is yet to be finalised.
VIR