Starbucks in California must now ensure that it provides clear labelling for its customers of a potentially cancer-causing chemical in its coffee following a ruling from a Los Angeles judge, spreading concern for customers worldwide, including Vietnam, and leaving them to wonder if the coffee's carcinogen warnings will be shared internationally.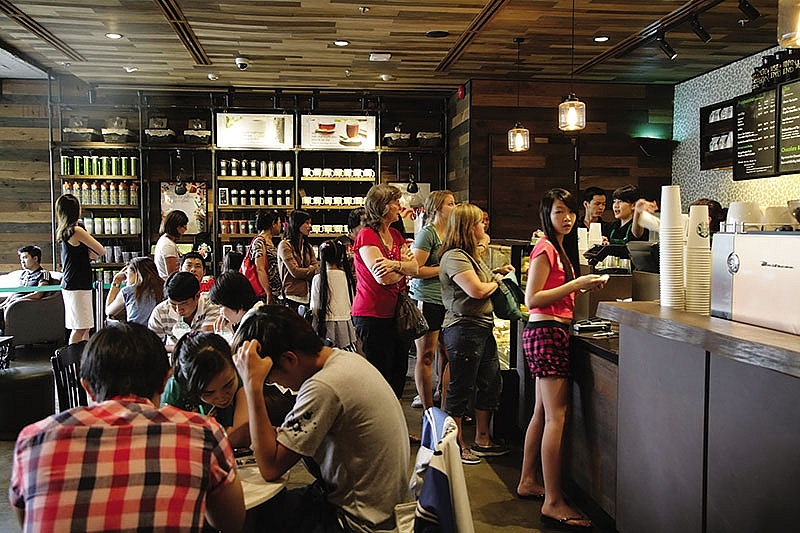 Coffee firms, such as giant Starbucks, have now been subject to more legal scrutiny.
Los Angeles Superior Court Judge Elihu Berle said in a recent decision that Starbucks and other coffee companies had failed to gather substantial evidence that there was no significant risk from a carcinogen produced in their coffee roasting processes, court documents showed. Starbucks and other defendants have until April 10 to file objections to the decision.
Following the sensitive court decision, the information spread like wildfire across the world, raising concerns for customers who are fond of drinking at the world-famous coffee chain.
Starbucks Vietnam, which operates 35 stores in the country, only offered by way of statement to VIR that, "We are unable to comment since this is regarding the corporate field in the United States." However, Vietnamese customers may be exposed to the same health risks as Californians, given that the way the coffee is produced is essentially the same.
Meanwhile, Starbucks chains in other countries are trying to play down these concerns. For instance, Starbucks China immediately responded to quell public concerns that a chemical in its coffee may cause cancer, saying that "providing quality and safe foods and beverages to consumers" is the company's highest priority.
A senior staff member from Starbucks Korea was quoted by foreign media as saying, "The ruling aroused concern among company employees." However, he added that the judge's rule is not a final decision, and that "This matter is affecting the whole coffee industry, not just Starbucks."
Indeed, the ruling could result in regulated carcinogen labeling becoming more common in more US states and other countries to warn customers before they purchase. This would be bad news for Starbucks in terms of sales and business prospects.
Starbucks Vietnam referred VIR's reporter to a statement by the Vietnam National Coffee Association (VNCA) at said the industry was considering an appeal and further legal actions.
"Cancer warning labels on coffee would be misleading. The US government's own Dietary Guidelines state that coffee can be part of a healthy lifestyle," the NCA statement said.
Starbucks opened its first store in Vietnam in 2013, and so far it has had a total of 35 stores in Hanoi, Haiphong, Danang, and Ho Chi Minh City, according to its website.
Starbucks proved extraordinarily popular with younger coffee-house goers in Ho Chi Minh City when it opened in February 2013. Thousands of young people lined up to enjoy their first taste of Starbucks coffee. This picture was repeated when Hanoi's first Starbucks opened.
Patricia Marques, general manager of Starbucks Vietnam, previously said, "Vietnam is one of the most dynamic and exciting markets in the world, and we are humbled by how customers have embraced our brand since we opened our doors here in 2013."
In March 2018, she said, "In the short term, we continue to build new and fantastic stores everywhere we open. We plan to expand our stores to many more locations and bring Starbucks to new neighbourhoods in the future."
VIR