VietNamNet Bridge - Eighty percent of the project's capital that Geleximco plans to develop would come from a syndicated loan to be provided by a group of Chinese banks led by China Development Bank.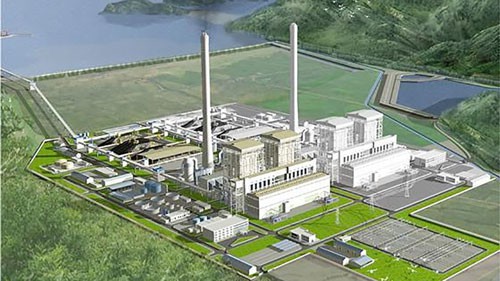 The investors 

The Ministry of Industry & Trade (MOIT) has confirmed that Geleximco – Hong Kong United (HUI) has asked for permission to build a thermal power plant under the PPP (private-public partnership) mode.

Geleximco has proposed two thermal power projects so far. In mid-2017, Geleximco and Chinese Sunshine Kaidi asked for the Prime Minister's nod on the development of five thermal power plants, including Quynh Lap I, Quynh Lap II, Quang Trach I, Quang Trach II and Hai Phong III, under the PPP mode with its capital contribution of 75-80 percent.

In October 2017, it once again sent a dispatch to the Prime Minister on building of Quynh Lap I and Quang Tri II plants.

Regarding the proposed project, MOIT said 80 percent of capital would be borrowed from commercial banks at the interest rate of 10.86 percent, and foreign loans at the interest rate of 11.77 percent per annum. 

The investors have committed to starting the project implementation soon after the project is licensed. The financial capability of the joint operation is unclear. 

According to MOIT, Geleximco's stockholder equity is VND8.976 trillion and its revenue may come from a golf course and other construction projects. 

However, Geleximco did not provide any financial information for its partner – HUI – as requested by MOIT, but only showed finance reports in 2014-2016 of Sunshine Kaidi, the major shareholder of HUI.

Vinacomin, EVN oppose project

Vinacomin, the nation's largest mining group, and EVN, the largest power group, oppose the proposal.

Vinacomin affirmed that the government has assigned Vinacomin to develop the $2.1 billion Quynh Lap I Plant and has been taking steps to implement the project.

In May 2017, Vinacomin signed an MOU with Geleximco-Kaidi and KOSPO from South Korea to develop Quynh Lap I. It said Vinacomin would hold 36 percent of shares at minimum, Kaidi 34 percent, KOSPO 30 percent.

This means the plan drawn up by Geleximco-HUI is contrary to Vinacomin's policy under which Vinacomin must hold the controlling stake.

EVN also said it has been assigned by the government to implement Quang Trach I and the $2.4 billion Quang Trach II projects, and it has kicked off implementation.

EVN warned that the PPP investment mode suggested by Geleximco has not been applied to power projects. It also warned about the slow implementation of projects if the Geleximco plan is followed. 
RELATED NEWS
Vietnam accepts to live with coal thermopower - for now
Expert: 14 thermal power plants in Mekong Delta too much
Thanh Lich