As many as 8,082 enterprises were established in March with total registered capital of nearly 81.16 trillion (3.57 billion USD), reported the Ministry of Planning and Investment (MoPI).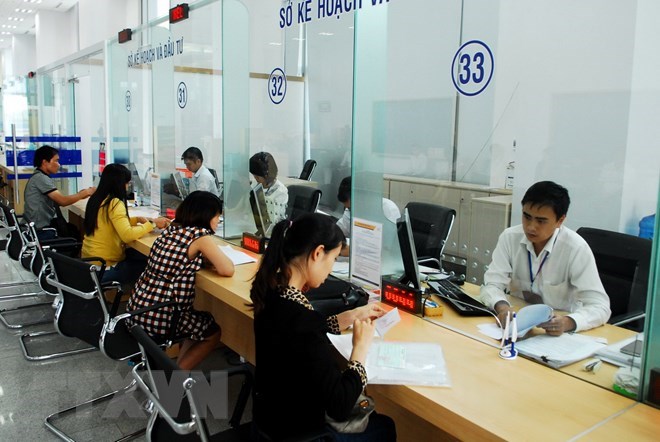 Business establishment procedures are handled at the single-window section of the Department of Planning and Investment of Binh Duong province
The figures represent a rise of 2.8 percent in the number of enterprises and an 18 percent drop in the registered capital compared with February.
On average, the registered capital of individual businesses decreased by 20.3 percent to 10 billion (440,000 USD). The number of registered labourers for the new businesses in the reviewed period saw a modest decline of three percent to 68,979.
Besides this, 1,801 firms returned to operation in March, down 22.3 percent from the previous month.
According to the MoPI, the country saw 26,785 new enterprises in the first three months of this year, with total registered capital of around 278.49 trillion VND (12.26 billion USD).
The number was up 1.2 percent and while capital rose 2.7 percent as compared with the same period last year, said the MoPI.
Average registered capital in each enterprise established in the first quarter was 10.4 billion VND, a year-on-year increase of 1.5 percent. The number of workers employed in newly established enterprises was 225,389 people, down 22.7 percent from the same period last year.
A total of 8,449 enterprises resumed operations in the first three months, while 8,115 ceased operations or were awaiting dissolution and 3,321 others completed dissolution procedures.-
VNA