Thai Nguyen Iron and Steel JSC (Tisco) is considering taking the Chinese contractor China Metallurgical Group Corporation (MCC) to court to deal with the overlong dispute over an engineering-procurement-construction (EPC) contract once and for all.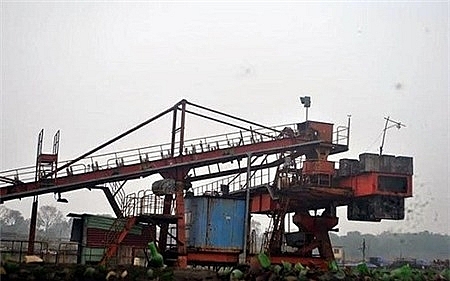 Tisco may take Chinese contractor MCC to the court
This is one of three options that Vietnam Steel Corporation (VNSteel) asked Tisco to consider to definitively deal with the dispute between the investor and the contractor relating to the engineering- procurement-construction (EPC) contract of Thai Nguyen Iron and Steel plant-phase 2, according to newswire Dantri.
The remaining two plans are maintaining co-operation with MCC and liquidating the contract with the contractor.
The plant's construction was kicked off in 2007 under an EPC contract with the initial investment capital of VND3.8 trillion ($170.4 million). The facility has a designed capacity of 500,000 metric tonnes of iron and steel products per year.
In 2009, the project's expected cost increased from to VND8 trillion ($361.4 million).
In 2012, MCC decided to stop implementing the project and returned to China, claiming the capital increase was too high and the investor had difficulties in collecting capital after disbursing more than VND4.5 trillion ($216.35 million) for the project. Thus, the project's construction has been delayed for four years.
In March 2016, Tisco announced that it could arrange the finances necessary to continue implementing the construction. However, the two parties have yet to reach a compromise to continue the construction.
At the time, the prime minister requested the Ministry of Industry and Trade (MoIT) to establish a working group to build plans to sell the project or Tisco's stake.
In September 2017, after numerous failed negotiation attempts, the Chinese contractor decided to return to the negotiation table and agreed to complete the construction of the unfinished stages of the project. At present, a number of articles in the EPC contract have yet to reach a compromise.
VIR