PTSC to make $57 million investment aboard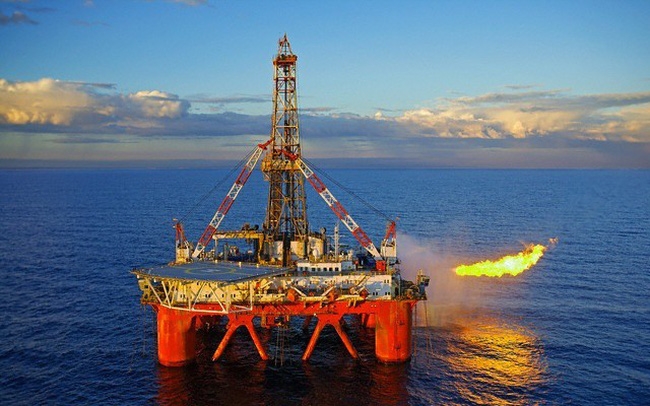 PetroVietnam Technical Services Corporation (PTSC), a subsidiary of PetroVietnam, will contribute $57 million to the establishment of a joint venture company with Yinson Clover Ltd. (YCL) in the Marshall Islands.

Establishing the joint venture company is a clause in a contract signed between YCL and Talisman Vietnam 07/03 BV (TLV) in May 2017.
The joint venture is named PTSC Ca Rong Do Ltd. and carries a total investment capital of $111.62 million, 51 per cent from PVS and the remaining 49 per cent from YCL.

Under the proposed joint venture, the two companies will jointly undertake the execution and performance of the bareboat scope of work, including the bareboat charter of the floating production storage and offloading (FPSO) under the time charter contract.

Previously, in May 2017, YCL was awarded a contract from TLV for the supply, operation, and maintenance of a floating production storage and offloading (FPSO) facility for the Ca Rong Do (CRD) field development—block 07/03 offshore Vietnam. TLV is a wholly-owned subsidiary of Repsol, the operator of the CRD field.

The contract is for a fixed period of 10 years, with five yearly extension options exercisable by TLV. The estimated total aggregate value of the bareboat charter is approximately $1 billion for the entire 15-year charter, inclusive of all five yearly extension options.

As required under the contract bid, YCL entered into an agreement with TLV and PTSC for the novation of all rights and liabilities under the contract to PTSC. PTSC and YCL will subsequently form a joint venture company which will enter into a bareboat charter contract with PTSC for the bareboat scope of work under the contract.

A member of PetroVietnam, PTSC was established in February 1993 through the merger of two units, Petroleum Service Company (PSC) and Geophysics and Petroleum Service Company (GPTS).

PTSC's main field of operation is supplying technical services to the oil and gas and industrial sector, including engineering procurement construction and installation (EPCI) for offshore facilities; implementing engineering-procurement-construction (EPC) for industrial facilities; FSO/FPSO services; offshore support vessels; seismic survey services; as well as geophysical and geotechnical survey services, among others.

Australian businesses to research on Vietnam shrimp production chain

An Australian workgroup will visit Vietnam on February 26 - March 2 to do research on Vietnam's shrimp production chain for export to the country, according to the Department of Animal Health under the Ministry of Agriculture and Rural Development.

The specialists will focus on seafood disease prevention and supervision, and quarantine licensing. They will visit labs responsible for testing diseases on exported shrimps, and shrimp farms in Soc Trang, Bac Lieu, Kien Giang and Ca Mau provinces.

The Department has asked relevant agencies, including the Vietnam Association of Seafood Exporters and Producers (VASEP) and seafood exporters to Australia to help businesses work with the Australian specialists.

According to the Vietnam Trade Office in Australia, seafood has great potential to make inroad into the market with annual consumption demand for around 1 million tons. However, domestic production meets only 30% of its demand.

Currently, Vietnam is the fourth largest seafood supplier of Australia with 11% of market shares after Thailand, New Zealand, and China. Particularly, it is the biggest shrimp exporter to the market with more than 35% of market shares.

The Office strongly recommends that Vietnamese businesses should strictly observe Australia's food hygiene and safety and biosafety regulations to enter the market.

Seafood exports hit a record high of US$8.3 billion last year, up nearly US$1 billion compared to the previous year.

Binh Duong: firms need over 20,000 labourers in early 2018

More than 500 enterprises in the southern province of Binh Duong registered with the provincial job placement centre to seek 20,803 workers before and after the Lunar New Year (Tet) holiday, the centre said.

They needed 16,785 unskilled workers, or 80 percent of the recruitment, with the rest skilled labourers. Most of the jobs are in transport, construction, office jobs, footwear, garment-textile, electronics, footwear and wood exports.

Apart from advertising on mass media, the province plans to establish employment transaction floors to connect labourers with enterprises.

According to Nguyen Thanh Phuong, Deputy Director the centre, in February, demand for employees in the province increased to serve the Tet holiday period and fill gaps because many labourers often change jobs after the holiday.

Only 25 percent of local labourers returned to work on February 22 (the seventh day of the first lunar month) after the Tet festival, up five percent from the same period last year. The figure was estimated at 40 percent in local industrial parks.

Located in the southern key economic region, Binh Duong is a leading industrial hub in Vietnam. 

Currently, Binh Duong is home to 29 industrial parks with total area of 12,790 hectares, of which 26 are operational. By 2020, the province has 34 industrial parks with a combined area of over 15,000 hectares.

In 2017, the province lured more than 2.5 billion USD of foreign direct investment (FDI), exceeding its target by 79 percent, up 125 percent over 2016. Of which, 80 percent was disbursed, higher than the average figure of the previous years at 78 percent.

The southern province hopes to attract 1.4 billion USD in FDI in 2018.

Binh Duong customs facilitate import-export activities during Tet

The Customs Department in the southern province of Binh Duong maintained uninterrupted import-export clearance procedures during the Lunar New Year holiday (Tet).

On the week-long holiday, which lasted from February 14 to 20, the agency received 220 documents for import-export transactions from 25 companies, with a total goods value surpassing 7.19 million USD.

A list of customs officers at work throughout the period was posted publicly to facilitate importers and exporters in case of emergency. 

Inspection activities were also intensified to prevent goods smuggling and counterfeits, which are likely to be on the rise around Tet.  

Re-established on January 1, 1997, Binh Duong is located in the southern key economic region. With its drastic reform policies, the province has risen to a leading industrial locality of the country and one of 13 localities nationwide having the highest budget collection.

Quang Tri lures 160 billion VND in hi-tech agriculture

The central province of Quang Tri has attracted eight projects in high technology and green agriculture worth over 160 billion VND (7.02 million USD), according to the provincial Department of Agriculture and Rural Development.

Notably, an automatic hydroponic project with an investment of 2 billion VND has been developed in Hai Lang town, Hai Lang district, covering 2,000 square metres.

Nguyen Giap, Vice Chairman of the People's Committee of Hai Lang district said that hi-tech agriculture has been effective, attracting the involvement of many farmers.

He pledged that Hai Lang will create optimal conditions in land use and policy for investors in hi-tech agriculture.

He highlighted the close coordination between the local government, enterprises and farmers in the field, pointing to a number of outstanding projects, including a nearly 80 billion VND project jointly implemented by the Quang Tri People's Committee and Dong Giao company to develop a pineapple-growing region spanning the districts of Vinh Linh, Cam Lo and Dakrong.

Currently, Quang Thi has focused on restructuring its agriculture, with priority on high technology agriculture to produce high quality products and adapt to climate change.

The province plans to support investors in land use, capital and policy to develop projects growing key plants such as pepper, rice, vegetables and fruits.

Dong Nai-based firms keep stable activities after Tet

Businesses in Dong Nai province, an industrial hub in the southern region, have resumed normal activities with a stable worker situation after the Lunar New Year holiday (Tet).

Nguyen Thi Thao, whose hometown is in the central province of Ha Tinh, said her company – Taekwang Vina, which employs over 30,000 labourers, organised coaches to bring workers home for Tet and back to Dong Nai's Bien Hoa city after the holiday was over. All workers are excited to resume their work.

According to Dinh Sy Phuc – head of the trade union of Taekwang Vina, about 99 percent of the workers returned to work in the morning of February 22, the first workday after Tet.

Pham Van Cuong, deputy head of the Dong Nai Industrial Zones Authority, cited local businesses as reporting that about 95 percent of the total firms resumed normal activities on February 22. About 95 percent of their labourers have also returned to work.

Dong Nai is currently home to 35 industrial parks with more than 1,510 investment projects, including some 1,100 foreign-invested ones, with about 900,000 workers. 

About 70 percent of workers in Dong Nai come from other provinces, mostly in the central and northern regions.

Viglacera builds Dong Van IV IP's infrastructure

Viglacera Corporation on February 22 started construction of a power project and a wastewater treatment facility at the Dong Van IV Industrial Park in the northern province of Ha Nam.

Viglacera partnered with the Northern Power Corporation to begin installing electricity lines and a 110/35/22kV transformer station to ensure stable power supply at the industrial park and reduce load on the 110kV Dong Van transformer station.

The firm also commenced work on the wastewater treatment plant with a total investment of 24 billion VND (over 1 million USD). The first phase of the plant will be capable of treating 2,000 cu.m of wastewater per day and expected to complete in June.

These projects aim to aid Viglacera's efforts to attract more big investors in electronics and high-tech areas to the IP.

Viglacera began developing the Dong Van IV IP in Ha Nam in 2016. Covering an area of 600 hectares in Kim Bang district, the IP includes two phases. It is expected to create jobs for 500,000 workers in the province, as well as four million people from neighbouring localities.

A year from the ground-breaking day, the IP has signed agreements to host several projects from the Republic of Korea, mostly manufacturing automobile, refrigerators, washing machine, and microwave ovens.

Gotu Kola plant earns Hue farmers a decent life

Farmers in the central province of Thua Thien-Hue are earning good money by growing Gotu Kola, a plant used for daily meals as vegetable and an ingredient in herbal medicine, commercially.

A decade ago, farmers in the lowland Quang Tho commune in the province's Quang Dien district began planting Gotu Kola to replace rice and common vegetables, including sweet potato, which were giving them low yields.

According to Nguyen Luong Tri, chairman of the cooperative producing Gotu Kola in the commune, locals earlier harvested wild Gotu Kola only for their own meals until they found the plant was not abundant in nature and quite expensive in the local markets.

The plant was, however, much in demand among the locals, not only for meals, but also to create a homemade drink for lower temperature, as well as to be boiled and used for bathing children to reduce itchy skin and pimples.

Tri said locals started growing the wild plant on their soil. After a few years, the demand for Gotu Kola increased in the local markets, accruing good profits to the growers. The number of growers also increased.

A report by the district's Agriculture and Rural Development Division said the commune has 45ha growing the plant, and Quang Thanh, another commune, had also started growing the plant in recent years.

A hectare of the plant yields five tonnes of Gotu Kola in one cutting. The plant grows again after it is cut, and local farmers can cut it 10 times a year. The quantity yields an annual income of 300 million VND per hectare to the local farmers, much higher than rice.

Tran Dinh Nam of the division said there are some 200 families in Quang Tho growing Gotu Kola, and nearly 90 percent of the farmers are growing the plant under Vietnamese Good Agriculture Practice (VietGAP) since 2010 to meet the demand of organic consumers.

Local farmers said they planned to expand the area for this plant. Nguyen Thi Xi, a Gotu Kola farmer in the commune, said she wanted to double the area of 0.3ha to meet the increasing need. "The plant earns my family an income that is sufficient for three school-going children. We are no longer poor," she said.

Nguyen Thi Loan, another grower, said the plant does not require as much manpower as to grow rice, and so, she planned to increase the area.

Tri of the cooperative said the green Gotu Kola produced by local farmers is consumed daily by traders in the province, the nearby provinces of Quang Binh, Quang Tri and Da Nang, and the neighbouring countries of Lao and Cambodia.

Since 2015, the cooperative began producing Gotu Kola tea by grilling, drying and packaging the green plant, using industrial machines.

According to Tri, the tea is approved by the Ministry of Health for circulation in the market as a type of supplementary food.

He said the high consumption need in the market, as well as the demand from tea making factories, have helped the cooperative to purchase all the plant products produced by local farmers, giving them a sound income of at least 50 million VND to 150 million VND a year, depending on the area.

"With a by chance beginning, locals have obtained a decent life with the plant today," he said.

HCM City to pay interest for hi-tech farms

Ho Chi Minh City will subsidise interests on bank loans by up to 100 percent to support individuals and organisations who help transform its agricultural sector.

Resolution No 10/2017 of the municipal People's Council, which seeks to encourage investment to transform the farm sector into a modern, efficient and sustainable one in 2017-20, provides for the subsidy.

The loan amount entitled to the support will be based on the investment scale and the regulations of the lending organisation. 

The subsidy will be equal to the average 12-month VND deposit interest rate at four State-owned banks - Agribank, BIDV, Vietcombank, Vietinbank - plus 2 percent.

If the lending interest rate is lower than the subsidy rate, the subsidy provided will be equal to the former.

The subsidy will cover the following components: basic construction, machinery and equipment for agricultural production and processing, harvesting birds' nest, buying new fishing vessels and upgrading machine capacity, replacing existing unproductive dairy cows, and seed and hi-tech agricultural production.

The term of support will depend on the approved production cycle but not exceed five years.

Individuals and organisations investing in growing orchids and bonsai, raising ornamental fishes, cows for dairy and meat, and aquaculture will get 80 percent interest subsidy.

Those signing contracts for production and consumption of agricultural products, buying raw materials to develop rural areas, fishing, animal feed production, and eco-tourism will get 60 percent subsidy.

The support term will not exceed 12 months in case of crop and livestock farming with a production cycle of less than 12 months.

If production cycles exceed 12 months, the duration will depend on the cycle but not exceed 36 months.

For consumption of agricultural products too, the support will last from 12 to 36 months.

Vietnam's squid and octopus exports to US surge

Vietnam's squid and octopus exports to the US reached 9.7 million USD last year, up 94.7 percent from 2016, reported the Vietnam Association of Seafood Producers and Exporters (VASEP).

Two major products exported to the US are frozen squid and frozen octopus.

In 2017, squid and octopus exports to the US increased from more than 1 million USD in the first quarter to 3.5 million USD in the fourth quarter.

Statistics of the US International Trade Commission (ITC) showed that the country imported squid and octopus from 38 sources worldwide in the first 11 months last year, worth 295.8 million USD, down 29.2 percent from the same period of 2016.

Vietnam is currently the ninth largest source of supply for this market.

The average price of squid and octopus in Vietnam is currently high at 7.4 USD per kg, while that of India is 5 USD/kg, China 5.1 USD/kg, Indonesia 6.8 USD/kg and Thailand up to 8.7 USD/kg.

Food prices edge up after Tet due to low supply
     
After Tet the prices of vegetables and foodstuffs in HCM City have become higher than normal.

Several markets in the city are selling them at inflated prices due to low supply since traders and vegetable growers have not resumed full-fledged activities yet.

For instance, cabbage is selling at VND10,000 per kilogramme, double its usual price, while broccoli costs VND40,000, VND5,000 higher than normal.

The prices of clams and fish such as featherback and snakehead have also increased by VND10,000-20,000 per kilogramme.

Many fishing boats have only recently gone out to sea after the New Year and have yet to return, meaning supply is relatively low.

According to traders, families sought after vegetables and seafood more after consuming a large amount of meat during Tết.

Food stalls in many markets opened on Monday - before most other stalls did, but demand has been relatively low due to the high prices. Some of the stalls are closing sooner than usual as a result.

The city Department of Trade said it expects prices to stabilise soon. 

Creador to invest additional US$100 million in Vietnamese M&A deals

After spending more than $40 million on buying into Mobile World Investment JSC (HoSE: MWG), Kuala Lumpur-based investment fund Creador will continue to invest an additional $100 million in M&A deals in Vietnam in the next three years.

This was announced by Brahmal Vasudevan, CEO of Creador, at a recent interview with Dealstreetasia.

Brahmal Vasudevan said that the fund is impressed with the speed of economic growth in Vietnam. Besides, it sees similarities between Vietnam and China and India, which are two of its main investment destinations.

At present, the fund is collecting capital for the $500-million investment fund named Creador IV. The collection is expected to be completed in June this year and Creador will spend 20 per cent of this capital ($100 million) on investing in M&A deals in Vietnam.

Previously, in January, Creador completed the purchase of five million shares, or a 35 per cent stake, in MWG for $43 million from Mekong Enterprise Fund II.

"With a thriving young population and rising disposable incomes, we foresee robust growth in the Vietnamese consumer sector. MWG stands out among its peers, not only because of its dominance in offline retailing, but also its market-leading position in online retailing with 16 per cent market share currently," Creador said in a note to investors.

Established in 2011, Creador is a private equity firm focused on partnering with passionate entrepreneurs to grow world-class businesses in South and Southeast Asia.

The private equity firm closed its previous vehicle at $415 million in late 2016. It specialises in investing in finance, retail, F&B, pharmaceuticals, media, and business supporting services.

The core geographies are Malaysia, Indonesia, Singapore, and India, with deals in other markets considered on an opportunistic basis.

Grab makes takeover bid for Uber's SEA operations, including Vietnam: reports

Southeast Asian ride-hailing firm Grab has been in talks with rival Uber to acquire its regional operations in a bid to tighten its grip on the rapidly growing shared transportation sector, Kr-Asia quoted people familiar with the matter as saying.

As the world's fourth-largest internet market, Southeast Asia has a mushrooming young population with more disposal income.

Uber has reportedly been unable to turn a profit in its Asian markets, where it faces fierce competition from homegrown players like Grab in Southeast Asia, Go-Jek in Indonesia and Ola in India.

Uber CEO Dara Khosrowshahi has acknowledged the challenges Uber faces in Southeast Asia, saying the market is "over-capitalized at this point."

"We're going in, and we're leaning forward. But I'm not optimistic that market is going to be profitable any time soon," he said.

Shutting down Uber's Southeast Asia operations to cut losses would enable the firm to "print money", making for a much more palatable IPO, Reuters quoted one Uber investor, who declined to be named, as saying. Uber says it plans a stock market listing in 2019.

While many tech firms go public without a profit, Uber's level of loss - US$645 million in the second quarter of 2017 - could be alarming to some investors, according to Reuters.

A Reuters report said that Rajeev Misra, chief executive of the Vision Fund of SoftBank, which became Uber's largest shareholder following a stake purchase last month, wants Uber to focus on growing in the United States, Europe, Latin America and Australia, and not Asia.

Asia has been among the most costly and competitive regions for the ride-services firm, the report said, citing an unnamed source.

Observers have suggested that for Southeast Asia, the U.S. company might take the same route it did in China and Russia, where it effectively exited the market and left it to local players. 

China's ride-hailing giant Didi Chuxing acquired Uber's China unit in a deal worth US$35 billion in 2016.

Grab last year claimed that it had taken a market share of 95% in third-party taxi-hailing and 71% in private vehicle hailing in Southeast Asia have completed 1 billion rides.

Uber hasn't announced its market share in Southeast Asia, but it did declare last June that it had crossed the 5 billion trips milestone. Yet the company, which has a presence in more than 80 countries, didn't offer a breakdown of the figure.

Starting out in Malaysia, Grab now offers wide-ranging services in more than 160 cities across Malaysia, Singapore, Indonesia, India, Thailand, the Philippines, Vietnam, Myanmar and Cambodia, while Uber operates in just around 60 cities in the region.

Grab and Uber arrived in Vietnam in 2014 and operate both car and motorbike taxi services. The two services have been running on a trial basis since early 2016, but have been caught up in a turf war with traditional taxi drivers.

Many taxi firms have accused Grab and Uber of "unfair competition" that has hit their businesses and caused thousands of drivers to quit.

Last September, Hanoi Taxi Association said Uber and Grab had been transferring around US$150 million overseas every year to evade taxes. Grab denied the accusation.

Final version of Trans-Pacific trade deal released

The final version of the Comprehensive and Progressive Agreement for Trans-Pacific Partnership (CPTPP) was released on February 21, moving the pact a step closer to an official signing by the 11 member economies early next month.

More than 20 provisions have been suspended or altered in the final text, including rules around intellectual property, since the US withdrawal from the deal.   

New Zealand Trade Minister David Parker said that the agreement has become more important because of the growing threats to effective operation of World Trade Organization (WTO) rules.