Two South Korean investors, namely SK E&C and POSCO E&C, will develop two projects to serve Long Son Petrochemical Complex located in Long Son Island in the southern province of Ba Ria-Vung Tau, according to newswire Koreabusiness.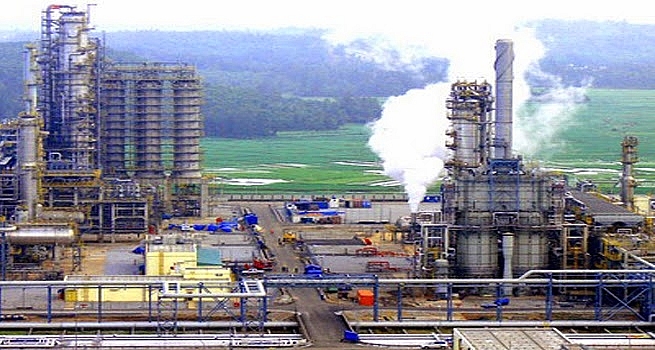 SK E&C and POSCO E&C are both building projects to support Long Son Petrochemical Complex
The ethylene plant is one of the segmented parts of the project, including a polypropylene and a polyethylene plant. SK E&C will build the ethylene plant and other utility facilities.
Notably, in February 1, SK E&C announced that it will co-operate with Technip of France to develop an ethylene plant project with total investment capital of $2 billion ($1 billion from each). The construction will be implemented in the form of a turnkey system including basic design, detailed design, purchasing, construction, and test runs. The construction will last for 53 months.
On the same day, POSCO E&C announced signing a contract with Vietnam Long Son Petrochemical (LSP), a joint venture of Thailand's Siam Cement Group and Vietnam's oil and gas group PetroVietnam, for the construction of a wharf facility worth $680 million in Ho Chi Minh City to serve the Long Son complex.
Accordingly, POSCO E&C will build 28 petrochemical storage tanks with a total storage capacity of 300,000 tonnes at the petrochemical complex, raw material transfer pipelines, a quay for raw material products, and marine facilities. The builder aims to complete them in 2022.
This order seems more meaningful in light of the remarkable synergies POSCO E&C generated in its first year in Vietnam. POSCO's work include Cai Mep International Port and an exclusive port for Vung Tau Cold Rolling Mill.
Earlier in August 2017, Hyundai Engineering Co., Ltd. announced winning a contract worth $320 million to build facilities at the Long Son petrochemical. Accordingly, the builder will construct infrastructure, such as boilers and water treatment facilities, to produce steam and industrial water for the complex.
Long Son Petrochemical Complex now has a total investment capital sum of $5.4 billion, up 20 per cent from its initial plan of $4.5 billion due to rising construction costs. About 30 per cent of the total investment will be used for the development of a deep sea port and other facilities to support the petrochemical plant.
Once completed, it will be one of the largest of its kind in Vietnam, with a production capacity of 1.6 million tonnes of olefins per year.
VIR