Tollgate to be dismantled to ease traffic congestion at Saigon River Tunnel
HCMC will soon remove the long-inactive Saigon River Tunnel toll station to reduce traffic congestion at the tunnel, said Vo Van Hoan, head of the HCMC People's Committee Office on December 29.
Hoan said congestion in the tunnel area has occurred since the city recently finished coping with heavy traffic on Vo Van Kiet Avenue which leads to the tunnel.
A representative of the Management Center of Saigon River Tunnel (MCST) said congestion in the tunnel area has been caused by a recent increase in motorbike traffic through the tunnel.
At present, there are about 220,000 motorbikes using the tunnel a day, up 10% year-on-year. Many high-rises have been built along Mai Chi Tho Street on the District 2 side of the tunnel and a 4-kilometer section from District 2 to District 9 of HCMC-Long Thanh-Dau Giay Expressway has been opened to traffic, both of them connected to the tunnel.
Some traffic experts said that when in place, Thu Thiem 2 Bridge would help ease traffic through the tunnel and on Saigon Bridge.
The tunnel under the Saigon River was opened to traffic on November 20, 2011 and the HCMC Department of Transport briefly collected tolls at the tunnel in September 2012.
No formal toll collection has since been conducted. But the presence of the tollgate near the non-operational tunnel is seen as one of the reasons for congestion at the tunnel.
HCMC tightens controls on crypto-currencies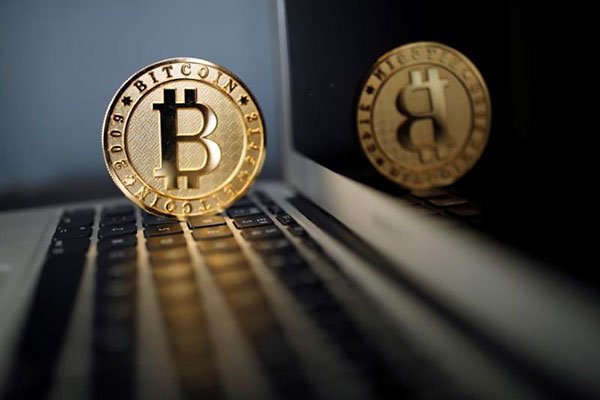 The central bank's HCMC branch and the city police will join hands to prevent the use of crypto-currencies for payment in the city.
Any form of payment using digital currencies like Bitcoin, which are banned in Vietnam, will face severe sanctions.
The city's departments of industry-trade, tourism and education-training are responsible for supervising service providers in their respective fields with regard to payments by virtual money.
According to the HCMC government, Bitcoin and other virtual currencies are not legal tender in Vietnam. Therefore, using crypto-currencies for payments is neither permitted nor protected by law. Credit institutions and service suppliers are banned from using digital currencies for payment.
The Prime Minister has assigned the central bank and the Ministry of Justice to study and propose regulations on managing the use of virtual assets, and virtual currencies. They must report to the Prime Minister next August.
Though there are no official statistics about the Bitcoin market, experts estimate daily Bitcoin transactions may amount to dozens of millions of U.S. dollars.
Interest rate in home credit program kept at 5%
The State Bank of Vietnam (SBV) has issued a decision ordering commercial banks to keep the interest rate in the VND30 trillion preferential credit program for low-income homebuyers at 5% in 2018.
According to Decision No.2735, the 5% rate is the same as the preferential rate applicable to this program last year and loans disbursed by December 31, 2016.
Regarding loans disbursed after December 31, 2016, clients are subject to commercial interest rates in line with their contracts with banks.
The central bank is mandated to set the interest rate for this home credit program on an annual basis in the final month of year.
The interest rate for this program was 6% in 2013. SBV deputy governor Nguyen Dong Tien on January 2, 2014 singed Decision No.21 cutting the rate to 5% and this rate has been kept unchanged until this year, according to Tuoi Tre newspaper.
HCMC trade dept offers online service
The HCMC Department of Industry and Trade last week launched an online public service for 55 administrative procedures in 11 areas, enabling enterprises to submit requests to the department through its website. 
With this service available, businesses can now save time and money and track the progress.
Among the 11 areas are production and trading of alcohol, tobacco and tobacco ingredients, petroleum, sample contracts, chemicals, and trading of liquefied petroleum gas.
On this occasion, the department joined hands with local postal and telecom enterprises as well as banks to return results to enterprises, send notifications via text messages, and pay online. 
The 55 administrative procedures now available online are those widely used by individuals and enterprises among a total of 107 procedures and services. The department will work towards making the remaining procedures available online in the coming time.
In addition, the department will upgrade its portal at congthuong.hochiminhcity.gov.vn to provide socio-economic information, prices of commodities and business activities in the city for enterprises.
The department has estimated more than 60,000 visitors come a year to carry out administrative procedures.
According to the director of the department, Pham Thanh Kien, representatives of the department have visited 325 enterprises to learn about their concerns.
Food safety board wants to take over pork supervision job
The HCMC Food Safety Board has proposed the HCMC government permit it to take over the pork management, identification and traceability program from the Department of Industry and Trade.
Nguyen Nguyen Phuong, head of the Trade Management Division under the Department of Industry and Trade, told a press conference last week that the proposal by the food safety board is reasonable as the department lacks manpower to carry out the program.
He explained the department has been implementing the program since October 2016, and has faced difficulties in the execution process due mainly to a shortage of staff.
As planned, the department started the second phase of the program on January 1 to manage the origin of pigs from birth, farming and slaughter to pork distribution at wholesale and retail markets, and supermarkets.
The first phase of the program only tracks the origin of pork from farms and slaughterhouses to pork consumption at supermarkets and wholesale markets only.
Therefore, he noted, if the program is transferred to the board, the board would have to carry out the second phase.
He said the department intends to report its detailed plan to the municipal government after the Lunar New Year holiday, or Tet. If the department is given the go-ahead, it would operate an online platform for pork trading early next year.
The platform will facilitate pig farmers to have direct access to buyers and have the right to price their pork products in a proactive manner, he noted. As such, these farmers will try to improve the quality of their products so that they can be sold at high prices.
Customers can rest assured that they eat high-quality and safe pork while authorities can easily track the origin of products to stabilize the market, according to him.
More than 2,600 pig farmers and 38 slaughterhouses are joining the pork management, identification and traceability program. Between 7,500 and 8,000 pigs, before being slaughtered, are attached with identity tags on a daily basis.
Navigational channel upgrade high on priority list
The Transport Ministry has set out priorities for the second phase of a navigational channel upgrade project to allow larger vessels to call at ports along the Hau River via the newly-opened Quan Chanh Bo Canal in the Mekong Delta province of Tra Vinh.
The second phase of the project will be developed through a private-public partnership (PPP), according a report on opportunities and potentials for logistics development in the transport sector in the Mekong Delta, which was released last month by the Transport Development and Strategy Institute under the Transport Ministry.
The report shows the project costs an estimated VND3.2 trillion (around US$141 million), and is the only maritime transport development project which is high on the ministry's priority list in the delta.
Earlier, Deputy Minister of Transport Nguyen Nhat said the ministry proposed carrying forward VND1.6 trillion in surplus capital in phase one of the project to the second phase.
The embankments of the Quan Chanh Bo Canal are not yet complete, so some stretches of the banks have slid since big ships are allowed to travel in the Hau River to visit the Tan Cang-Cai Cui Port in the Mekong Delta of Can Tho.
The major project is intended to allow vessels of 10,000-20,000 DWT to come to ports along the Hau River, according to the ministry.
The project will make it possible for the ports to handle 21-22 million tons of general cargo, and 450,000-500,000 TEUs of containerized cargo a year by 2020. Therefore, it is highly expected to fuel economic growth in the Mekong Delta.
Auto imports surge in late 2017
Vietnam imported some 10,000 completely-built-up autos (CBUs) last month, the highest monthly import volume in 2017.
According to the General Statistics Office, the country last month spent US$273 million on the 10,000 CBUs, bringing last year's CBU imports to around 94,000 units worth over US$2.15 billion.
In each of September, October and November, the auto import volume was around 6,000 units with a respective value of US$165 million, US$155 million and US$186 million.
Data of the General Department of Vietnam Customs earlier showed that nearly 7,050 CBUs valued at more than US$192 million were imported in the first half of December 2017, up over 100% against the same period of the previous month.
Such an increase in auto imports was surprising as the tariff on autos imported from ASEAN is slated to decline from 30% to 0% this year.
Traditionally, importers refrain from importing autos right before a tariff cut. According to market watchers, the auto import spike last month was triggered by fears of the tougher auto import rule provided in the Government's Decree 116.
Auto importers may find it hard to meet a requirement that they must produce auto quality certificates issued by foreign authorities when the new tariff on auto imports from ASEAN goes into force this year. Such certificates do not exist in many countries, even in the U.S., Japan and ASEAN countries.
Compared to 2016, auto imports dropped 16.8% in volume and 9.6% in value. The import decline is said to result from consumers' tendency to wait until this year to benefit from the import tariff reduction.
Phone exports put at US$45 billion
Revenue from export of phones and phone parts in 2017 rose by a staggering 31.4% year-on-year to an all-time high of US$45.1 billion, according to the General Statistics Office.
Outbound sales of phones and phone parts accounted for more than 21% of Vietnam's total exports last year.
These products contributed greatly to the country's trade surplus last year. Phone and phone parts imports totaled US$16.2 billion, resulting in a trade surplus of US$28.9 billion.
According to the customs, the EU, China, the United Arab Emirates, South Korea and the U.S. were the main buyers of phones and phone parts from Vietnam.
It is noteworthy that export revenue from phones and phone parts was nearly US$20 billion higher than that from the second and third biggest export earners and higher than those of other export items that brought tens of billions of U.S. dollars. Two groups of goods – textiles/garments, and electronics/computers/accessories – reported export turnover of US$25.9 billion.
Outbound sales of electronics, computers and accessories grew 36.5% versus last year. However, this group of items caused a trade deficit of US$11.6 billion.
According to the General Statistic Office, Vietnam's foreign trade value amounted to nearly US$425 billion last year, up 21% against 2016. US$213.8 billion of the amount came from exports and US$211.1 billion from imports, up 21% and 20.8% respectively. The country enjoyed a trade surplus of US$2.7 billion thanks to the foreign direct investment (FDI) sector bringing a total trade surplus of a massive US$28.8 billion.
HCMC to invest VND29 trillion in public projects
The government of HCMC will spend VND29 trillion on public investment projects in the first few months of this year.
Of the amount, VND4.88 trillion will come from official development assistance loans, VND2.52 trillion from the city budget as reciprocal capital for ODA-funded projects, and VND540 billion from the city budget for public-private partnership (PPP) projects.
In the first tranche of funding this year, city departments and districts in their capacity as supervisors of project developers will be responsible for disbursing capital and giving assignments to project developers.
To make sure capital disbursements will be on time, the city government told directors of departments and leaders of districts to sign an agreement in which half of the capital needed must have been disbursed by late July. If the disbursement target is missed, they would be held accountable.
At a conference on socio-economic development plans and budget estimates this year held by the city government on January 2, the secretary of the HCMC Party Committee, Nguyen Thien Nhan, said the city's daily budget collections last year totaled VND1.11 trillion, excluding Sundays. The city accounted for nearly 28% of the country's State budget revenue.
The city's gross regional domestic product (GRDP) last year grew 8.25%. Agriculture grew 6.3% at some VND19.4 trillion.
In 2017, the city beat its budget collection target.
This year, the city will focus on piloting a special mechanism already approved by the National Assembly, enhancing the quality of growth and the competitiveness of the city, creating a favorable and fair business environment, and encouraging innovations and startups.
In addition, the city will drastically streamline administrative procedures and boost e-government development. Another mission is to develop HCMC into a smart city in the 2017-2020 period with a vision towards 2025 to better serve residents and enterprises. 
The city will also downsize the State apparatus while ensuring its efficiency and improving the quality of officials and civil servants.
Vietnam PMI rises to three-month high
The Nikkei Vietnam Manufacturing Purchasing Managers' Index (PMI) soared to a three-month high of 52.5 in December from 51.4 in the previous month, signaling a solid monthly improvement in the health of the sector at the end of 2017.
According to a report released on January 2, December saw a return to growth of output amid a solid expansion of new orders. Both employment and purchasing activity picked up at sharper rates while business sentiment improved.
One factor leading to the improvement in operating conditions was a return to growth of production. The modest increase in output in December followed broadly unchanged production volumes in November.
Those respondents that raised output linked this to stronger market demand and higher new orders.
Improved customer demand resulted in a solid rise in new orders, the fastest in three months. New business from abroad also increased at a solid and accelerated pace during December.
Besides, improving client demand helped to support optimism that output will increase over the coming 12 months. Business sentiment improved to a nine-month high in December, the report said.
Andrew Harker, associate director at IHS Markit, which compiles the survey, said the Vietnamese manufacturing sector recorded a welcome return to growth of output in December, supported by a solid and accelerated increase in new orders. This is welcome news following a slowdown in recent months.
Overall, 2017 was a positive year for the sector, with the average PMI reading the highest since the survey began in 2011. Industry in Vietnam therefore looks to be in good shape heading into 2018, he said.
There remained evidence of spare capacity in the sector at the end of the year, linked to a recent period in which new order growth had eased. Backlogs of work decreased for the second month running, albeit modestly and at a slower pace than in November.
Rising output requirements contributed to a 21st consecutive monthly rise in employment at Vietnamese manufacturers. The rate of job creation was solid and the sharpest since September.
Efforts to expand output also fed through to higher input buying during the month. Moreover, the marked expansion in purchasing activity was the fastest since April. Stocks of purchases were broadly unchanged, following a fall in November.
Higher costs for raw materials such as oil and steel, as well as increases in prices from Chinese suppliers, resulted in a further sharp rise in input costs during December. The rate of inflation was little changed from November. This was also the case with output prices, which increased modestly.
Finally, stocks of finished goods fell. Panelists often reported that goods had been produced directly for sale rather than to increase inventory levels.
Stock market cap equivalent to 70.2% of GDP
The stock market capitalization in 2017 was equivalent to 70.2% of Vietnam's gross domestic product (GDP), meeting the Government's target.
According to Minister of Finance Dinh Tien Dung, many big corporations launched their shares on the stock market, sending the stock market capitalization surging.
The VN-Index of the Hochiminh Stock Market (HOSE) closed the year 2017 at 984 points, up 48% from the previous year. Liquidity on the stock and bond markets picked up 65% and 39% respectively.
Listed businesses reported respective rises of 18% and 23% in revenue and profit in January-September last year.
The stock market grew as a channel to mobilize mid- and long-term capital for the Government and contributed greatly to the equitization of State-owned enterprises, the divestment of State holdings in enterprises, and attraction of foreign direct investment capital.
The market for unlisted public companies (UPCoM) grew strongly. The total capitalization of companies on UPCoM hit more than VND603 trillion (US$26.56 billion), double the figure in end-2016. The Hanoi Stock Exchange (HNX) saw its market capitalization leaping 45% year-on-year.
On average, transaction volume soared 35% and transaction value jumped 71% year-on-year.
The Ministry of Finance said it will speed up the merger of HNX and HOSE, and restructure the stock, bond and derivatives markets.
2017 retail sales near US$130 billion
Retail sales last year amounted to an estimated VND2,937,300 billion, or US$129.56 billion, up 10.9% against 2016, according to the General Statistics Office (GSO).
This was a high result compared to previous years such as 2016 with US$118 billion (up 10.2%) and 2015 with nearly US$110 billion. This is an indication that the domestic retail market is growing well and becoming a target for foreign retailers.
Retail revenue from autos grew by 14%, gemstone and precious metals by 13.2%, wood and building materials by 12.8%, food and foodstuffs by 11.1%, cultural and educational products by 10.2%, apparel by 9.6%, transportation by 8.6%, and home products by 8.5%.
Cities and provinces with high retail revenue growth include Thanh Hoa with 13.7%, Tien Giang with 13.3%, Ha Giang with 12.8%, Haiphong with 12.5%, Hanoi with 11.4%, and HCMC with 10.1%.
As in previous years, last year saw foreign retailers expanding their presence in the local market.
For instance, 7-Eleven, the world's leading convenience store chain, entered the market while Circle K, B's mart, FamilyMart and Ministop have had hundreds of stores each.
Thailand's Central Group last July opened the first stationery and office supplies store in Vietnam. Other foreign retailers like Big C, AEON, Auchan and Lotte have also planned to increase their market share.
According to a 2017 report of consulting firm A.T. Kearney, Vietnam's ranking in the Global Retail Development Index inched up five places to sixth, behind India, China, Malaysia, Turkey and UAE. The ranking of Vietnam is higher than those countries with strong retail markets such as Indonesia (8th), Saudi Arabia (11th), Kazakhstan (16th), the Philippines (18th), and Thailand (30th).
The improving ranking of Vietnam shows the attractiveness of the retail market to foreign investors after failing to make it to the top 30 markets for retail investment in 2012. Vietnam used to top the list in 2008, and came sixth in 2009, 14th in 2010 and 23rd in 2011.
According to a report released by Vietnam Report last October, Vietnam's retail industry is forecast to be stable and appealing to foreign investors thanks to a big population, high economic growth and strong consumer demand.
However, competition will be fiercer. Domestic firms will have to work hard to retain their market share, and compete with foreign rivals who have advantages in terms of finances, technology, experience and human resources.
The retail market of Vietnam still has room for more growth as modern retail channels like supermarkets and shopping centers account for only 25% of total retail sales, and a majority of supermarkets and shopping centers are in big cities.
By 2020, the proportion of modern retail channels is forecast to rise to 45%. The country will have 1,200-1,300 supermarkets, more than 300 shopping centers, and dozens of thousands of convenience stores by then.
Agriculture dogged by high cost and low quality
High production cost and low product quality are two major hindrances to agriculture development, heard a teleconference held by the Ministry of Agriculture and Rural Development on January 4.
Minister of Agriculture and Rural Development Nguyen Xuan Cuong cited data of the General Statistics Office as indicating that the production value of the agriculture sector last year increased by an estimated 3.16% against 2016, of which cultivation, breeding, forestry and aquaculture rose by 2.23%, 2.16%, 5.17% and 5.89% respectively.
The sector's export revenue reached nearly US$37 billion last year, a year-on-year rise of 13%, he added. The trade surplus was estimated at US$8.5 billion, US$1.1 billion higher than in 2016.
Le Minh Hoan, Party secretary of Dong Thap Province, said high production cost and low product quality should be dealt with as soon as possible.
Farmers in the Mekong Delta, including Dong Thap Province, always want their products to get higher prices, he said, and authorities in Dong Thap often tell farmers that prices are heavily dependent on supply and demand.
Therefore, according to him, they should find ways to cut production costs to raise their profit margins.
In terms of product quality, many consumers do not trust the quality of local agricultural products, he said, citing a report.
He proposed the Government issue a decree on agricultural co-operatives whose missions are to enable farmers to cooperate with one another in a bid to reduce prices of products and improve product quality.
Co-operatives also support farmers to embrace the fourth industrial revolution, according to him.
He also suggested the Government set up regional commodity associations which are operated as multifunctional organizations with the participation of central and local agencies, enterprises, and farmers.
These organizations are responsible for devising a long-term strategy for each type of commodity, and a short-term action plan, as well as proposing policies for removing group interests and unfair competition, he said.
The agriculture ministry, according to him, should adopt a program or resolution to step up controls on the quality of fertilizer and other agricultural materials, thereby turning out high-quality farm produce.
Duong Cong Minh relinquishes leadership roles at all firms but Sacombank
Duong Cong Minh has given up his leadership roles at all the businesses where he has stakes but Sacombank.
He is no longer chairman of Him Lam JSC, Bao Long Sport Equipment JSC, Xin Man Development JSC and Lien Viet Securities JSC. Now he is only chairman of Saigon Thuong Tin Commercial Bank (Sacombank), the bank announced on Wednesday. 
According to news website Nhip Cau Dau Tu, Minh relinquished his chairmanship role in the four companies in compliance with the amended Law on Credit Institutions which prohibits bank leaders from holding senior positions at other businesses.
Do Minh Phu, chairman of Tien Phong Bank and DOJI Gold & Gems Group, had earlier announced that he would resign from his leadership position at DOJI Gold & Gems Group.
Thai Huong, general director of Bac A Bank, said she would resign from the post of TH Group chairwoman to focus on her job at the bank.
There are currently about 10 bank leaders concurrently holding senior positions at other businesses.
HCMC wants lower E5 fuel price
The HCMC Department of Industry and Trade has proposed widening the price differential between RON 95 and E5 RON 92 gasoline to VND1,500-2,000 per liter to make the bio-fuel more attractive to users.
In an online talk on E5 gasoline held by Phap Luat newspaper on January 4, a representative of the department said there should be multiple solutions to promoting the use of E5 gasoline, a mixture of 95% RON 92 gasoline and 5% ethanol.
Under the roadmap for E5 gasoline use, all gas stations have to stop selling the lower-grade RON 92 gasoline, also known as A92, as from early this year, and sell E5 and the higher-grade RON 95 (or A95) instead.
With E5 replacing RON 92, consumers are concerned about the selling price and some gas stations do not have E5 pumps.
Vo Le Bich Dong, deputy head of the department's trade management unit, said the department is looking to have a higher price differential between A95 and E5 gasoline, up to VND1,500-2,000 per liter instead of the current VND1,040. He added the department has also enhanced the supervision of E5 distribution. 
According to Dong, departments are still doubtful about the quality of E5 gasoline.
Meanwhile, Phan Thi Viet Thu, vice chairwoman of the HCMC Consumer Rights Protection Association, stressed the need to guarantee the quality of E5 gasoline and regularly inspect fuel distributors to ensure the ethanol ratio is no higher than 5%.
According to Associate Professor Dr. Huynh Quyen from the Vietnam National University HCMC, if vehicles use A92 gasoline, they could use E5, but if manufacturers recommend A95 for their engines, users should not use E5.
According to the department, all 534 gas stations in HCMC no longer sell A92 but have shifted to E5.
Drivers voice fierce objections at southern tollgate
Drivers have recently used banknotes of small denomination to pay fees at the Can Tho-Phung Hiep BOT (build-operate-transfer) tollgate between the Mekong Delta city of Can Tho and its neighboring Hau Giang Province, resulting in serious traffic congestion there in protest against unreasonable fees.
Tran Phuoc Thanh, a manager at a driving center that is only 200 meters away from the tollgate, said the center has a total 73 cars, but relevant agencies have approved exemptions for 20 cars only.
He noted the center may have to pay billions of Vietnam dong in toll fees on an annual basis, causing huge costs for the enterprise.
The tollgate investor has slashed its toll fees by between 7% and 15% since December 20. Then, the Directorate for Roads of Vietnam has agreed fee cuts between 30% and 35% for local residents adjacent to the tollgate since early this year.
However, some drivers said the investor have just applied the fee reduction plan for some drivers in Can Tho City only. This is why many other drivers have voiced their objections.
Can Tho City chairman Vo Thanh Thong and representatives of Hau Giang Province had a working session with the tollgate investor and some local transport companies last Saturday.
According to the chairman, local residents and enterprises said the fees have been still too high, and suggested further reducing the level. Therefore, local authorities plan to work with the Ministries of Transport and Finance, and the tollgate investor to consider their proposal this week.
The expansion of a 22-kilometer section of National Highway 1A between Can Tho City and Hau Giang Province's Phung Hiep District which has cost the investor more than VND1.83 trillion (US$80.8 million) was opened to traffic in late 2015.
Bac Lieu attractive to renewable energy investors
Many enterprises have shown interest in renewable energy development in the Mekong Delta province of Bac Lieu after the province was allowed to suspend Cai Cung thermal power project, heard a conference on hi-tech agriculture on January 6.
Speaking at the event, Duong Thanh Trung, chairman of the province, said several renewable energy enterprises have asked for permission to invest VND100 trillion (US$4.4 billion) in the province.
Trung said in addition to some enterprises that have been permitted to invest in this sector in the locality, about 20 others have sent documents to the provincial government asking for permission. 
According to Trung, the province is boosting renewable energy, which is environmentally friendly, with great support from the Government.
Cong Ly Co Ltd is a pioneer in developing renewable energy in the province. It has put into operation 62 wind turbines capable of generating 320 million KWh a year, with a total investment of more than VND5.2 trillion.
Experts warn against complacency over economic growth
Too much optimism about economic growth may lead to out-of-control situations like what happened ten years ago, according to economic experts at a recent conference on investment-business opportunities.
At the conference held in Thanh Hoa Province last week, director of the Vietnam Institute of Economics Tran Dinh Thien mentioned how local newspapers praised economic growth. He said that stock, foreign direct investment (FDI) attraction, foreign reserves, trade and tourism growth were described as outstanding.
"We need to have a more cautious look," Thien said.
Sharing the same view, Vo Tri Thanh, former vice president of the Central Institute for Economic Management, said that the economy has only seen a more marked recovery, reflected by gross domestic product (GDP) growth of over 6% in the past three years. Economic growth is not sustainable yet, he added.
According to Thanh, a growth rate of 6.8% is high but not considerable when compared to regional performances. To be on a par with Malaysia in 2035, Vietnam needs to achieve growth of 7-7.5% annually.
Nguyen Mai, chairman of the Vietnam Association of Foreign-Invested Enterprises, said Vietnam's GDP per capita of nearly US$2,400 is not high. In ASEAN alone, GDP of Indonesia has already exceeded US$1,000 billion, whereas that of Vietnam is only US$220 billion.
Nguyen Xuan Thanh from Fulbright University Vietnam said the economic recovery in the past year is attributed to the recovery of the global economy and the stability of the local currency.
In addition, increasing spending has helped promote growth since 2015. Higher incomes and purchasing power are important motives for this year's growth, according to Thanh.
RON 95 gasoline base price unrevealed
The Ministries of Industry and Trade and Finance did not announce the base price of RON 95 gasoline as usual in the first adjustment of fuel prices this year, which is unreasonable and questionable as the move allows fuel traders to set its price on their own.
The announcement of fuel retail prices last Thursday was noteworthy as this has been the first adjustment of fuel prices since RON 92 petrol was banned from the market nationwide early this year. Thus, only E5 bio-gasoline and RON 95 gasoline are available on the market.
The retail price of E5 bio-fuel remains unchanged at VND18,243 per liter, but traders can tap VND857 for each liter sold from the national fuel price stabilization fund, above VND546 in the previous adjustment, as competent agencies want to encourage the use of E5 bio-fuel. According to statistics of fuel traders, E5 volume consumed in the first three days of 2018 accounted for 60% of the total and the remaining 40% was RON 95.
However, the RON 95 gasoline base price was not announced by the ministries. A representative of the two ministries explained that the RON 95 gasoline price has never been publicized before and there is no law forcing them to publish such information.
Following the announcement, the retail price of RON 95 gasoline surged by VND810 per liter. According to Vietnam National Petroleum Group (Petrolimex), the product costs VND20,290 a liter compared to the previous price of VND19,480, heavily affecting consumers.
According to Article 39 of Decree 83/CP on fuel price transparency, the Ministry of Industry and Trade is responsible for publicizing on its website global prices, base prices and current retail prices of petrol and oil products. The prices of such products being made public will help consumers and enterprises make price comparisons, especially when RON 92 was banned from the market and the Government wants to encourage consumers to use E5 bio-fuel which is environmentally-friendly and cheaper than RON 95 gasoline.
Thus, it is a must for competent agencies to announce the base price of RON 95 so that consumers and enterprises can assess effects of fuel price hikes. Besides, no legal documents state that the RON 95 gasoline base price can be kept unannounced.
Nguyen Tien Thoa, former director of the Price Management Department under the Ministry of Finance, who is now chairman of the Vietnam Valuation Association, said the two ministries had earlier publicized the base price of RON 92 only as a reference to other fuel products' prices. Normally, the base price of RON 95 petrol is only 2-3% higher than that of RON 92, which usually hovered around VND500 higher per litter.
As such, the sharp increase of RON 95 petrol as well as the wide gap between this fuel and E5 bio-fuel is seen unsuitable.
Mekong Enterprise Fund II divests entire stake from MWG
Mekong Enterprise Fund II has plans to sell five million shares equivalent to a 1.58% stake at Mobile World Investment Group (MWG), better known as The Gioi Di Dong, to completely divest from the country's leading electronics retailer.
Transactions will be made between January 9 and February 7, 2018 through the Vietnam Securities Depository (VSD).
As of late January 4, MWG shares were sold at VND134,900 (US$5.94) each.
At the same time, MWG has been allowed by the State Securities Commission to issue shares. It has plans to issue 6.7 million shares at VND90,000-110,000 each.
The proceeds from MWG's share sale are estimated at VND603-737 billion, which would be used for mergers and acquisitions (M&A) deals in the coming time.
TST Tourist, HTV jointly promote Vietnamese cuisine
TST Tourist Company has joined forces with HCMC Television (HTV) to launch a program named Mon Ngon Que Viet (Vietnamese dishes) to introduce local specialties and new destinations.
The program will be on air from 18:30 to 18:45 on Thursdays and Sundays, starting from January 11. In addition to tourist sites, specialties nationwide and their recipes will be introduced by chef Minh Hien.
The organizers have produced enough episodes for the whole year, initially focusing on dishes and landscapes in Thot Not District in Can Tho City and Ba Tri District in Ben Tre Province.
Besides, TST Tourist is mapping out suitable programs for foreigners. These programs will be provided with English subtitles and posted to Youtube.
Lai Minh Duy, general director of TST Tourist, said the company is calling for sponsors to reduce program production costs and expects the program would help promote the TST Tourist brand.
Property stocks predicted to turn active in Q1
Having run strongly into banking stocks lately, cash is expected to shift into the property sector in the first quarter of 2018 as many real estate businesses are poised to report huge profits, said securities experts.
Nguyen The Minh, deputy director of analysis and investment consulting at Saigon Securities Inc. (SSI), said property stocks may soar in the first quarter of 2018 after announcing profits in the last quarter of 2017. Notably, many enterprises may post positive figures thanks to project transfers.
According to Hoang Thach Lan, head of individual client analysis at Viet Dragon Securities Company, the banking sector has been the key market driver in recent times. Most bank stocks have advanced more than 10% over the past month.
Meanwhile, the real estate sector is expected to make a significant rise. In the last quarter of 2017, leading stocks such as ASM, CEO, D2D, DXG and HDC reported good earnings results, prompting investors to pay attention to their financial reports in the next few weeks.
The key factor at property firms is the construction progress of their projects, which is a catalyst for investors eyeing property stocks.
While large-scale enterprises and foreign firms usually provide transparent information for analysts of securities firms, customers and the public, many small businesses still skip the duty, Lan said in an interview on tinnhanhchungkhoan.vn.
Nguyen Hong Khanh from Sacombank Securities Company, meanwhile, noted that some enterprises may report heavy losses in the last quarter.
In 2018, the real estate sector would not see strong volatility like in previous years but projects at convenient locations will still draw market demand. Therefore, enterprises with good projects will remain attractive to investors, he said.
The VN-Index fell for the first time in two weeks, closing down 0.7% last Friday. For the holiday-shortened week, the index still advanced 2.9% for a third week of gains.
Several large caps that have surged in recent months were the top contributors to the pullback, including lender VCB, gas firm GAS and leading realty company VIC. Lender HDB jumped to the ceiling on its first day of trading on the HCMC market amid heavy trade volume of VND1.23 trillion, helping push overall trading on the index to VND7.7 trillion.
Minh from SSI said that the main index is hovering around 1,010 points after beating the 1,000 points earlier this year. As this is a resistance level, the index may seesaw in a narrow range or correct in the near term.