VietNamNet Bridge - With the VN Index increasing sharply by 48 percent in 2017, stocks were the assets with the highest profitability. No other assets, except bitcoin, brought such impressive profits.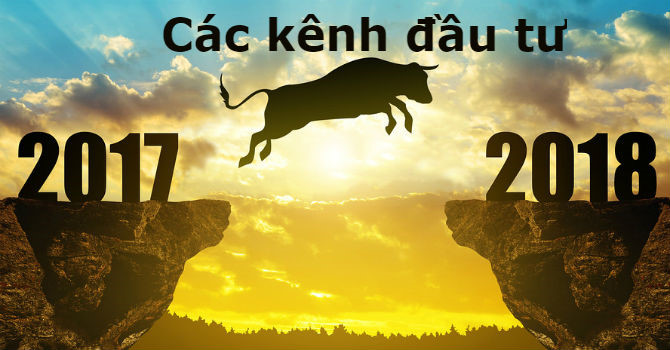 Stocks were the assets with the highest profitability
In the context of good macroeconomic performance, the VN Index closed 2017 at a 10-year high, an increase of 48 percent compared with 2016, with which Vietnam has been listed among the top three fastest growing markets in the world. 

The capitalization value of the stock market reached 75 percent of GDP by the end of 2017.

The steady increase of the VN Index allowed foreign investors who poured money into Vietnam stocks to reap fruit. 


The steady increase of the VN Index allowed foreign investors who poured money into Vietnam stocks to reap fruit. 
According to Bizlive, their net purchase value reached VND26 trillion, or $1.15 billion, in 2017 on both the Hanoi and HCMC bourses.

Analysts commented that the profits brought by securities investments in 2017 were higher than other investment channels, including real estate, foreign currencies and bank deposits.

As for foreign currency trading, the euro, the currency with the heaviest fluctuations, only appreciated by 12 percent after 12 months. 

Depositors made a profit of 6.5-7.5 percent per annum. Unlike previous years, when the deposit interest rates increased significantly in last months of year, this did not happen in 2017. 

A report from SSI shows that the overnight interest rate was stable at one percent on December 18-20, which was equal to the lowest rate of the year and much lower than the same period in previous years.

The investors in gold made little profit as the gold price did not fluctuate. The gold price hovered around $1,300 per oz throughout the year. 

Some resort developers committed to a profit of 10 percent or 12-15 percent per annum for investors. However, the profitability level has not been confirmed.

Meanwhile, the stock price increased by several times, or hundreds of percent in 2017.

Can Van Luc, an economist, has predicted a 6.5-6.7 percent GDP growth rate for 2018 thanks to the prosperity of the private sector, which is good news for investors as the high growth rate will facilitate investment channels.

He said the stock market will continue to be supported by good macroeconomic performance and increased capital flow after the successful organization of APEC 2017 and CPTPP.

The good business results of listed companies with revenue up by 17 percent and profit up by 20 percent in 2017 are expected to continue in 2018. 

An analyst commented that besides familiar investment channels, investors would pour money into bitcoin which once appreciated by 15 times in 2017. However, Luc commented that bitcoin should not be the choice for investors with a weak heart.
RELATED NEWS
VN-Index breaks 1,000 point level
VN-Index inches up on capital inflow
Kim Chi