VietNamNet Bridge – Dau Anh Tuan, head of the VCCI's Legal Department and director of the project on enhancing provincial competitiveness talks to Thoi bao kinh te Viet Nam (Viet Nam Economic Times) about the importance of assessing companies' capability before issuing policies for the sector's development in the future.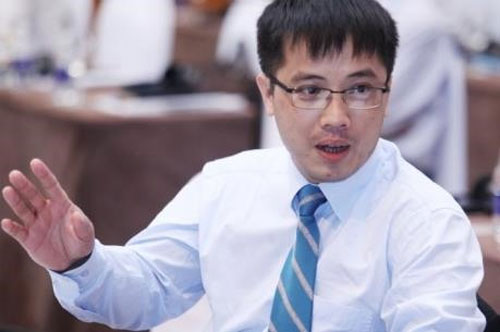 Dau Anh Tuan.
The Government has issued many policies to boost the growth of private companies. Do these policies help them develop?
The number of new private companies has risen sharply in recent years. It is estimated that more than 100,000 private companies are established each year. This is a remarkable step in the 16 years of the Law on Business's implementation. However, the number of closed private companies is reportedly also high.
This is because private companies still struggle to improve their competitiveness. The number of local private companies successfully participating in global production networks is low. Additionally, links between domestic private companies and Foreign Direct Investment (FDI) companies in Vietnam are lacking.
It is a long road to reach the target of fully developing private companies.
What are the reasons for this situation?
There are internal and external causes for the situation. In external causes, it is hard for private firms to access necessary sources to develop their production. Compared to State-owned enterprises and FDI companies, private companies, especially, small and medium-sized enterprises (SMEs) often struggle to rent, infrastructure and borrow from banks.
While the State invests a lot of money to set up processing and industrial zones, private companies, especially small and medium-sized private companies, find it difficult to get into the zones. The bigger private companies are more likely to be lent capital from banks. The ratio of private companies that can borrow money from banks is estimated to be much lower than the ratio of State-owned and FDI enterprises that can.
Another external reason is that many types of business licences impede private companies. Troublesome administrative procedures exacerbate the situation.
In terms of internal reasons, SMEs are believed to lack management skills. They mainly develop from household business, thus, their business knowledge is gained from experience instead of professional training like in big businesses.
Additionally, private companies still struggle to make connections to take advantage of co-operation in human resources and other sources to develop together. Unions that provide support for private companies still aren't operating well enough.
What solutions could fix the situation and create a favourable environment for private firms' development?
Every economy, at both local and central levels, needs a foundation. The foundation is strong private companies. To have strong private companies, we need to make substantive assessments of local private companies.
Currently, we have only a general picture of our economy and not a comprehensive and detailed picture that reflects the real economic situation.
For example, statistics say our economy's growth and exports have sharply risen. However, the contribution from FDI enterprises plays a major role. So, what about our private companies? I hope the Government will provide more evaluation indexes to show the real contribution of our private companies to the economy in the future.
Assessments of factors that force private companies to shut down are also required. After we conduct the assessments, we can design better supporting policies.
In other countries, they have effectively run supporting policies for private companies, especially for SMEs. Vietnam has failed to do that so far. The National Assembly has adopted the Law on Support for Small and Medium-sized Enterprises. Ministries and sectors also have operated supporting programmes for SMEs. It is expected that SMEs will benefit from the law as well as programmes in the future.
Currently, more than 600,000 private companies operate in Vietnam. The number is expected to be one million by 2020. 
Source: VNS