Fishermen are increasingly entering foreign waters, while local firms are importing unprocessed seafood for export as local resources are diminishing.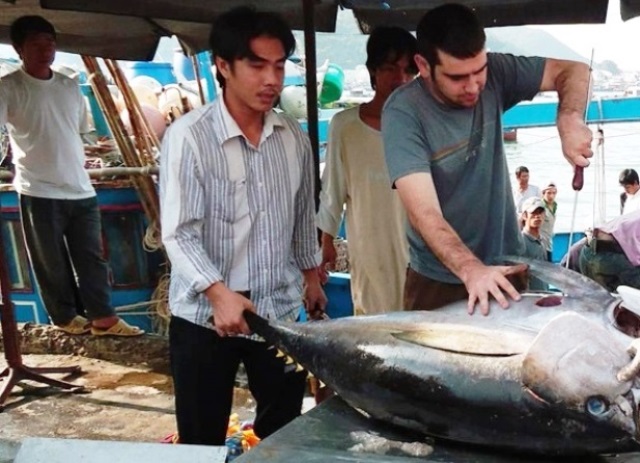 Tuna resources are increasingly exhausted

Statistics from the Vietnam Association of Seafood Exporters and Producers (VASEP) in the past five years show that seafood import value has been on the rise.

In 2011, Vietnam imported USD541m of seafood. This number rose to USD1.1bn last year. 80-85% of the imports are used in processing and contributed 15-25% to the export turnover in the last five years. Import turnover will continue to rise to USD1.4bn in order to generate USD8.4bn of export value.

Vietnam has to import a large amount of seafood as the local resources are being exhausted, the area for aquaculture is also diminishing. A local tuna export company said they imported 40,000 tonnes of fish annually. They expanded businesses with 3,000 workers and multiplied annual revenue to USD150m.

Nguyen Hoai Nam, deputy secretary of VASEP, said the number of firms imported raw seafood materials rose from 270 in 2012 to 300 this year. About 100 firms have processing factories for export.

Local fishermen were increasingly entering foreign waters and many have been arrested as fish stocks plummet.

The lack of clear point of origin for imported materials and the suggestion large amounts of fish were illegally caught was a major reason why the European Commission issued a yellow card warning for Vietnam's failure in addressing illegal, unreported and unregulated fishing. 

"Vietnam needs a stricter policy to manage the imported materials so that the European Commission won't issue a red card and ban Vietnam from exporting to EU," said Nguyen Xuan Nam, chairman of Hai Vuong Company.
Dtinews