VietNamNet Bridge – The growth rate of the mineral exploitation sector in the first 10 months of the year posted a decline of 7.4 per cent from the same period last year.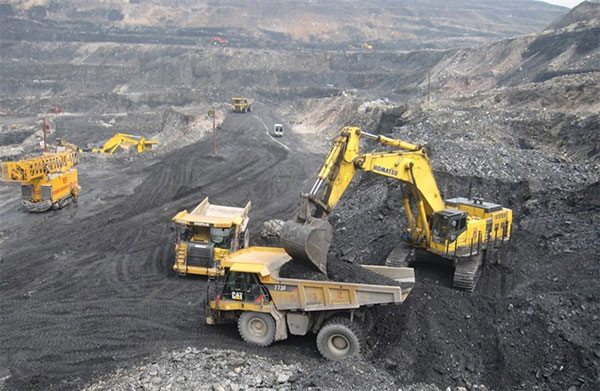 Coal exploitation of Deo Nai coal mine in the north-eastern Quang Ninh Province. — Photo baoquangninh.com.vn
The information was revealed by the Ministry of Industry and Trade.
The ministry said there was no change in coal output in the January-October period. Coal output was estimated at 31.5 million tonnes, representing 0.4 per cent year-on-year reduction, of which output of the Viet Nam National Coal and Minerals Group (Vinacomin) was 26.9 million tonnes, reducing 1.2 per cent from the corresponding period last year.
The low growth rate of the coal sector was mainly because demand for coal for electricity and cement production sharply declined. It is expected that coal output for the whole year will be 39 million tonnes.
The ministry added that Vinacomin's coal inventory by the end of last month was some nine million tonnes, reducing 800,000 tonnes from the previous month.
Source: VNS