VietNamNet Bridge – Special Administrative Economic Units in Viet Nam will face challenges in raising funds from different sources and models in the context of limited State funds over the coming years.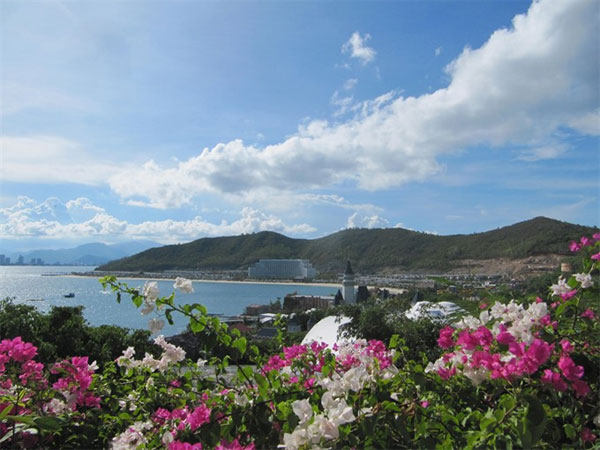 A view of Nha Trang city in Khanh Hoa Province. The province plans to call for investment in its Bac Van Phong Special Administrative and Economic Zone. — VNS Photo Cong Thanh
Research Director at the Fulbright Economics Teaching Programme in Viet Nam, Vu Thanh Tu Anh, conveyed the message at a group session on Special Administrative Economic Units and tourism at the APEC Summit on Monday.
These special units, including Van Don in Quang Ninh Province, Bac Van Phong in Khanh Hoa Province and Phu Quoc Island in Kien Giang Province, should find their own way to create a breakthrough mechanism under the legal and political framework in Viet Nam, Anh said.
"These localities should call for investment from the private sector or public-private partnerships (PPP) in order to develop as Special Administrative Economic Units in Viet Nam over the next decade. Provinces must map out proper mechanisms and policies to open ways for investors to pour money in," Anh suggested.
"Quang Ninh Province, for example, has been seen as a forerunner in calling on investment from the private sector in infrastructure development projects in Van Don through drastic administrative reforms, while Phu Quoc has been boosting its tourism projects recently."
Deputy Minister of Planning and Investment Nguyen Van Trung said the emergence of the three special economic units has come after long studies of different development models around the world, and the best 13 models had been selected for Viet Nam.
"Many successful models have been used around the world for decades, but have not yet developed in Viet Nam. These units would create rapid economic growth over the next decade, contributing huge revenue to the State budget," Trung said.
Chairman of Quang Ninh Province's People's Committee Nguyen Duc Long has called for investment in Van Don as the local government has reserved a large area of land for strategic investors.
"We have planned Van Don as a special economic zone on an area of 581sq.km, and we expect to attract US$12 billion by 2030. There is plenty of land for development of casinos, entertainment projects and luxury resorts," Long said.
"Construction of an international airport with total investment of $332 million started in Van Don, while a series of expressway projects connecting Van Don with border town of Mong Cai and Hai Phong City are underway," Long said, adding that Van Don has attracted $2.5 billion, of which $1 billion was invested by property developer Sun Group.
Pham Vu Hong, chairman of Kien Giang Province's People's Committee, said Phu Quoc Island had been seen as a breadwinner for the provincial coffers since 2004.
He said the island contributed 28 per cent of the provincial Gross Regional Domestic Product (GRDP).
"The island has developed good infrastructure for tourism with an airport and sea port. It hosts more than 5,000 tourists by air and sea routes each day," Hong said, adding that the island's tourism industry earns a revenue of $410 million each year.   
He said Phu Quoc plans to be a global brand by 2030 with a range of casinos, golf courses and entertainment centres.
Vice chairman of Khanh Hòa Province, Dao Cong Thien, said Bac Van Phong is designed as a major logistics centre, offering shipping services, attractive tourism destinations and beach entertainment.
The Ministry of Planning and Investment has proposed many preferential policies on land and taxes to enhance the ability to attract investment capital, especially foreign-invested capital, in three special administrative economic units. 
Source: VNS