Vietnam may fail to meet government revenue target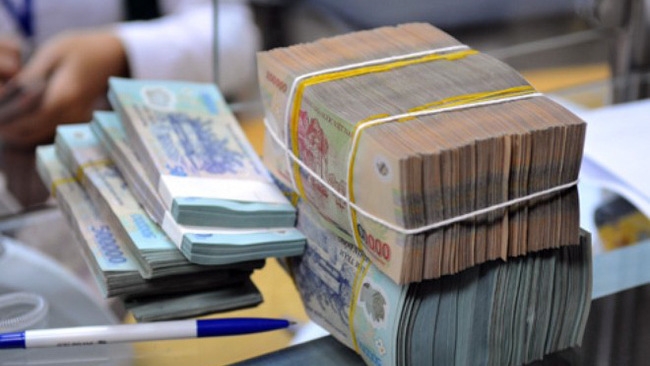 The National Assembly's Finance and Budget Committee (FBC) stated on October 23 that Vietnam may fail to meet its government revenue target for 2017, although the Ministry of Finance forecast revenues to exceed the target by 2.3%.
According to the FBC, revenue increases are mainly being witnessed in local budgets while the central budget is likely to see a shortfall in revenues, adding that it could be the third consecutive year that the country fails to meet its revenue target.
The Committee expressed its concerns that domestic revenues are estimated to increase by a mere 2.1%, of which contributions by State-owned enterprises has fallen by 7.7%, indicating that Vietnam's economic recovery remains sluggish and unsustainable.
In addition, tax arrears remain significant, at approximately VND74 trillion (US$3.256 billion) as of September 30, despite aggressive efforts to expedite tax payments.
The FBC stated that the government's projected revenue increase at 6.4% in 2018 is low but consistent with the economic growth forecast, helping to reduce the risks in the event of Vietnam not meeting the revenue target due to adverse factors.
The Finance Ministry put the spending deficit for 2018 at 3.7% of GDP, a rise of 0.2 percentage points from 2017, which, the FBC said, requires clarification as to whether or not such a high deficit would affect long-term targets.
Several National Assembly deputies suggested reducing the shortfall to 3.5%, calling on the government to cut recurrent expenditure and unnecessary investments and strive to recover the aforementioned tax arrears.
According to the FBC, Vietnam's public debt by the end of 2018 is projected to remain below the threshold of 65% of GDP but growing debt reflects a sombre picture on the national budget.
FDI capital flows into hotels
Foreign direct investment (FDI) capital ran into many hotel projects during the first nine months this year, according to Foreign Investment Agency under the Ministry of Planning and Investment. 
Total FDI capital registered to Vietnam hit the record high of US$25.5 billion, a year on year increase of over 33 percent.
Of these, there were 34 real estate projects with the total capital of $1 billion including many hotel projects. For instance, Movenpick invested in ten hotels in Vietnam.
The FDI capital increase in hotels showing foreign investors have tended to eye on  tourist potentials in Vietnam.
In HCMC, many hotels are operating at high capacity. Four and five star hotels reach the capacity of 66 percent with the average price of US$76 a night.
Tien Giang works to support enterprises
The Mekong Delta province of Tien Giang will actively provide legal support and disseminate legal regulations related to the investment law, business climate and labour in order to help local firms promote production and business in the remaining months of the year. 
According to Nguyen Thanh Liem, deputy head of the provincial Industrial Zones Management Board, the province will speed up administrative reforms and promptly remove difficulties facing businesses in investment attraction and production expansion. 
The locality also has priority policies for companies investing in seafood processing for export and food processing for domestic consumption and export, he said.
Local industrial zones (IZs) have lured 91 investment projects with total registered capital of nearly 3.7 billion USD and created jobs for more than 82,000 labourers.
From the outset of the year, production value of businesses based in the IZs reached over 41.8 trillion VND (1.8 billion USD), a year-on-year increase of 17 percent. Their export revenue stood at over 1.5 billion USD, hiking 26 percent from the same time last year and the strongest growth so far.
Tien Giang is currently home to four industrial zones, namely My Tho, Long Giang, Tan Huong and Soai Rap Oil and Gas Services.
Float glass plant opens in Ninh Binh
A float glass manufacturing plant started operation last week in the northern province of Ninh Binh's Khanh Cu Industrial Zone.
Financed by INDEVCO Joint Stock Company, the plant provides 80 million metres of glass annually to meeting the increasing demand of domestic and international markets.
The plant, which can utilize the province's available source of limestone materials, is expected to create 1,000 local jobs.
Chiarman of the provincial People's Committee Dinh Van Dien said he appreciates the efforts by local authorities and the investor to speed up the factory's construction.
At the opening ceremony, the chairman said Ninh Binh has always created favourable conditions for businesses and investors in the locality.
The province is now home to 6,000 enterprises and strives to raise the figure to over 10,000 by 2020.-
Ground broken for 16 million USD candy factory in Nghe An
Construction of a 360 million VND (16 million USD) confectionery factory began in the central province of Nghe An on October 21.
The ground-breaking ceremony for the Hai Chai 2 factory in the Dong Hoi Industrial Zone was witnessed by Deputy Prime Minister Vuong Dinh Hue, baocongthuong.com.vn reported.
Invested by Hai Chau Confectionery JSC, the factory will have 10 production lines, providing 75,000 tonnes of products each year. It is expected to earn annual revenue of 1.7 trillion VND (74 million USD).
Speaking at the ceremony, Chairman of the provincial People's Committee Nguyen Xuan Duong vowed to facilitate the operation of the factory, which is regarded as the company's key project in the north central region.
According to the Business Monitor International (BMI), the nation's confectionery sector has experienced a relatively high and stable growth rate and is forecast to earn 40 trillion VND (1.8 billion USD) in revenues in 2018.
Vietnam's airport ground services firm honoured by Korean Air
The Vietnam Airport Ground Services Co. Ltd (VIAGS), a subsidiary of Vietnam Airlines, has been recognised as a provider of the best cargo handling service with the absolute score of 50/50 by Korean Air.
Vietnam Airlines said Korean Air assesses the service quality of ground services companies by basing on seven major criteria, from security and safety ensuring, support resources, equipment maintenance to cargo transportation, training, services improvement and unexpected incident response.
Aside from the Korean Air recognition, VIAGS recently won eight service quality awards presented by famous carriers such as Singapore Airlines, Malaysia Airlines and Cathay Pacific.
In the first nine months of 2017, VIAGS served nearly 93,000 flights with over 28 million passengers, up 5 percent and 11 percent from the same period last year. It also handled about 800,000 tonnes of cargo, rising by almost 1.3 times year on year.
VIAGS was founded on January 1, 2016 basing on the merger of three ground services firms which are now its subsidiaries at Noi Bai, Tan Son Nhat and Da Nang international airports.
Nghi Son economic zone to welcome ecological resort
The People's Committee in the central province of Thanh Hoa has recently given the go-ahead to a 15.6-million USD eco-tourist resort project in the Nghi Son economic zone in Tinh Gia district. 
The project is jointly invested by Phu Thinh Phat General Trading Joint Stock Company and Tecco Investment Corporation Joint Stock Company. Some 62 percent of the project's investment capital comes from equity and the rest is sourced from bank loans.
Spanning an area of 28.9ha, the project will include a 6,000sq.m three-star hotel, a 16,400sq.m condominium complex, a 5,000sq.m restaurant, a 4,500sq.m spa, a 3,000sq.m swimming pool and several other facilities.
Construction of the resort is divided into two phases, expected to be completed and put into operation in the fourth quarter of 2020.
With the project, the investors aim at building an eco-tourism resort for tourists, diversifying the province's tourism services and promoting cultural exchange.
SHB loans to help coffee cultivation in Central Highlands
Saigon Hanoi Commercial Joint Stock Bank (SHB) will provide preferential loans for farmers in the Central Highlands to grow coffee, SHB General Director Nguyen Van Le said.
This is part of the activities to implement the World Bank-funded Vietnam – Sustainable Agriculture Transformation (VnSAT) project in the Central Highlands.
According to the credit programme, the bank will offer loans at an annual interest rate of 7 percent with a 9-year term and four-year grace period.
The loans aim to help locals have capital to grow, regrow and take care of their coffee and pepper trees; upgrade soil; buy seedlings, machines and equipment; and invest in watering system and other coffee growing necessities.
The credit programme is expected to help enhance productivity and processing capability to produce more high-quality coffee, thus raising export value, creating jobs and increasing income for local labourers.
Vietnam is among the leading coffee producers and exporters in the world. The Central Highlands, which comprises the five provinces of Dak Lak, Gia Lai, Kon Tum, Dak Nong and Lam Dong, makes up 90 percent and 93.3 percent of the nation's growing area and production, respectively.
As of the end of June, SBH had total assets of 251.7 trillion VND. Recently, the State Bank of Vietnam gave the greenlight to the bank to increase its charter capital to over 12 trillion VND.
Natural rubber producing countries convene conference in HCM City
The Association of Natural Rubber Producing Countries (ANRPC) convened its 10th annual rubber conference in Ho Chi Minh City on October 23.
Themed "Re-engineering Value Chain for Revitalising Production Sector", the conference sought to help rubber farmers respond to price changes and boost sustainable development in processing.
The ANRPC comprises of 11 members, namely Cambodia, China, India, Indonesia, Malaysia, Papua New Guinea, Philippines, Singapore, Sri Lanka, Thailand and Vietnam. These countries accounted for about 92 percent of global production of natural rubber during 2015.
According to Tran Ngoc Thuan, General Director of the Vietnam Rubber Group, Vietnam ranks third in the world in terms of rubber area, with 976,400 hectares.
Last year, the country earned 1.67 billion USD from exporting 1 million tonnes of natural rubber.
More efforts need to be made to lure foreign funds for start-ups
In the context of rapid growth of the startup movement among young entrepreneurs, start-ups' activities have expanded and have shown huge potential.
Hence, more and more foreign investors have paid attention to startups. However, to lure more foreign investment, the startup community and Vietnamese policymakers need to make greater efforts.
Founded one and a half years ago, this business provides co-working spaces. After achieving some success, the company is looking for foreign investment funds.
"If we want to expand our business internationally, we will have to look for foreign investors because it is very difficult to transfer inshore capital, it's very complicated and involves a lot of procedures", said Do Hoai Nam, co-founder of the Up Co-working Space.
Nguyen Manh Dung, Head Representative of CyberAgent Ventures in ASEAN said many foreign investment funds are interested in and wanting to invest into startups in new economic sectors in Vietnam, however successfully mobilising foreign capital depends on startups themselves.
However, it's not always easy to lure foreign investment as Vietnam faces competitors from other countries.
Experts in the field have also acknowledged that to take advantage of long-term capital to develop and expand, Vietnamese startups should make greater efforts to improve their capacity. Negotiating skills and support from policymakers are also needed.
On the other hand, besides foreign funds, startups should also look for capital from the community to attract capital and expand business, while the State should introduce more supporting policies to encourage dormant capital sources towards startups.
Vietnam doubles efforts to improve business environment
Vietnam's business environment and competitiveness have been improved significantly over the past three years thanks to a range of solutions, according to the Ministry of Planning and Investment (MoPI).
The country's efforts have been reflected through the World Bank's ease of doing business rankings in 2016, in which Vietnam climbed to the 82nd position from the 91st last year. This is the first time the country has made a big stride in the rankings since 2008. 
Vietnam also claimed the 47th position among 127 economies surveyed in the 2017 global innovative index (GII) report, the highest ranking to date, up 12 places from last year's report, according to the World Intellectual Property Organisation (WIPO). 
The World Economic Forum (WEF)'s Global Competitiveness Report 2017-2018 released in September also ranked Vietnam 55th overall, up five places from 2016. 
However, the MoPI said that the quality of regulations on business conditions remained low, showing a lack of a management system based on risk assessment. 
Besides, the supervision system of regulations on business conditions has proven ineffective, the ministry said, pointing to inadequate acknowledgement of reforms of licences and business conditions. 
The ministry, therefore, proposed abolishing about 3,000 unnecessary, irrational, ineffective business conditions and revamping State management over production and business activities on the basis of principles and practices set by the Organisation for Economic Cooperation and Development (OECD). 
The ministry has called on the Prime Minister to request ministers and Chairpersons of municipal and provincial People's Committees to closely supervise the implementation of Resolution No. 19 on tasks and solutions to improve the business environment and national competitiveness. 
The ministries should promptly review and propose reducing investment and business conditions in the State management area and report to the PM before December 2017, the MoPI said. 
At the same time, the MoPI will partner with the Government's Office and relevant ministries to organise more dialogues with enterprises to clear up their concerns and petitions in a timely manner. 
HCM City calls for investment in metro projects
Ho Chi Minh City is seeking financial backing for nine major projects, mainly metro projects, and four key industries to lay the foundations for socio-economic development in the future, said Le Thanh Liem, vice chairman of the municipal People's Committee.
Metro projects requiring investment include Metro Line 3a from Ben Thanh to Tan Kien Station stretching 19.8km with a total investment of US$2,979 million, Metro Line 3b from Cong Hoa intersection to Hiep Binh Phuc (12km) with an estimated investment of US$1,863 million, Metro Line 4 from Thanh Xuan to Hiep Phuoc Urban Area (36km) with investment of US$3,484 million, Metro Line 4b from Gia Dinh Park to Lang Cha Ca (5.2km) US$1,035 million, Metro Line 5 (second phase) from Ba Hien intersection to Can Giuoc Moi Station (14.56km) US$2,466 million, and Metro Line 3 from Phan Van Tri intersection to Tan Chanh Hiep Station (16.5km) US$363 million.
The city is also encouraging businesses to invest in a hi-tech agricultural park on an area of 18.3ha with a cost of US$5.4 million situated in Phuoc Vinh An village, Cu Chi district, the Rach Chiec National Sports Complex on 180ha in District 2 looking for an investment of US$950 million, and a hotel at Thu Thiem New Urban Area in District 2 on 6.8ha seeking US$123.6 million. 
Second thought for biofuel
As the deadline for the compulsory replacement of fossil fuel A92 by biofuel E5 – on January 1, 2018 – is drawing near, consumers remain doubtful, and traders are still reluctant, though authorities have repeatedly said that it will go as planned.
The stark contrast between authorities on one side, and traders and consumers on the other needs to be removed first if the scheme is to be a success. In other words, the difference must be bridged, with consumers and traders being shown the benefits of using the biofuel.
The Ministry of Industry and Trade last week organized a conference in Hanoi, where the biofuel was touted as a solution to sustainable development, now that climate change is impacting on the country. Some scientific data given at the conference pointed to the benefits of biofuel E5, saying it was even better for engines than the normal fossil fuel. Biofuels are also gaining strong popularity in many countries around the world, including in advanced economies like Australia, the U.S. and European countries.
Such data are reliable, but not sufficient.
E5 is VND300 per liter cheaper than the same-standard fossil fuel A92, but its energy content is lower, meaning a vehicle covers a shorter distance with the same amount of biofuel as that of fossil fuel. To convince consumers, this difference needs to be worked out.
Given the benefits for the economy as a whole, arguments that biofuels are more environmentally friendly also need a rethink. Such arguments may prove correct when isolating the consumption of fuels. However, numerous studies have pointed out that to produce biofuels, various resources are needed, from water and crops as feedstock to coal and oil, to process and produce such fuels. Some environment organizations have even gone as far as accusing producers of biofuels of damaging the environment and depleting rainforests worldwide.
Biofuels have had a long history and reached a booming period several years back when the oil price rose to all-time highs, briefly at US$200 per barrel. But oil has tumbled ever since, hovering around US$50 per barrel, making biofuel production commercially unviable at the moment. There are still some projects promoted in the world, but based on new studies of using other sources of feedstock like seaweed or grass, rather than traditional ones like starch and corn.
In Vietnam, all ethanol plants are using starch as feedstock, and all have grappled with difficulties in securing outlets. There are arguments that the decision to replace fossil fuel A92 with biofuel E5 seems to be a lifeline for such struggling producers.
Unless scientific data is given to prove that in Vietnam, ethanol production is still cost-effective, and the use of the biofuel is beneficial for all stakeholders, and the entire economy in terms of sustainable development, the coercive replacement needs a second thought.
Multiple flaws found in bank acquisitions and infrastructure projects
The State Audit Office of Vietnam (SAV) has detected a slew of flaws in the process of the central bank's acquiring debt-laden commercial banks at zero Vietnam dong and the Ministry of Transport's implementing public-private partnership (PPP) infrastructure projects.
SAV has sent a report on the implementation of Resolution 63/2013/QH13 of the National Assembly on enhancing crime control in 2017 to the National Assembly Standing Committee and deputies before the country's legislature starts a month-long session today. 
Three banks bought by the State Bank of Vietnam at zero Vietnam dong are Vietnam Construction Bank, Ocean Commercial Bank (Ocean Bank) and Global Petroleum Bank (GP Bank). After two years of their acquisitions, these banks have continued incurring huge losses.
As for the traffic infrastructure projects implemented in the PPP format, SAV proposed cutting toll collection time by 62 years and eight months, equivalent to more than VND22.2 trillion (US$0.98 billion).
Six out of 52 toll stations were found to collect fees before the roads were completed by 14 years and six months. There were 31 out of 87 toll stations misplaced as they are not 70 kilometers apart between the two nearest stations.
In a related development, SAV proposed increasing collections by trillions of dong from enterprises regarding equitization and land use.
After four enterprises were inspected, SAV suggested collecting an additional VND491.5 billion increasing State holdings at enterprises by VND6.4 trillion and revising up corporate value by VND7.2 trillion.
In particular, the value of Power Generation Corporation 3 was adjusted up by an extra VND1.5 trillion, Binh Son Refining and Petrochemical Co Ltd by an additional VND4.6 trillion, Thanh Le General Import - Export Trading Corporation by a further VND72.8 billion, and Binh Duong Production – Import-Export Corporation by VND211 billion more.
SAV also proposed imposing fines of a combined VND4.3 trillion on violations in land management and use in urban development projects in Hanoi, Binh Duong, Dong Nai and Lao Cai. The auditing agency also pointed out some shortcomings including arbitrary approval and change of land use planning, inappropriate land use, lower-than-permitted land rent, and project transfers not in line with the 2013 Land Law.
Reviews of 108 audit reports in the year to late last month had found misstated finances amounting to nearly VND23 trillion. Therefore, State budget revenue increased by VND11 trillion, and expenditures fell by VND6.8 trillion.
In addition, SAV proposed amending, supplementing, withdrawing and replacing 40 legal documents including two decrees, five circulars, 13 decisions and 20 other documents to prevent losses and wastefulness.
Shares slide on profit-taking selling
Shares edged down on the two national stock exchanges on October 23, led by large caps which declined steeply under strong profit-taking selling pressure.
The benchmark VN-Index on the HCM Stock Exchange closed on October 23 down 0.82 percent at 820.04 points. The southern market index decreased 0.25 percent on October 20.
On the Hanoi Stock Exchange, the HNX-Index gave up 1.76 percent to end at 106.24 points. The northern market index lost 1.55 percent in the last three sessions last week.
The overall market condition was negative with 347 stocks falling, 123 rising and 241 remaining unchanged in the two markets.
Large-cap stocks were the main drag as 24 of the top 30 largest stocks in terms of market value and liquidity on the HCM City exchange tumbled and just five advanced.
Losers spanned from the finance and energy to the steelmaking, retail and pharmaceutical industries.
All 10 listed banks on the two exchanges lost value, of which the Big Four (the four largest banks by market value and total assets) – Vietcombank (VCB), Vietinbank (CTG), BIDV (BID) and Military Bank (MBB) – decreased between 1.3-2.6 percent.
Securities and insurance companies were also among decliners. Big names that had a losing day include Bao Viet Holdings (BVH), Saigon Securities Inc (SSI), HCM Securities (HCM), VNDirect Securities (VND) and Bao Viet Securities (BVS).
Other companies that negatively affected the overall market outlook included PV Gas (GAS), Vietjet Air (VJC), Hoa Phat Group (HPG), Hoa Sen Group (HSG), Masan Group (MSN), Mobile Word Group (MWG) and Hau Giang Pharmaceutical (DHG).
According to Bao Viet Securities Company (BVS), the growth of large caps was slowed by rising profit-taking selling pressure.
"Investors prefer strategy of 'buy the rumor and sell the news', following which they sold out many shares after these companies announced their third-quarter results," BVS's analysts wrote in a note.
Among the few gainers on October 23, shares of FLC Faros Construction Corp (ROS) continue to rise 6.7 percent, lifting its rallying streak to 18 sessions in a row. ROS price has climbed 42.7 per cent in nearly one month, from 105,700 VND a share late in September to nearly 151,000 VND (6.65 USD) a share on October 23.
The market is losing momentum to rise and entering the value accumulation period, BVS analysts said, predicting the market will likely expand divergence when the earning reporting season has gone one-third of the way.
Liquidity improved with a total of 264 million shares worth nearly 5.2 trillion VND (229 million USD) being traded in the two markets, up 16.7 per cent in volume and 8.6 per cent in value compared to last week's average daily trading volume and value.
Vietinbank to issue ten-year bonds worth 88 mln USD
The Vietnam Joint Stock Commercial Bank for Industry and Trade (Vietinbank) will issue 200,000 non-convertible, non-guaranteed ten-year bonds, worth 2 trillion VND (88.04 million USD) this week.
The commercial bank announced last week that the bonds will be offered at 10 million VND (440 USD) each with a floating interest rate.
Investors are required to purchase at least ten bonds, equivalent to 100 million VND, and must register for purchase from October 25 to November 13 this year at the bank's branches and offices.
Last week, the bank was named in the Top 10 of 500 most profitable companies in Vietnam in 2017 (Profit500) by Vietnam Report and Vietnamnet News. 
Vietinbank posted a pre-tax profit of approximately 8.57 trillion VND (377 million USD) and a total asset of 948.7 trillion VND (41.74 billion USD) in 2016. Its Return on Equity (ROE) and Return on Assets (ROA) were estimated at 11.8 percent and 1 percent, respectively.
In the first half of this year, its pre-tax profit grew 12 percent, fulfilling 54 percent of the bank's yearly target.
Documentary on old couple wins awards
Young director Nguyễn Ngọc Mai won three Golden Lotus Bud prizes this year for her documentary Lẫn.
The film is a story about an old suburban couple. When the wife has a stroke and becomes forgetful, tragic and comedic situations occur. However, her loving husband still takes care of her.
Mai won awards for Best Documentary Voted by Audience, Best Documentary Voted by Jury and Best Debut Documentary.
The entry was appreciated largely because of its truthful scenes, displaying moving moments between the old couple.
The awards were announced on Sunday at Công Nhân (Workers) Theatre, 42 Tràng Tiền Street in Hà Nội.
It wrapped up this year'ss season with the theme 'Kaleidoscope', acknowledging diversity of personalities and points of view.
Seven films were nominated for documentaries, seven for short-films and five for teen film awards. They were selected from 83 documentaries, 25 short films and 18 films produced by secondary school students.
The films were 12 to 20 minutes long. Film budget limits were set at VNĐ5 million (US$250) per film.
The Golden Lotus Bud award for Best Film went to Muộn (Late) directed by Hồ Thanh Thảo and Chuyện Anh Hùng (Hùng's Story) by Hoài Nam.
The jury board year comprised of director Phan Gia Nhật Linh, screenwriter Phạm Hải Anh, director Phan Đăng Di and director Nguyễn Hoàng Điệp.
Director Manouchehr Abrontan from the Netherlands attended, saying the entries reflected multiple facets of life.
The annual awards have been organised by Assistance and Development of Movie Talents since 2009. The event features the best short documentaries and short films made by participants in the We Are Filmmakers Project to encourage young people make movies. It was launched in 2002.
IP protection boosts growth: experts     
Viet Nam will work to raise the quantity as well as quality of applications for inventions in the coming years, delegates said at a seminar in HCM City on Monday.
Nguyen Thi Thu Hien, head of the National Office of Intellectual Property's information department, said that NOIP had received about 500-600 invention applications annually in recent years from Vietnamese individuals, enterprises, research institutes, universities and others, accounting for about 10 per cent of the total invention applications.
However, invention patents from Vietnamese accounted for only 6 per cent of total invention patents granted in Viet Nam, with the number of patents granted for inventions from individuals and businesses increasing significantly compared to those from universities and research institutes
Nguyen Thi Thanh Ha from NOIP said the number of Vietnamese invention applications had increased by 20.2 per cent in recent years, but it remained very modest compared to that in ASEAN countries.
In addition, the quality of invention applications was low as the majority of applications had not met requisite standards of an invention, only utility solution standards, she said.
Research and development activities at research institutes and universities was less effective because of a lack of awareness of or trust in benefits that IP protection can bring, in addition to inadequate rewards for inventors.
In addition, many people have an unclear understanding about invention application procedures, Hien said, adding that many inventors were afraid of leaking their technical secrets if they applied for patent.
Nguyen Quang Tuan, deputy director of the National Institute for Science and Technology Policy and Strategy Studies, said that technology transfer from science and technology organisations to businesses was very modest.
Most Vietnamese companies are small- and medium-sized, and even super-small (micro), and have low awareness about the role of intellectual property rights.
They also have limited financial capacity and technological capacity, and have no demand for buying patented inventions.
On the other hand, the number of Vietnamese patents was still modest, with many not fitting businesses' demands, offering limited options for buyers, Hien said.
Ha said Viet Nam had set a target to increase the number of invention applications by 30 per cent per year on average in the 2020-30 period, with those from research institutes and universities to increase by more than 50 per cent.
Delegates at the seminar suggested measures to boost the transfer of patented inventions and encourage the creation of inventions.
This would include incentive policies on taxes, capital and insurance for transferees, and assistance in helping them choose the appropriate technologies.
To boost IP creation, the Government should give priority to sponsoring projects for developing invention patents, and subsidise fees for registering them in Viet Nam and abroad, Hien said.
Offering inventors appropriate rewards and supporting them in commercialising the invention would also be helpful, she added.
Training activities to raise awareness about IP rights at research institutes, universities and businesses are also important.
Similarity, Tuan said that Viet Nam needs to fully tap its policies on intellectual property and encourage businesses to pay more attention to the field.
Le Ngoc Lam, NOIP's deputy director, said IP rights had long been known as an important driving force for socio-economic development.
IP protection gives inventors opportunities to increase their income and provides good momentum to continue innovation.
Under the impact of the fourth industrial revolution, many countries have focused on development of science and technology and innovation, and Viet Nam is no exception.
IP rights will become a tool that determines the competitive strength of technology for all stakeholders, so every organisation and business should find ways to create, acquire and own intellectual property, he said.
With support from the World Intellectual Property Organization, the NOIP is developing a National Intellectual Property Strategy to submit to the Prime Minister for approval.
EU demand for small shrimp rises     
Shrimp exports to the European Union (EU) increased constantly in August and September, making it the biggest consumer of the Vietnamese product, according to the Vietnam Association of Seafood Exporters and Producers (Vasep).
Vasep has reported that shrimp exports to the market in June and July came to a standstill due to supply shortage and price hikes, while EU businesses reduced their shrimp imports. However, since August, exports to the EU have been restored with increased supply from domestic businesses.
The country's shrimp export revenue hit US$2.5 billion in the first nine months, up 21.9 per cent against the same period last year. Exports to the EU grew 32 per cent in this period.
Vasep said that to boost exports to the market, businesses should pay more attention to labels and the quality of products to build brand names and expand markets. They should make proper plans to improve their competitiveness against other exporters, such as India.
The EU tends to increase its shrimp imports in the remaining months of the year to serve cultural and food festivals, offering a chance for domestic businesses to spur exports.
Tran Van Pham, director of the Soc Trang Seafood Joint Stock Company, said an important factor was to provide clean raw materials to the export shrimp processing industry. This means that Viet Nam's shrimp industry must invest more in technology and the equipment for processing.
To form a large-scale production system, each enterprise must have a large area with synchronous investment at all stages, and then reduce the production costs to improve the quality of products for higher profits.
Ma Huy, deputy director of Ca Mau Agricultural Extension Centre, said the growth of shrimp exports to Europe promoted domestic shrimp consumption at high prices. The price was VND220,000 per kg (30 units of shrimp) and VND190,000 per kg (40 units).
Shrimp exporters like to buy shrimp that have 70 to 100 units per kg to meet the demands of European consumers. 
VinaCapital invests $11m into OCB     
The Viet Nam Opportunity Fund (VOF), managed by VinaCapital Group, invested US$11 million into the Orient Commercial Bank (OCB), owning nearly 5 per cent stake in the bank.
This investment is expected to help OCB diversify its services to targeted customer segments, including affluent individual clients and small- and medium-sized enterprises.
Andy Ho, chief investment officer of VincaCapital and managing director of the Viet Nam Opportunity Fund, told enternews.vn that this investment was a rare opportunity to own a meaningful stake in a bank that had high lending and earnings growth.
However, the details of the purchase price or the number of shares VOF has acquired from the deal have not been disclosed.
In August, VOF had also invested in Tasco Joint Stock Company and FPT Digital Retail Joint Stock Company, with $11 million being poured into each company.
Established in 1996, OCB currently ranks 17 out of 34 commercial banks in Viet Nam in terms of total assets. The bank has a compound annual growth rate (CAGR) of 23 per cent, and expects earnings growth of approximately 100 per cent and 30 per cent in 2017 and 2018, respectively.
The bank expects to list on the HCM Stock Exchange (HOSE) before the end of 2019. Late in June, OCB received approval from the central bank to increase its registered capital from VND4 trillion ($176 million) to nearly VND4.2 trillion via issuance of bonus shares.
VOF is an investment fund company founded by VinaCapital in 2003 with initial capital of $10 million. Now, this number has increased to more than $20 million. VOF's profitability in the years from 2010 until now reached 42 per cent, contrary to the market loss of 18 per cent.
This year, VOF implemented 25 private equity (PE) transactions, with a total investment of $476.3 million.
Since the beginning of the year, VinaCapital has divested capital in a number of real estate companies, in order to restructure investment categories to suit the new situation. 
VFM funds report solid results     
Vietfund Management said that the size of its ETF VFMVN30 has topped VND1 trillion (US$43.8 million) after jumping by 138 per cent this year.
It said the fund's return of 28 per cent is the highest even surpasses any other open-ended funds in Viet Nam.
ETF VFMVN30, a domestic exchange-traded fund incorporated in the country and launched in 2014, has attracted many foreign investors.
It aims to replicate the performance of the VN30 Index as closely as possible.
VFM also reported that its VF1, a balance open end fund, now has a total asset value of over VND787 billion ($34.5 million) and made a return of 21.55 per cent this year.
In the last five years, VF1 achieved average returns of 16.8 per cent a year, the company said.
VF4, another open end fund investing fully in blue-chip stocks, has total assets of VND511 billion ($22.4 million) value and a return of nearly 24 per cent after 9 months this year and 18 per cent in the last five years.
VFB, an open end fund investing in bonds, has assets of VND223 billion ($9.7 million) and reported returns of 13.4 per cent.
VFM, is the first domestic fund management company in Việt Nam, was founded in 2003. 
Vietnam consumes 120 tons of Canadian lobsters a year
Vietnam imported nearly 120 tons of lobster last year and 74 tons since early this year from Canada, said a representative from the Animal Health Department under the Ministry of Agriculture and Rural Development.
vietnam consumes 120 tons of canadian lobsters a year hinh 0 The country has imported fresh and frozen lobsters from Canada since 2014. Only products which meet requirements of quarantine and get import certificates can be sold on the market.
The fresh lobsters are checked and granted export quarantine certificates by the Canadian Food Inspection Agency before being shipped to Vietnam. Upon arrival, they are checked and kept in quarantine by Vietnam animal health agencies. The healthy shrimps will be certified and sold in the market.
According to the Department of Animal Health fresh lobster imports from Canada have increased from nearly 3 tons in 2014 to nearly 9 tons in 2015. Moreover in 2015, Vietnam imported more than 23 tons of frozen lobster from Canada.
Currently, Canada fresh lobsters are sold on the market at very cheap prices, equal to one-third of the prices of domestic products. Canadian lobsters are much favoured by Vietnamese customers thanks to their delicious taste and cheap prices.
LCD tax loophole found, with big losses
Local customs departments will have to tighten their inspection of LCD product codes to avoid tax losses, as electronics firms have recently been tagged with tax arrears of VND481.68 billion (US$21.89 million) due to incorrect declarations of tax codes.
Phan Minh Le, deputy director of the Ho Chi Minh City Customs Department, noted in a recent report to Vietnam Customs, "After post-clearance checks, firms admitted that the adjustment of the HS code of LCD products is right." An HS code classifies a traded product according to an internationally-standardised system.
Under the intended tariff rate, firms would have had to pay a 3 per cent import tax instead of 0%.
According to the report, firms imported these LCD-coded  products valued at VND16,056 billion (US$729.8 million).
Panasonic AVC Vietnam is reported to have 891 customs declaration numbers that snuck through with a 0% tax, valued at nearly VND1.956 trillion (US$88.9 million) for their imported products.
LCD stands for liquid crystal display – a flat-panel display or other electronically-modulated optical device that uses the light-modulating properties of liquid crystals. 
LCDs are used in a wide range of applications including computer monitors, televisions, instrument panels, aircraft cockpit displays, and indoor and outdoor signage.
The misattributions were discovered in a review of information on the customs data system. HS codes that should have fallen under LCD product numbers were instead attributed to the categories of TV panels, LCD panels for producing LED screens, backlighting, and liquid crystal display – all of which have import tax rates of 0%.
According to the Ho Chi Minh City Customs Department, citing a guideline by the General Department of Vietnam Customs, some of these product types are listed in a 3% tax category.
However, firms complained that the guideline had only been circulated internally within customs agencies and not made known to the public.
In 2016, the Ministry of Finance issued a judgement saying that Panasonic's LCD backlighting belongs to HS code 8529.90.91, and import taxes must be imposed at a 3% rate.
The Ho Chi Minh City Customs Department said, "The tax arrears are large VND481.68 billion (US$21.89 million), so we must consider the appropriate means of collection."
According to its website, Panasonic AVC Networks Vietnam Co., Ltd. was founded in 1996 as a joint venture. As from August 1 2014, the company was transformed to a 100% foreign invested company. 
The company manufactures and sells a wide range of televisions and other audio-visual devices with premium Japanese quality and technology.
Panasonic AVC Networks Vietnam Co., Ltd. is one of six Panasonic companies operating in Vietnam.
Paper imports see decline for four consecutive months
Paper imports in September dropped 8.9% in volume to 145,700 tons and 5% in value to US$129.1 million compared to August. This is the fourth consecutive month that paper imports saw a decline.
According to the General Department of Vietnam Customs, Vietnam imported 1.4 million tons of paper worth US$1.3 billion in the first nine months of this year, a year on-year rise of 5.6% and 11.14%, respectively. The average price was US$834.9 per ton, up 5.2% against the same period last year.
China remained top exporter, accounting for 21.4% of total paper imports by Vietnam with 312,700 tons worth US$238.9 million, trailed by Taiwan (China) with 205,600 tons valued at US$117.7 million. Vietnam also imported paper from Indonesia, Japan, the Republic of Korea and Thailand.
Generally speaking, paper imports saw a growth in 72.2% of markets. Particularly, imports from the US rose 2.6 times in volume and 2.1 times in value to 21,600 tons and US$17.6 million, respectively.
Operator to sell 5-6% of Vietnam's sole refinery
Binh Son Refining and Petrochemical Co. Ltd (BSR), the operator of Dung Quat Oil Refinery, plans to put a proportion of its shares in the facility for sale in an IPO to be announced later this year.
Situated in the central province of Quang Ngai, Dung Quat, the only functioning oil refinery in Vietnam, is valued at US$3.2 billion.
Following a recent meeting with Deputy Prime Minister Trinh Dinh Dung, BSR is currently inviting investors to purchase five to six percent of the facility during an upcoming initial public offering, set to go ahead in the last quarter of this year, according to company leaders.
Vietnam's largest fuel wholesaler Petrolimex revealed in August that it planned to become a strategic shareholder of Dung Quat.
Developed by oil and gas giant PetroVietnam, Dung Quat is operating well, even exceeding its design production capacity by six to eight percent, said BSR general manager Tran Ngoc Nguyen.
In the first nine months of this year, the facility churned out 4.4 million metric tons of products, 4.3 million tons of which have been consumed, with revenue of VND55 trillion (US$2.42 billion).
In doing so, the refinery has contributed more than VND6.5 trillion (US$286.34 million) to the state budget, already meeting 91% of its full-year target.
Dung Quat boasts a return on equity ratio of 16.09%, and a return on sales of 9.94%.
BSR is also undertaking a project to expand the facility, expected to be completed by March 2022.
Association enhances Vietnam-Japan economic links
The Hokuriku-Vietnam association of investment promotion businesses was set up on October 20 in Kanagawa City, Japan, aiming to cultivate investment opportunities for businesses and develop economic ties between the two countries through human resources and economic exchanges.
Members of the association include representatives from regional Japan External Trade Organization (JETRO) offices, the Hokuriku Economic Federation, Kanagawa University, some regional parliamentarians serving as stint as advisers, and Japanese businesses which are operating or keen to invest in Vietnam.
President of the Mitani Corporation is serving as the President of the Association, and Tran Duc Binh, Vietnamese Consult General to Osaka is an honorable member and adviser.
To achieve its goals, the Association will carry out a series of programs designed to encourage and support Kokuriku businesses investing and operating in Vietnam. The programs will regulate and receive economic and trade exchanges, assist Vietnam's human resource training, and recruit Vietnamese students and trainees.
In the immediate future , a business delegation from the Association will make a fact-finding tour of Vietnam to seek investment opportunities in mid-2018.
Hokuriku region comprises three prefectures of Fukui, Ishikawa, and Toyama. It is home to many leading technological, mechanical, manufacturing, garment, IT, and agricultural processing and production businesses, alongside some big universities and research institutes.
Around 72 businesses from Hokuriku are operating in Vietnam at present.
At the event, the Association held a Vietnam-Japan economic exchange conference with the participation of Vietnamese officials who are trainees of a leadership training program in Japan. Also in attendance were more than 100 Japanese businesses in banking, agriculture, and manufacturing, and representatives from research institutes and universities in Hokuriku.
HCM City calls for investment in metro projects
Ho Chi Minh City is seeking financial backing for nine major projects, mainly metro projects, and four key industries to lay the foundations for socio-economic development in the future, said Le Thanh Liem, vice chairman of the municipal People's Committee.
Metro projects requiring investment include Metro Line 3a from Ben Thanh to Tan Kien Station stretching 19.8km with a total investment of US$2,979 million, Metro Line 3b from Cong Hoa intersection to Hiep Binh Phuc (12km) with an estimated investment of US$1,863 million, Metro Line 4 from Thanh Xuan to Hiep Phuoc Urban Area (36km) with investment of US$3,484 million, Metro Line 4b from Gia Dinh Park to Lang Cha Ca (5.2km) US$1,035 million, Metro Line 5 (second phase) from Ba Hien intersection to Can Giuoc Moi Station (14.56km) US$2,466 million, and Metro Line 3 from Phan Van Tri intersection to Tan Chanh Hiep Station (16.5km) US$363 million.
The city is also encouraging businesses to invest in a hi-tech agricultural park on an area of 18.3ha with a cost of US$5.4 million situated in Phuoc Vinh An village, Cu Chi district, the Rach Chiec National Sports Complex on 180ha in District 2 looking for an investment of US$950 million, and a hotel at Thu Thiem New Urban Area in District 2 on 6.8ha seeking US$123.6 million.