A year after a toxic spill from the plant caused the country's worst environmental disaster so far, the giant Formosa steel and port complex project, the largest of its kind in Vietnam, is pressing on, expecting to produce about 1.5 million tonnes of steel between now and the end of the year, amid concerns about affecting the domestic market.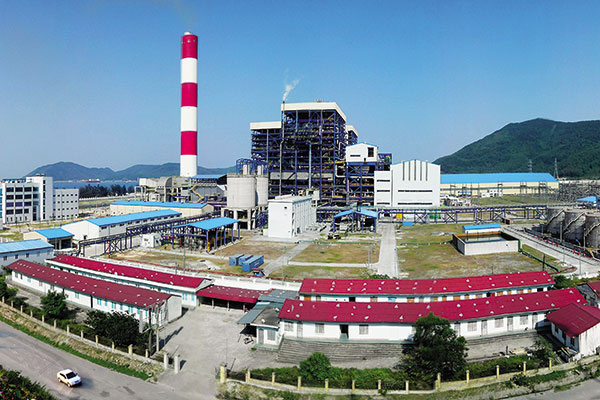 Production at Formosa's Ha Tinh steel plant is growing strongly following 2016's toxic waste spill
According to the latest figures from the General Statistics Office (GSO), the domestic steel production increased by 21.4 per cent on-year, including the contributions from Formosa Plastics Group's steel plant in the central province of Ha Tinh's Vung Ang Economic Zone, with a 2017 target of producing 1.5 million tonnes of raw steel and earning revenue of VND16.85 trillion ($765.9 million).
Pham Chi Cuong, former chairman of the Vietnam Steel Association, told VIR that Vietnam still imports about $5 billion worth of steel products every year, because domestic producers are unable to produce them yet. The Formosa Ha Tinh steel plant is slated to produce high-grade steel in the future, of the kind that Vietnam currently has to import.
"Under the plan, Formosa will export most of its products to bring in foreign currency to import ores. However, the investor will sell some of the high-grade steel it produces in Vietnam so the country can cut down on imports. If the firm sells its products in Vietnam, we can also collect value-added tax, and this should be encouraged, especially now that the firm is enjoying corporate income tax exemptions," Cuong said.
Formosa, in a document previously sent to VIR, also confirmed that it would increase its total annual production from 7.5 million tonnes of steel to 22.5 million tonnes, putting it on the map as one the world's largest integrated steelworks.
The group rejected concerns that its high production output may cause chaos in the steel market by creating a domestic oversupply as the project churns out products.
According to a report published on Formosa's website, Southeast Asia has become the fastest-growing region in iron and steel consumption in the world and will be the target market of the group in the first phase. The report states that countries in Southeast Asia are seeing significant developments in industrialisation and urbanisation that increase the demand for iron and steel products.
Further, the report says Vietnam currently has no large-scale blast furnace and raw steel manufacturing capability that can meet the market's demand, which has led to the dependence of local steel companies on imported materials.
According to VPBank Securities, Formosa should not be considered a threat to the domestic market in the short and medium term. "Aside from imported steel, another possible concern is the Formosa steel plant in Ha Tinh with its large production scale and modern basic oxygen furnace (BOF) technology. However, we believe that Formosa is not really a threat in the short term. Formosa plans to focus its first phase on producing input for steel production and its targets are Malaysia and Thailand," it said.
The securities firm also pointed out that, in the medium term, the risk that Formosa might be unable to sell its product overseas and revert back to Vietnam is not as serious as expected by critics. In phase one, Formosa would not be directly competing with domestic producers in those countries. As Southeast Asia does not have many flat steel producers, the import proportion for this product is up to 92 per cent.
Also, the favourable geographic location of Vung Ang Port allows Formosa to save considerable logistical costs in shipping to Malaysia and Thailand, compared with competitors from Japan and China. Formosa is also enjoying an export tax rate of 0 per cent according to a commitment by Vietnam, which improves its competitive position.
The Ha Tinh unit of Formosa was licensed in 2008 with the registered capital of $2.7 billion. The company asked to raise its capital to $7.8 billion in 2012, and $10.5 billion in the latest adjustment in June 2015. It comprises six blast furnaces, a 32-berth seaport, and a 2,150-megawatt thermal power plant.
Following the 2016 environmental disaster, Formosa pledged an investment of $1 billion in two stages to improve environmental safety and increase capacity.
The group said it is still seeking new partners for the second phase of the project and has not yet decided on any. The steel factory is being built in an area which takes full advantage of local tax policies and preferences in tariffs with countries belonging to the ASEAN Free Trade Area.
VIR