Rong Viet Securities' 9M pre-tax profit up 86.3%
The Rong Viet Securities Corporation has released its business results for the first nine months of the year, revealing pre-tax profit of over VND100 billion ($4.4 million), up 86.33 per cent year-on-year.
Net revenue in the first nine months increased 47.16 per cent year-on-year, of which brokerage revenue increased by more than 75.3 per cent, securities underwriting 94.13 per cent, self-trading 28.73 per cent, and margin trading 50.03 per cent.
In the third quarter, in addition to upgrading its infrastructure, Rong Viet also continued to improve its online services with many integrated features to provide convenience and cost savings for investors.
In addition to raising capital, Rong Viet will continue to optimize its service system, upgrade infrastructure and technology, and improve its human resources to expand its brokerage market share, which represent its development orientation.
Rong Viet is one of the leading securities firms in Vietnam, operating in all securities-related businesses: brokerage, investment and financial advisory, underwriting, securities deposit, and propriety trading.
The CEO of the KIDO Group Corporation (KDC), Mr. Tran Le Nguyen, is Chairman of the Board at Rong Viet. He and his brother are founders of the food company, KIDO Corporation, which was formerly known as the Kinh Do Group.
Rong Viet officially transferred from the Hanoi Stock Exchange (HNX) to the Ho Chi Minh Stock Exchange (HSX) on July 19.
WB retains 6.3% growth forecast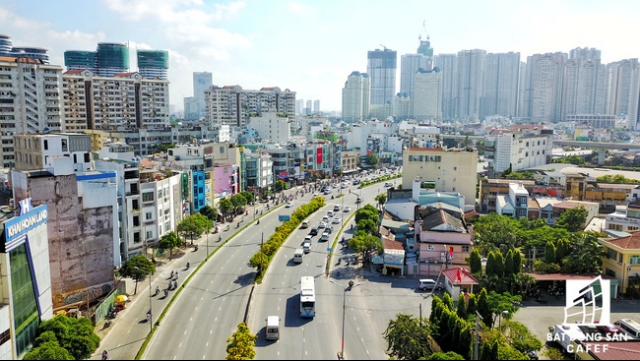 Vietnam's economy is projected to grow at around 6.3 per cent this year thanks to strong export-led manufacturing sectors and sharply increasing domestic demand, according to the latest estimates from the World Bank (WB).
The 6.3 per cent forecast was previously made by the WB. 
Macroeconomic stability remains, it said, but the delay in fiscal consolidation and rapid growth of credit can increase long-term risk. Speeding up the process of economic restructuring will help improve growth potential.
In terms of external factors, its strong economic integration into foreign trade also makes Vietnam vulnerable to the current global economic slowdown.
Despite slight declines, especially in the first quarter of 2017, Vietnam's economy continued to show solid growth momentum. GDP in the first six months was estimated at 5.7 per cent year-on-year.
Mining output was down 8.2 per cent, mainly due to the fact that Vietnam's oil fields are experiencing declining natural production and the mining sector is becoming more complex.
Conversely, domestic demand and the manufacturing and processing industries grew well. The services sector rose 6.9 per cent due to a sharp increase in retail sales from higher domestic consumption.
Vietnam's medium-term economic outlook remain positive, the bank confirmed, with 6.3 per cent GDP coming from domestic demand, agricultural production, the manufacturing sector, and recovery in external demand.
However, the decline in the mining sector - especially crude oil extraction - has had a negative impact on overall growth. Inflationary pressure is moderate due to stable core inflation and adjustments to prices of goods and services being managed by the State.
Domestic and external risks require Vietnam continuously adopt prudent macroeconomic measures. To sustain growth, macroeconomic stability and renewable policy buffering should be considered top priorities.
The WB forecasts that the long-term challenge for Vietnam is to maintain high growth rates coupled with sustainable poverty reduction. Continuing to accelerate economic restructuring (especially SOE reform), improving the business environment, and effectively operating the market for inputs, such as land and capital, will help remove the major barriers to improving efficiency and increasing productivity.
Moody's: Vietnam most exposed to potential Korean conflict
Moody's Investors Service has said that uncertainty over the potential for military conflict on the Korean peninsula is rising with the increasingly strident rhetoric. A conflict would have a high credit impact on South Korea, and Vietnam and Japan would the most exposed of other countries.
Foreign direct investment (FDI) has been essential to Vietnam's move up the value chain and its strong growth, and around 25 per cent of FDI inflows into Vietnam come from South Korea. A drying-up of capital from the country could therefore weigh significantly on Vietnam's economy. Combined with lower exports to the country and globally, diminished FDI inflows would impinge on Vietnam's balance of payments.
Vietnam has the largest proportion of non-commodity exports to South Korea globally, amounting to close to 6 per cent of its GDP last year. Electrical machinery and equipment parts make up more than one-third of its exports to the country, followed by apparel and clothing accessories, at almost 14 per cent.
In a conflict, for every 10 per cent fall in South Korea's GDP, Moody's estimates that Vietnam's GDP would decline by around 0.7 per cent to 1.0 per cent. Two factors would add to the economic impact of a Korean conflict on Vietnam. First, Vietnam's exposure to some of the other countries that would likely be involved in a conflict and incur an economic loss is also large. Exports to the US are worth around 19 per cent of Vietnam's GDP, to China around 11 per cent, and to Japan around 7 per cent. Second, weaker exports would weigh on investment and consumption.
Given the size of the country's exports to and imports of intermediate goods from South Korea, Vietnam's economy would be vulnerable to any conflict. Total government debt was 52.6 per cent of GDP in 2016, and public debt, which includes debt guaranteed by the government, was 63.7 per cent, approaching the government's own 65 per cent limit. Moody's believes Vietnam's policymaking institutions would likely face significant challenges in defining and implementing a rapid yet effective response, and the government may not be able to buffer the economic shock without a material weakening of fiscal strength.
It also said that Vietnam would be the most vulnerable to any disruption in global supply chains caused by a cessation or weakening of production in South Korea. Around 20 per cent of its intermediate goods imports are from the country, implying a significantly negative second-round effect on trade and domestic production in the event of prolonged disruption to South Korean supplies.
IT products and machinery made up the majority of goods imported from South Korea in the first half of 2017, according to the General Department of Vietnam Customs. Overall, a conflict in Korea would materially and potentially durably undermine Vietnam's GDP growth, the strength and stability of which has been a significant support to credit quality.
Moody's assessment of Vietnam's fiscal strength at "Moderate (-)" highlights the government's limited scope to ease policy to weather the economic shock related to a Korea conflict and mitigate its credit-negative implications. Absent a conflict, however, Moody's assessment is that external vulnerability risks are very low for Vietnam. Only a very significant shift in trade and capital flows would raise external vulnerability materially.
Song Da Corporation withdraws 30 per cent offering to strategic investors
Song Da Corporation will put 200 million shares, equaling 48.82 per cent of its chartered capital, up for sale at its initial public offering (IPO) instead of the 18.82 per cent it previously planned, while simultaneously withdrawing the plan of offering a 30 per cent stake to strategic investors.
The corporation is following directions issued by the prime minister (PM) about the adjustment of the corporation's restructuring plan, according to information published on the Government Portal. The reason for the adjustment has yet to be disclosed.
Earlier in June 2017, the PM approved the equitisation plan of Song Da Corporation, which has a chartered capital of VND4.5 trillion ($197.4 million), equaling 450 million shares.
According to the approved plan, Song Da Corporation will offer 135 million shares, equalling 30 per cent of its chartered capital, to strategic investors, simultaneously putting 84.76 million shares (18.82 per cent) up at its IPO and sell 822,000 shares (0.18 per cent) to its employees.
After equitisation, the state will still hold 51 per cent of the chartered capital, equalling 229.5 million shares by 2019, and then the state holdings in the corporation will decrease to under 50 per cent by 2020.
Along with the equitisation plan, Song Da Corporation plans to divest its holdings in numerous hydro power plants.
Earlier on September 18, the corporation completed the divestment of its entire 15.38 million share holdings in Huong Son Hydropower JSC and earned VND200 billion ($8.77 million). Notably, three investors won in the auction, buying in at VND13,500 ($0.57) per share, VND13,819 ($0.61), and VND15,300 ($0.67).
Furthermore, the corporation is waiting for directions from the Ministry of Construction for its divestment plan from Song Da Urban and Industrial Zones Investment Development JSC (Sudico). The divestment is expected to be conducted after the corporation's equitisation.
According to the corporation's financial report in 2016, the corporation earned VND9.97 trillion ($437.4 million) in consolidated net revenue. As of December 2016, Song Da Corporation had a total asset value of VND31.9 trillion ($1.39 billion), with an equity of VND7.83 trillion ($343.5 million).
It had to bear a total debt of VND24.1 trillion ($1.06 billion), VND17.7 trillion ($776.5 million) of which is short-term debt.
Established in 1961, Song Da Corporation specialises in developing thermal power plants, roads, industrial factories, and real estate projects, as well as manufacturing construction materials.
Affordable apartment project for workers planned
Workers at industrial zones will be able to own a 45-square-metre apartment at the price of VND270m (USD11,800), according to a non-profit project by the Vietnam Confederation of Labour.
The country's trade union organisation has proposed to build affordable apartments in eight provinces including Quang Nam, Ha Giang, Ha Nam, Tien Giang, Tra Vinh, Bac Ninh, Hung Yen and Phu Tho.
Three projects in Ha Nam, Quang Nam and Tien Giang will be started in November. The confederation has negotiated with suppliers to acquire the materials at lowest prices possible. A 31-square-metre apartment will be sold at VND5m (USD220) per square metre and VND6m per square metre for the 45-square-metre apartment. Workers can take a 10 to 15-year mortgage.
Phan Van Anh, head of the financial department of the Vietnam Confederation of Labour, said they would work with the banks and suggested the prime minister letting workers benefit from lower interest mortgages. They hoped the annual interest rate will be as low as 5% but admitted that it would be difficult.
The confederation will find the best contractors for the projects to ensure high-quality buildings for the labourers. Before the constructions are started, they will survey demand and collect deposits to avoid losses.
Bui Van Cuong, head of Vietnam Confederation of Labour, said current industrial and processing zones only met 2-10% of the demands on private houses, nurseries, legal assistance and other needs.
10,000 apartments are expected to be completed by 2018 and about 50,000 apartments can be completed by 2020.
SHB wins international award for excellent payment service
The Saigon-Hanoi Commercial Joint Stock Bank (SHB) has received the Straight Through Processing (STP) Award 2016 from the Bank of New York Mellon (BNY Mellon) for the seventh time.
The STP Award is organised annually to honour banks with international payment services higher than 95 percent, based on STP standards.
Arnon Goldstein, Managing Director and Head of Sales & Relationship Management, Treasury Services, for Asia Pacific at BNY Mellon, said the US bank highly values the capacity of the SHB and hopes to continue presenting the STP award to the bank in the coming years.
BNY Mellon is the 10th biggest bank in the US and the 73rd in the world with a total asset of 333 billion USD.
Apart from STP award, SHB has won other international awards such as "Best Internet Bank", "Best Deposit Service" and "Best SME Bank" in Vietnam in 2016.-
Hoa Binh - Son La Road to become expressway
The Son La Provincial People's Committee has recently released Official Letter No. 1313 from the Prime Minister on the addition of the Hoa Binh - Son La Road to Vietnam's expressway development plan to 2020 and vision towards 2030.
The Hoa Binh - Son La Expressway will have a total length of 189.5 km and total investment of about VND50.27 trillion ($2.21 billion) in the public-private partnership (PPP) form.
It is expected to shorten the time to travel from northern Son La province to Hanoi to two and a half hours from the current six hours.
The investment process is divided into two phases. The first is completing the Hoa Binh - Moc Chau section before 2020, while the second is the Moc Chau - Son La section, on which construction is expected to begin after 2020.
The provincial people's committees of Hoa Binh and Son La have a written agreement on the direction, scale, and technical standards of the expressway.
It will connect Son La province's external transport network with Hoa Binh province and Hanoi, creating an expressway axis linking the northwest region with the northern key economic region and connecting to the northeastern border crossing and Lach Huyen international seaport.
The expressway will contribute to the socioeconomic development of localities in Hoa Binh and Son La provinces, thus facilitating economic development in the northern mountainous region.
Prime Minister Nguyen Xuan Phuc also recently approved a plan to build the first phase of the North-South Expressway, which is 684 km in length, before 2022, according to the Office of the Government.
The Prime Minister has agreed with Plan No. 1 from the Minister of Transport, which will build 684 km of the 1,372-km expressway linking Hanoi and Ho Chi Minh City through 20 cities and provinces.
The first phase has total investment capital of VND140 trillion ($6.16 billion), with State budget funding of VND55 trillion ($2.42 billion) for site clearance and resettlement and the remainder being private capital.
Techfest Vietnam 2017 to promote start-ups
The Techfest Vietnam 2017 is scheduled to take place in Hanoi in mid-November to promote start-up businesses.
The information was announced by Deputy Minister of Science and Technology Pham Cong Tac at a press conference in the capital on October 5.
He said this year's festival will be held at a larger scale than the previous year and designed into start-up villages in agriculture, healthcare, new technologies and investment links.
The event also looks to promote the start-up ecosystem in Vietnam and link domestic and international start-ups via luring investment for start-up firms, providing policy consultancy on innovation, honouring start-ups and organisations for active contributions to the start-up community.
Director of the Ministry of Science and Technology's Department of Market Development and Science and Technology Enterprise Pham Hong Quat said the Techfest 2017 expects to highlight Vietnam as a potential destination for start-up development.
It also aims to connect nationwide innovation systems from cities, provinces, ministries, departments and associations to create a start-up ecosystem linking with the region and beyond, he added.
The 2016 Techfest attracted nearly 170 investors and more than 3,000 visitors.
With young population, Vietnam is working towards becoming a start-up nation in the Asia-Pacific Economic Cooperation (APEC). The Government targets to have one million effective enterprises by 2020.
Timber exports set to grow to US$8 billion this year
Wood exports may reach US$8 billion this year, said Nguyen Ton Quyen, General Secretary of Vietnam Timber and Forest Products Association (Vietfores) at a seminar on wood imports and exports today (October 5) in Hanoi.
Mr Quyen reported that exports of wood and timber products are estimated at US$5.51 billion during the first nine months of this year, up 10.9% against the same period last year. If such trade patterns continue, the target for US$8 billion is likely to be achieved.
The US, China and Japan were the three main consumers of Vietnam wood and timber products, making up 70.3% of total export value during the first eight months of this year.
Volkswagen to roll out nine models at Vietnam Motor Show
Volkswagen, a German multinational automotive manufacturing company, plans to introduce nine automobile models from middle-class to high-end designs at the Vietnam International Motor Show 2017 to be held in Ho Chi Minh City from October 25-29.
The models include Jetta Sedan, Sharan Multi-Purpose Vehicle (MPV), Scirocco R and luxurious Tourareg.
Uwe Fabian, Volkswagen Sales Executive in Asia, said that along with the EU, Asia is a key market of the German automobile giant and as Vietnam is a potential market with rapid growth, Volkswagen penetrated into the market ten years ago.
Volkswagen Vietnam will open seven more agents in Hanoi, Hai Phong, Da Nang, Ho Chi Minh City and Binh Duong, increasing the total number in Vietnam to 12 to meet increasing purchasing and maintenance demands of local customers.
In the lead up to the motor show, Volkswagen is carrying out a special promotion programme. Accordingly, customers who buy and receive cars in October will be presented with floor mats, automotive heat isulation padding, one-year insurance or three-year warranty, depending on different models.
Pinaco plans strategic partnership with Furukawa Battery     
Dry Cell and Storage Battery JSC (Pinaco) is seeking shareholders' approval to choose Japan's Furukawa Battery Co Ltd as its strategic investor.
After becoming Pinaco's strategic partner, Furukawa Battery will provide technical support and assistance in sales, while Pinaco will produce products as required by its Japanese partner.
The two sides will foster cooperation through capital contributions by Furukawa Battery in Pinaco. The Japanese firm is entitled to buy additional shares if Pinaco conducts additional share issues and has the right to nominate a member to Pinaco's management board.
The agreement has a five-year term from the effective date, expected to be inked in the last quarter of this year. The two companies will sign a strategic partnership contract and technology transfer contract by early 2018.
Furukawa Battery became the second-largest stakeholder in Pinaco after the purchase of 4.9 million shares, an equivalent of 10.54 per cent of Pinaco's capital, in October 2016.
Viet Nam National Chemical Group (Vinachem) is still the biggest shareholder with a 51 per cent stake.
Pinaco is trading shares on the HCM Stock Exchange with a value around VND53,000 (US$2.33) a share.
TTF completes subsidiary divestment     
Truong Thanh Furniture Corporation (TTF) announced that it has completed divestment from its subsidiary company, Truong Thanh Wood Industry JSC (TTI).
According to a filing to the HCM Stock Exchange on Tuesday, Truong Thanh Furniture sold its entire holding of nearly 1.26 million shares, an equivalent of 68.52 per cent of TTI's charter capital. The identity of the buyer has not been disclosed.
The divestment is part of the company's streamlining plan with the aim of downsizing its subsidiary and affiliate companies. According to the company's second-quarter report, it has 12 subsidiaries with ownership of over 50 per cent in each company and two indirect subsidiary firms.
Late in September, the State Securities Commission approved the company's plan for a private placement of 100 million shares at the price of VND10,000 a share. After the issue, expected this month, its charter capital will reach nearly VND2.45 trillion.
As of the end of June, Truong Thanh Furniture reported cumulative losses of over VND1.4 trillion.                          
PV Power increases shares sold to public     
PetroVietnam Power Corporation (PV Power) will sell 20 per cent of its shares at its initial public offering (IPO) in late November or early December, Vietnam News Agency reported on Wednesday.
PV Power General Director Nguyen Xuan Hoa said the proportion of shares sold to the public during the IPO will be 20 per cent, instead of 4-5 per cent as previously announced.
This increase in the number of shares is because many investors are interested in energy stocks and it is also in line with the stance of the State steering committee on corporate equitisation.
Under the PV Power's equitisation plan submitted to the Government on August 15, PV Power's business operation is not listed in the industries of which the State must have controlling stake. Thus, from now until 2018, the State will reduce its ownership from 100 per cent to 51 per cent.
Specifically, 28.882 per cent of the shares will be sold to strategic investors, 20 per cent will be publicly traded through the IPO and 0.118 per cent will be issued to employees.
According to Hoa, if PV Power's equitisation plan is approved by the Prime Minister in October, PV Power will quickly launch an IPO in late November or early December. The sale of PV Power shares to strategic investors will also be made following the IPO's success.
Hoa added that PV Power held a roadshow to introduce the company's potential to investors ahead of the IPO, which included the participation of many domestic and foreign financial institutions and funds such as Dragon Capital, Standard Chartered, VietFund AM and Mirae Assets Global Investments, as well as Duxton, Phatra Capital and City Pacific.
PV Power is the second-largest electricity producer in Viet Nam after Electricity of Vietnam. PV Power is managing plants with total capacity of 4,208MW. Last year, the company's plants generated 21 billion kWh of electricity output.
Strategic investors hold kedy to IDICO's future     
Vietnam Urban and Industrial Zone Development Investment Corporation (IDICO) sold its entire offering of more than 55.3 million shares in an initial public offering at HCM Stock Exchange on Thursday.
IDICO auctioned 55.3 million shares, equivalent to 18.44 per cent of its charter capital, at the initial price of VND18,000 (US$0.79) per share. A total of 656 investors participated in the auction. Total bidding amounted was 269.3 million shares, five times higher than the total offering.
All the shares were sold at an average of VND23,940 per share.
Foreign investors purchased 41.35 million, equal to 75 per cent of total shares.
IDICO has charter capital of VND3 trillion ($132.2 million), equivalent to 300 million shares. Under the equitisation plan, the State will retain a 36 per cent stake in IDICO while the amount sold to the public amounted to 55.3 million shares, or 18.44 per cent of its capital.
Another 135 million shares, or a 45 per cent stake, will be offered to strategic investors.
The Government plans to divest entirely from IDICO by the end of 2018.
In the lead-up to the sale, IDICO CEO Nguyen Van Dat said 12 investors had expressed interest in becoming strategic partners. Kinh Bac City Development Share Holding Corporation, Bitexco Group and SSG Corporation have submitted documents and made deposits.
IDICO's representative said all three companies could become strategic partners if total bidding was lower than a 45 per cent stake. If the total bidding is higher than 45 per cent, the company will organise an auction with the initial price being set higher than the average winning price in the IPO.
The most important criterion for selecting strategic investors is that investors must have experience in at least one of the three core business lines of IDICO, including construction of technical infrastructure in industrial zones and transport; electricity production and trading; and construction and development of urban and residential areas.
Prospective investors must have total assets of at least VND2.5 trillion and owner's equity of at least VND1.5 trillion. They must have enough financial capacity to buy at least 15 per cent of IDICO's charter capital.
IDICO's representative said the company's next development strategy would depend much on its strategic partners. 
HDBank opens branch in south central province     
The HCM City Development Joint Stock Commercial Bank (HDBank) opened a new branch in Tuy Hoa in the south-central province of Phu Yen on September 29, expanding its network to 234 branches.
On the occasion the bank donated VND80 million (US$3,500) for building houses for two poor local families.
HDBank is investing heavily in technology to improve its service and increase convenience and safety for customers.
One of the technologies it is adopting is fingerprint authentication for cash withdrawal and money transfer at the bank to eliminate the risk of forged signatures and fake IDs.
HDBank is one of the largest lenders in the country with total assets of more than VND152 trillion (US$6.6 billion). 
UOB launches Business Banking service for SMEs     
Singapore's United Overseas Bank (UOB) has launched a Business Banking service dedicated to help small businesses in Viet Nam grow their business.
The move followed the recent State Bank of Viet Nam's licensing of UOB as a foreign-owned subsidiary bank at the end of last month.
Lawrence Loh, UOB's head of group business banking, said the bank was committed to supporting the growth of Vietnamese small- and medium-sized enterprises (SMEs), which have a major role to play in the country's continued economic development.
"SMEs are the backbone of economies in Asia, and account for 97 per cent of Vietnamese companies," Loh said. "They are essential to the health of the economy through the goods and services they provide and the jobs they create. Over the last 80 years, UOB has gained first-hand understanding of what it takes to help small businesses prosper and to grow. We have designed our business banking services specifically to meet the needs of small businesses, to enable them to seize business opportunities such as exporting their products and services overseas."
"To make it easier for small businesses to apply for the services they need, we are also introducing the first in-market digital solutions," he said. "For example, companies can easily submit their account application through UOB Viet Nam's website or the bank's mobile app for businesses, UOB Business, without needing to visit the UOB branch."
"UOB will then process the application and, if approved, the business can use their account or receive in-principle approval for their loan applications in just one business day," Loh added.
To help small business owners manage their business more effectively, UOB has put together a range of financial solutions to meet their unique needs.
The solutions includes transaction accounts to manage day-to-day expenses and operations, small business loans to finance the growth of the business and extend cash flows, and trade financing solutions to manage import and export supply chain payments.
Harry Loh, Viet Nam country manager of UOB HCM City Branch, said UOB would organise knowledge-sharing seminars in the city, through which small business owners can learn from their peers and adapt the experience to finance the growth of their business more effectively.
The seminars will also offer insight into the ways in which they can use digital solutions to take advantage of export opportunities, he said.
"Running an SME is demanding and often leaves business owners with little time to identify new business opportunities," he said. "Through the seminars, we hope that SMEs in Viet Nam will be able to learn from the experiences of others and use the insights to optimize the output of their business strategy and leapfrog to the next stage of growth." 
Reference exchange rate up 2 VND
The daily reference exchange rate for VND/USD was set at 22,470 VND per USD on October 6, up 2 VND from the previous day.
With the current trading band of /-3 percent, the ceiling rate applied to commercial banks during the day is 23,144 VND and the floor rate 21,796 VND.
Major commercial banks continued making changes to their rates, with Vietcombank and Vietinbank increasing their rates from October 5.
Vietcombank raised its buying rate by 25 VND to 22,715 VND, and its selling rate by 35 VND to 22,695 VND from a day ago.
Vietinbank listed its buying rate at 22,695 VND and selling rate 22,765 VND per USD, both up 5 VND.
Meanwhile, BIDV set its selling rate at 22,690 VND and its buying rate at 22,760 VND, both down 5 VND from October 5.
Vietnam's shares fall on intraday profit-taking
Shares retreated on the Ho Chi Minh Stock Exchange on October 5 as large-cap stocks were brought down by late profit taking, signaling poor investor sentiment.
The benchmark VN-Index was down 0.05 percent to close at 805.23 points as investors locked in their stock portfolios after the index reached a high of 810.54 points during the day.
The benchmark index added nearly 1 percent on October 4 to recover from its previous three-day decline of 0.84 percent.
The market breadth was negative with 141 losing stocks, 128 gaining ones and 53 stocks ending unchanged.
Pressure from investors' profit-taking pushed market trading liquidity up from October 4 by a quarter in volume and 36.7 percent in value to more than 148.4 million shares and 3.38 trillion VND (150.2 million USD).
Large-cap stocks underperformed with 17 of the top 30 companies by market capitalisation and trading liquidity in the VN30 basket declining.
The VN30 Index, which tracks the performance of the top 30 listed companies, rose 0.21 percent to 797.42 points, narrowing its gain from the intraday high of 801.36 points.
PetroVietnam Gas (GAS), steel producers Hoa Phat Group (HPG) and Hoa Sen Group (HSG), logistics firm Gemadept (GMD), and property developer Kinh Bac City Development Holding (KBC) were among the worst decliners.
GAS closed down 2.2 percent after growing as much as 0.3 percent, HPG fell 2.1 percent and hitting its highest intra-session growth rate of 0.6 percent.
Other stocks such as HSG, GMD and KBC performed in a similar manner, ending the day down between 1.1 percent and 1.8 percent.
Bank stocks on the southern bourse returned to negative territory after a positive session that pulled the market up on October 4.
According to analysts at BIDV Securities Co (BSC), the benchmark VN-Index stepped back from a strong gain as investors looked for profits after local stocks performed quite well in the previous session.
"The level of 810 points will remain a tough short-term challenge for the VN-Index," the brokerage said in its daily report, adding that the benchmark could go down further to test the supportive level of 800 points.
On the Hanoi Stock Exchange, the HNX-Index fell 0.44 percent to end at 106.96 points, reversing from its 0.8 percent gain on October 4. Nearly 47.3 million shares were traded on the northern market, worth more than 557 billion VND.
More people choose Vietnamese goods
More than 300 booths from 200 domestic names received a warm response from consumers during the 'Vietnamese give priority to Vietnamese goods' trade fair held recently in Hanoi.
"The designs and quality of Vietnamese goods have improved, many products have high quality, especially agricultural products which are well-known internationally," said Hoang Quang Huy, a visitor to the trade fair.
Favourable merchandises include apparel, home appliances and food stuffs. According to enterprises, the three key factors consumers consider when purchasing an item include design, quality and price.
"There are plenty of Chinese products entering Vietnam with competitive prices and good designs," Phung Van Binh from Hanoi Rubber Joint Stock Company said. "However, our company has promoted its brand through communications channels and trade fairs such as the 'Vietnamese give priority to Vietnamese goods' campaign in every location," he added.
Surveys have shown the ratio of Vietnamese goods being favoured domestically has climbed rapidly year after year and has accounted the majority in many major distribution channels.
According to Deputy Head of Domestic Market Department under the Ministry of Industry and Trade Le Viet Nga, before the campaign launched, only 23 percent of consumers gave priority to Vietnamese goods.
After six years of implementation, the figure increased to more than 70 percent. Many Vietnamese goods have satisfied the world's most demanding markets such as the EU, Japan and the US.
To maintain and promote the campaign, agencies will strengthen dissemination activities while manufacturing and supply enterprises will be advised to diversify product designs, increase quality and lower prices.
HCM City set for biennial international woodwork fair
Riding on its successful performance two years ago as Asia's leading exhibition of wood processing solutions for the furniture sector, the biennial Vietnam International Woodworking Industry Fair (VietnamWood) will return to Ho Chi Minh City with a greater momentum from October 18-21. 
VietnamWood has managed to gather world-class suppliers to provide the optimal manufacturing solutions needed to bolster the growth of the woodworking industry and market in Vietnam.
Seven international pavilions at the exhibition set up by the US, France, China, Germany, Sweden, Taiwan and Canada will bring in a large diversity of woodworking machines and components. 
Many suppliers of high-performance woodworking machinery and equipment from Europe, the US, Oceania and Asia will gather under one roof to constitute a one-stop business trading platform for woodworking players looking to upgrade their operations. 
Organised by the Vietnam National Trade Fair and Advertising Company and Yorkers Trade and Marketing Service Company, it will be held at the Saigon Exhibition and Convention Centre.
Becamex – Binh Phuoc draws 40 mln USD in nine months
The Becamex – Binh Phuoc industrial and urban complex in southern Binh Phuoc province attracted 40 million USD in the first nine months of 2017 and expects to draw in 5 billion USD in investment in the coming time.
According to Chairman of the provincial People's Committee Nguyen Van Tram, Binh Phuoc has been working to lure more investors to Becamex – Binh Phuoc, the province's largest industrial and urban zone as the complex is seen as the main engine driving the local industrialisation in the next few years.
The infrastructure development of the 4,600-hectare complex is in the finishing process, General Director of Becamex – Binh Phuoc SJC Nguyen Thanh Nha said, adding that Leoch Super Power Co., Ltd and Leoch Battery Co., Ltd from Hong Kong (China) have landed in the complex with the total investment of 40 million USD.
The Becamex – Binh Duong Complex includes a 4.5-hectare industrial park and a residential area, stretching across over 2.18 hectares, in Chon Thanh district. It has been constructed at a total cost of over 21.2 trillion VND (over 935 million USD).
Wood, timber product exports to hit 8 billion USD
The export of wood and timber products is forecast to bring home 8 billion USD in 2017, heard a workshop in Hanoi on October 5.
The strong growth of wood export was seen in almost traditional and key markets such as the US, Japan, the EU, China and the Republic of Korea. The value of exports to the five markets makes up nearly 90 percent of the total export turnover of Vietnamese wood and timber products, said Vice President and General Secretary of Vietnam Timber and Forest Product Association (VIFORES) Nguyen Ton Quyen.
However, there will be changes in policies of the Republic of Korea and Japan to tighten the management of imported wood products, he said, adding that this will directly impact on Vietnam's exports to the markets.
Apart from domestic wood, Vietnam imports a large amount of wood material worth 1.7-1.8 billion USD annually, equivalent to about 20-30 percent of the export turnover.
In May 2017, after the six-year negotiation process, Vietnam initialled the Vietnam-EU Voluntary Partnership Agreement (VPA) on the EU Forest Law Enforcement, Governance and Trade (FLEGT).
Quyen said the implementation of this agreement in Vietnam will ensure all wood products in the list agreed by the Vietnamese government and the EU, including domestic and imported ones, are legal.
The signing of the document is important as it could create fundamental changes for Vietnam's wood processing sector as well as domestic and export markets, including nations supplying wood material for Vietnam and countries buying wood and timber products from Vietnam, he added.
Petrol price drops slightly after five hikes
The retail prices of RON 92 and E5 petrol dropped by 112 VND and 105 VND per litre, respectively, from 16:55 of October 5, according to a joint decision of the Ministries of Industry and Trade and Finance.
This is the first decrease after five straight times of price rises from July 20. Since early this year, domestic retail petrol prices have experienced seven hikes and eight drops.
Meanwhile, the prices of diesel and kerosene rose by 147 VND and 318 VND per litre, respectively. 
After the drop, the maximum price of RON 92 is 17,999 VND per litre, while that of E5 is 17,731 VND per litre, diesel 0,05S is 14,588 VND per litre, and kerosene is 13,433 VND per litre.
The ministries also decided to maintain the amount of money set aside for the fund for petrol price stabilisation, as well as the fund's spending.
They reported that average world petrol prices in the recent 15 days was 67.049 USD per barrel of RON 92, a slight decrease of 0.5 USD per barrel; 68.949 USD per barrel of diesel 0,05S, a rise of nearly 1 USD per barrel; and 69.088 USD per barrel of kerosene, up nearly 2 USD per barrel.
Meanwhile, the pre-tax price of ethanol E100 is 13,763 VND per litre.
Vietnam-EAEU FTA gives boost to economic, trade ties
The Vietnam-Eurasian Economic Union Free Trade Agreement (VN-EAEU FTA) has created a strong momentum for economic and trade ties among the signatories, said EAEU diplomats. 
The ambassadors of the EAEU member countries, namely Russia, Belarus, Kazakhstan and Armenia, shared the view at a press conference in Hanoi on October 5 to mark one year since the pact took effect. 
Belarusian Ambassador to Vietnam Vladimir Goshin said that Vietnam's exported 37 million USD worth of products to Belarus in the first eight months of 2017, the same amount as Belarus's exports to the Southeast Asian nation. 
This is the first time the two countries have seen a balanced trade turnover as Belarus had previously run a trade surplus with Vietnam, he said, stressing that Vietnamese businesses have been making the most of advantages offered by the deal to boost exports. 
Kazakh Ambassador Beketzhan Zhumakhanov said among the EAEU countries, Kazakhstan has experienced the biggest trade growth with Vietnam, with two-way trade reaching 364.7 million USD in the January-August period, nearly equivalent to the figure of 366.2 million USD for the whole 2016. 
Russian Ambassador Konstantin Vnukov told participants that between October 2016 and April 2017, the export-import turnover between the EAEU and Vietnam rose by 28 percent. 
The reduction of import tariffs has facilitated the export of wheat flour, corn, fertilizers and metals from the EAEU countries to Vietnam, he added. 
Dang Hoang Hai, Director of the European Market Department under the Ministry of Industry and Trade, said the deal has created an impulse for cooperation between Vietnam and the countries across fields. 
He noted his hope that through the agreement, Vietnam and the EAEU will increase the types of commodities exported to each other's markets. 
The ambassadors held that to uphold the positive results, the countries should enhance dialogues and cooperation with businesses by increasing the exchange of visits and participation in fairs and exhibitions. 
The Vietnam-EAEU  FTA was inked in Burabay, Kazakhstan, on May 29, 2015 and took effect on October 5, 2016. 
Under the agreement, Vietnam will remove import tariffs on 59 percent of the total tax lines on goods from the EAEU, including meat products, wheat flour, alcohol, mechanical equipment and steel products. The tariffs on another 30 percent of goods will be gradually reduced to 0 percent in the transitional period.
The average level of Vietnam's duties on EAEU goods will drop from 10 percent to 1 percent, while EAEU's average import tariffs on Vietnam's goods will be reduced from 9.7 percent to 2 percent in 2025.
The tax removal is expected to spur the EAEU's export of agricultural and industrial products to Vietnam, and vice versa, Vietnam's farm produce, garment, bags and electrical devices will have better access to the EAEU market.
At the same time, businesspeople of both sides will have opportunities to take part in joint projects in the EAEU countries and Vietnam.
Japan's second project becomes operational in Dong Van 3 IP
Ohtsuka Sangyo Material Vietnam, a subsidiary of Japan's Ohtsuka Sangyo Material Co. Ltd, on October 5 inaugurated its factory at Dong Van 3 Supporting Industrial Park in Duy Tien district in the northern province of Ha Nam.
This is the second Japanese-invested project that has become operational at the industrial park.
The 4.4 million USD plant specialises in producing and assembling automobile seat covers with capacity of 6 million products per year. The plant will create jobs for some 200 local workers.
Otsuka Keiichiro, Chairman of the Ohtsuka Sangyo Material Co. Ltd, said that the group has operated in the automobile supporting industry for more than 300 years and occupied 70 percent of the Japanese market share.
The products produced in Vietnam will be exported to Japan and American countries, he added.
Meanwhile, Nguyen Xuan Dong, Chairman of the provincial People's Committee, lauded the efforts by the Ohtsuka Sangyo Material Vietnam and its contractors for putting the plant into operation on schedule.
He asked the company to obey Vietnamese regulations and take care of workers' rights.
The Dong Van 3 supporting industrial park has an advantageous position with a line-up of preferential policies and comprehensive infrastructure, he said, adding that the province is making effort to improve its business and investment climate to welcome foreign investors, including those from Japan.-
Exhibition on printing-packaging runs in HCM City
The 17th Vietnam International Printing, Packaging and Food Processing Industry Exhibition began at the Saigon Exhibition & Conference Centre in Ho Chi Minh City on October 5.
The 4-day event features 480 stalls operated by 300 firms from 11 countries and territories, including Canada, India, Japan, and the Republic of Korea.
A wide range of printing and packaging machines, technologies and materials are on display at the fair.
Speaking at the opening ceremony, Nguyen Van Dong, head of the Vietnam Printing Association, said thanks to higher demand in domestic production and export, the printing and packaging industry in Vietnam has recorded upbeat growth in recent years, at an annual average of 15-20 percent.
According to him, printing-packaging serving the food processing industry will grow about 38 percent between 2015 and 2020. 
Pham Xuan Da, head of the southern office of the Ministry of Science and Technology, stressed that the exhibition is an opportunity for Vietnamese enterprises to learn from and form partnerships with their foreign peers.-
Fuel price hike to have knock-on effects
Enterprises providing transport services and construction materials planned to increase charges following an increase in fuel prices on the domestic market recently.
Petrol retail prices have continuously increased over the past few months, directly affecting transport firms. The domestic retail price of petroleum increased by 319 VND to reach 18,111 VND (79 US cents) per litre on September 20.
Representatives from taxi companies said transport costs could be increased by 500 VND per kilometre in the future. The adjustment could make it harder for traditional taxi firms to compete with Uber and Grab.
Some transport businesses in Hanoi told online newspaper vov.vn that they were preparing to increase transport costs by 7 percent. However, the exact adjustment would be carefully calculated as petrol price was not stable. Transport firms would end up spending money and have to undertake complicated procedures for each adjustment.
Dau Xuan Ngoc, director of Thien Truong Trade, Tourism and Investment Company which provides transport services on Hanoi-Thai Binh, Hanoi-Nam Dinh and Hanoi-Nghe An routes, said transport firms have not made profits with the current petrol price at over 18,000 VND per litre.
He told the newspaper that they were trying to reduce some costs to make up for the hike in the petrol price while waiting for instructions from State management agencies such as the Department of Finance and the Department of Transport. They also asked the management board of bus stations to reduce service costs.
Prices of building materials have also been rising in Hanoi. The price of sand was 290,000 VND to 420,000 VND per cu.m, increasing 5 percent in the past two weeks.
Tran Ngoc Duc, a contractor in the city's Hoang Mai district, said the price of cement had also risen by 10,000 VND per 100 kilos.
The municipal Department of Industry and Trade has asked market watch offices to implement checks of the products to ensure there are timely solutions to stabilise the market and ensure supply.
Tran Thi Phuong Lan, the department's deputy director, said the city had instructed businesses to participate in price stabilisation programmes of essential products in the city.
Vietnamese Business Association in Australia helps boost economic ties
The Vietnamese Business Association in Australia (VBAA) has made great contributions to boosting economic cooperation between the two countries, affirmed Vietnamese Ambassador to Australia Ngo Huong Nam at a recent working session with the VBAA's Melbourne chapter.
Nam informed participants of Vietnam's current situation as well as its new policies and decisions related to investment and business of overseas Vietnamese in the country.
In the time ahead, the embassy will focus on promoting economic diplomacy, he said, adding that it will work with the Australian Department of Agriculture and Water Resources to get Vietnam's longan and raw shrimp through to Australia.
The diplomat expressed his hope that the VBAA continues acting as a bridge to foster the bilateral economic ties and opens more chapters to help the embassy fulfil its targets.
VBAA Chairman Tran Ba Phuc stated that the association will coordinate with relevant offices to hold a Vietnamese goods fair in Australia on the occasion of the ASEAN-Australia Summit in March 2018.
He hailed the successful "Vietnamese dragon fruit day" event in Melbourne, adding the entry of the third type of Vietnamese fruit in Australia shows that the Vietnamese agricultural products can meet high standards in strict markets.
He said he hopes that more Vietnamese fruits are allowed to enter the Australian market, thus helping increase the volume and value of Vietnamese farm produce exports to the country.
Binh Duong calls for investment in 20 projects
The southern province of Binh Duong will call for investment in 20 priority investment projects in transport infrastructure, healthcare and education during 2017-2020, according to Tran Thanh Liem, Chairman of the provincial People's Committee.
Three education projects are Thu Dau Mot University, Binh Chuan 2 primary school and An Phu 2 primary school. 
Thu Dau Mot University project needs the largest investment of over 4 trillion VND (176 million USD) which can be in the forms of Build-Transfer (BT) or Build-Own-Operate (BOO). Under the project, Thu Dau Mot University will be developed into a multidisciplinary training facility in line with the provincial research orientation.
Among the 15 transport infrastructure projects on the list, the Bus Rapid Transit (BRT) system connecting the new Binh Duong city with Suoi Tien bus station in Ho Chi Minh City will need 1.96 trillion VND (83.6 million USD). The BRT project aims to enlarge regional connections among Binh Duong, Dong Nai and HCM City and ease traffic congestion on the My Phuoc-Tan Van route and the main road for industrial service development in the locality.
The province also calls investors for the building of Bach Dang 2 bridge spanning Dong Nai river in Public-Private-Partnership (PPP) or BT models, which is estimated to cost 980 billion VN (43.1 million USD).
Regarding healthcare projects, the province wants investment in a craniofacial, orthopedic surgery and obstetric hospital with 500 patient beds in Di An town and a general hospital in Bau Bang district.
The projects cost 2 trillion VND (88 million USD) and 240 billion VND (10.5 million USD), respectively and they should be invested in forms of BT or BOO.
VNA/VNS/VOV/SGT/SGGP/TT/TN/Dantri/VNEVET