VietNamNet Bridge – Nguyen Van Doan, director general of the Department of Co-operatives, under the Ministry of Planning and Investment, talks to Vietnam New Agency about the role of the collective economy in national economic development.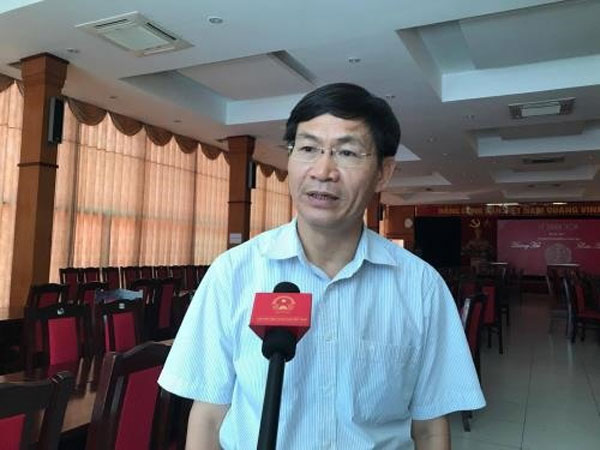 Nguyen Van Doan
Would you please explain the role played by the collective economy including that of the co-operative in the national economic development?
Since the 2012 Law on Co-operative came into force, all co-operatives nationwide re-registered in accordance with the new law. So far, almost 90 per cent of co-operatives are basically operating in line with the 2012 law. In addition, the number of co-operatives has increased from almost 19,000 in 2013 to almost 19,600 with 6.2 million members. These co-operatives have provided jobs for some 1.5 million people. The co-operatives have helped farmers support each other in production and improved their livelihood.
At present, the collective economy contributes about four per cent to the GDP. In addition, co-operatives have helped improve the livelihoods of many of their members and contributed to improving the national socio-economic situation.
Can you elaborate on the advantages of the 2012 law compared to the previous one?
Before the 2012 Law on Co-operatives came into force, a 2004 decision approved a supporting programme for co-operatives for 2015-2020. In recent years, both the central budget and local budgets have granted funds to support and assist agricultural co-operatives.
In early 2017, the Government decided to integrate the co-operative programme into the national targeted programme on building new rural areas with an objective to boost co-operative development.
What are the biggest challenges facing co-operatives in their development?
The switch from the old co-operatives to the new form of co-operatives has faced many challenges. Only co-operatives in 21 of 63 provinces and cities have fully completed operational changes in line with the 2012 law.
In my opinion, the weakest point lies in lack of collaboration among co-operatives. While legal documents on co-operative development are rather comprehensive, many ministries, sectors or localities still fail to fulfill their duties.
Our co-operatives are still small in scale. Most only focus on the supply of input materials for their members in their production/business. However, the challenge that many co-operatives face is selling their products.
Another difficulty many co-operatives face is access to bank loans. Though a June 2015 Government decree stated clearly that a co-operative is allowed to borrow VND1 billion at most, without requiring collateral, not a single co-operative has yet accessed such a loan.
In the near future, we'll petition the State Bank of Viet Nam to grant special lending conditions to agriculture co-operatives.
Can you talk about the 2012 Co-operative Law regarding trade promotion for agriculture co-operatives?
This issue has already been covered in the 2012 Co-operative Law and Government Decree 193/2013. Recently, the Ministry of Trade and Industry approved some proposals on trade promotion for co-operatives and co-operative alliances to allow them to participate in foreign trade fairs. However, trade promotion activities remain modest and on a small scale. I hope in the near future the situation will improve.
Do you have any recommendations to help co-operatives develop sustainably?
Through co-operatives, small farmers have supported each other in production, product processing and sales. Successful co-operatives will become a factor contributing to socio-economic stability in their localities and the nation as a whole.
In September, Prime Minister Nguyen Xuan Phuc will chair an online meeting to review implementation of the 2012 Co-operative Law and discuss solutions to problems that have arisen in its implementation.
From the point of view of the Ministry of Planning and Investment, we support the idea of amalgamating several co-operatives into a big one to make co-operatives bigger and stronger. Also, we'll soon come up with a proposal to create a link between co-operatives working in the same field and in the same locality to boost their competitiveness. 
VNS