VietNamNet Bridge – Phan Xuan Dung, Chairman of the National Assembly Commission for Science, Technology and Environment, speaks to Thoi bao Kinh te Viet Nam (Viet Nam Economic Times) newspaper about the central region's readiness for foreign investors.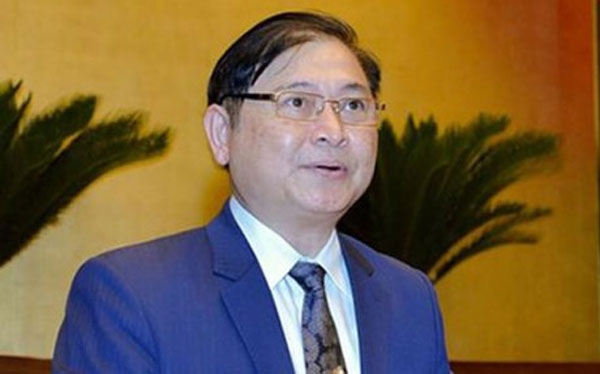 Phan Xuan Dung.
What are the most notable things the central region has achieved in the last decade?
In the past whenever people talked about the central region, they immediately thought of poverty, dryness and wind. But now, it has become a thriving economic region.
Some 10 years ago, the region had about 300 investment projects with total investment of less than US$4 billion, about 4.9 per cent of the nation's total investment budget. However, in the first half of this year, 62 Foreign Direct Investment (FDI) projects with total investment of $485.1 million were granted licenses to operate in 13 central cities and provinces and the Tay Nguyen Central Highlands.
Now, 17 foreign countries and territories have invested in eight out of 13 provinces/cities in the region.
Quang Ngai has the most FDI projects with total investment of $169 million –34.84 per cent of the region's total investment budget, followed by Binh Dinh Province with $91.8 million and then Quang Nam Province with $82 million.
In the last 18 centuries, the central region has been the least developed region in Viet Nam. What should the region do to develop sustainably?
There is no other way but for the regional provinces to work together. Though the region has many advantages, many golden chances have elapsed due to a lack of unity. No doubt, unity will make them strong with a spirit of benefit sharing. Sharing benefits will create motivations to tighten bonds between provinces and join hands on their path of development.
In the past, there was co-operation between provinces. But such co-operation only happened between two or three provinces. For example, Quang Ngai and Quang Nam agreed with each other that if Dung Quat, in Quang Ngai pursued the development of heavy industry, Quang Nam would develop light industry. Or the case of co-operation between Da Nang and Quang Nam in training skilled human resources or co-operation of all regional provinces in building a tourism brand for the whole region through the project "Central Viet Nam Heritage Route". Now, central provinces have pooled their efforts to attract foreign investors into the region, particularly mega projects in a hope to make the region on par with other regions/localities nationwide.
Is there still a lot to be done before authorities in the central region can work together for the prosperity of the region?
It is not easy to list all the commitments made by central provinces to work and co-operate together at both macro and micro levels.
Principally speaking, all provinces should co-operate for mutual benefits, instead of competing against each other. All the provinces have agreed to co-operate in the field of tourism, particularly in the project "Central Viet Nam Heritage Route" as well as in the project "the World Heritage Route".
Honestly speaking, a general consensus has been reached among all the central provinces. However, realistic progress and real changes are something needing further co-operation.
In your opinion what are the key measures to further promote unity within the region?
The idea of regional unity or alliance had already been discussed at the 8th, 9th, 10th, 11th and 12th Congresses of the Vietnamese Communist Party, but turning it into reality remains an open ended question. All provinces in the region understand that the country's economy has progressed in the past 30 years. From 1989-2016 Viet Nam's GDP increased considerably. If in 1989, the GDP was about $6.3 billion, by 2016, it jumped to more than $200 billion. The scope of local economic activities and enterprises has scaled up to outside the region. As a result, regional development has become a demand for local economic development. This is in line with the market economy. It is high time for local authorities to adopt strategies on local or regional development based on their advantages.
The serious environmental incident in the central coastal province of Ha Tinh, Quang Binh, Quang Tri and Thua Thien-Hue was a good lesson for Viet Nam. Following such an incident, Da Nang authorities rejected two big investment projects with registered investment capital worth up to $4 billion. They are the joint stock steel project and the paper pulp mill.
However, for sound environmental projects, the Da Nang authorities will roll out the red carpet.
VNS