The inspection on the capital efficiency of construction investments managed by Airports Corporation of Vietnam (ACV) is now underway by the Inspectorate of the Ministry of Transport (MoT).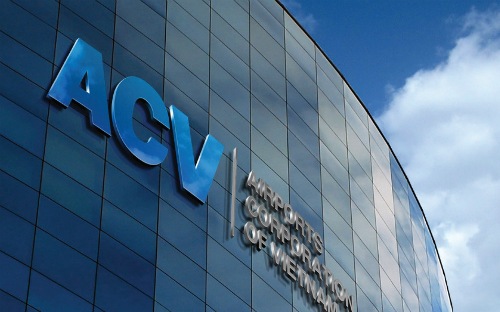 The inspection team will examine ACV's performance on raising, managing, and employing capital for construction investment, including capital from the National Budget, loans, development capital, and social capital managed by MoT and ACV.
The inspection period includes 2015, 2016, and relevant years (year of project formulation for projects that have not been finalised or are currently monitored for repayment). The time and duration of the inspection will be in accordance with Vietnam's Law on Inspection, starting from the date of the inspection decision, August 9.
At the meeting, Le Thanh Ha, Chief Inspector of MoT, requested ACV and relevant agencies to fully cooperate with the inspection team according to laws. The chief inspector also requested the inspection team to follow the inspection decision and carry out all functions, tasks, local authorities, and procedures in accordance with the Law on Inspection.
Representatives of ACV and other agencies subject to the inspection have affirmed their commitment to follow the inspection decision by MoT and cooperate fully with the inspection team.
Currently, ACV is operating 22 airports nationwide with an estimated operation cost of around VND9.62 trillion ($423.3 million) in 2017. This cost includes six projects to upgrade infrastructure with the total investment of more than VND6 trillion ($264 million).
At the annual shareholders' meeting on June 28, ACV announced that its 2017 targeted revenue is VND13.3 trillion ($585.2 million), 25 per cent higher than in 2016, and a pre-tax profit of VND3.67 trillion ($161.5 million), 7 per cent higher than in 2016. ACV expects to welcome 27 million foreign passengers and 64 million domestic passengers, increasing 14 and 12 per cent, respectively, over 2016. 
In the first six months of 2017, ACV reported a revenue of VND6.9 trillion ($303.6 million) and pre-tax profit of VND2.57 trillion ($113.1 million), achieving 51.9 per cent of its targeted revenue and 70 per cent of its targeted profit.
One of the projects in ACV's infrastructure upgrade plan is the expansion of Tan Son Nhat International Airport for VND2 trillion ($88 million). The project is expected to start in October 2017 and come into operation before the 2019 lunar year begins.
ACV will spend another VND2 trillion ($88 million) on expanding the terminal and the airfield of Phu Quoc International Airport, increasing its capacity to five million passengers per year.
An additional VND1.2 trillion ($52.8 million) will be invested to upgrade and expand Noi Bai International Airport this year. Other infrastructure upgrade projects in the plan include upgrading or expanding Danang International Airport, Phu Cat Airport, and Chu Lai Airport, which are expected to cost $1.2 trillion ($52.8 million) in total.
ACV estimated the total investment in airport infrastructure in 2016-2020 at VND31.6 trillion, which it expected to get from the state budget.
VIR