VietNamNet Bridge - Thai, Japanese and Danish investors are earning trillions of dong from the shares of profitable Vietnamese enterprises they are holding.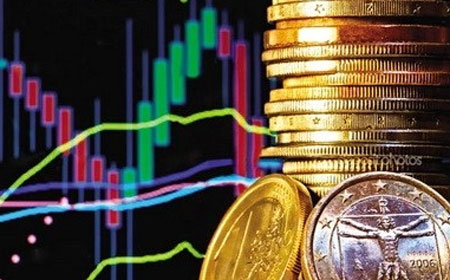 Vinamilk, the nation's leading dairy producer, has announced an advance on the 2017 dividend payment of 20 percent, or VND2,000 per share. With the decision, Vinamilk's big shareholders will pocket big money.
F&N Dairy Investments, belonging to Singapore F&N where Thai billionaire Charoen Sirivadhanabhakdi holds the controlling stakes will receive VND460 billion. This is the biggest foreign shareholder in Vinamilk with 16 percent of charter capital. Meanwhile, the State Capital Investment Corporation (SCIC) will receive VND1.1 trillion.
Thai, Japanese and Danish investors are earning trillions of dong from the shares of profitable Vietnamese enterprises they are holding.
Beginning investing in Vinamilk in 2005, F&N Dairy Investments in late 2016, together with F&N Bev Manufacturing, spent $500 million to buy 60 percent of the shares offered by SCIC in a plan to divest state capital from Vinamilk.

Petrolimex Vietnam, which is now controlling 60 percent of the petrleum distribution market, has also announced the payment of VND3,224 per share in dividends. MOIT, the biggest shareholder, will pocket the majority of the dividends.

However, the public's attention has been drawn to a foreign shareholder in Petrolimex - JX Nippon Oil & Energy (JX). The Japanese giant in 2016 spent VND4 trillion to acquire 8 percent of capital and become the strategic shareholder of Petrolimex. It's clear that JX has made a fat profit as Petrolimex share price has increased by 50 percent this year.

Dozens of foreign investors, individual and institutional, have also reaped fruit as ACV shares of the Airports Corporation of Vietnam have increased by four times in price, from VND14,000 per share in late 2015 when ACV held its IPO to VND50,000.

Vietcombank and VietinBank have fixed the plan to pay a dividend of 7 percent in cash. Mizuho, a Japanese bank, with 15 percent of Vietcombank shares, is the strategic shareholder of the bank. In late 2011, Mizuho spent VND11.8 trillion, or $567 million, to acquire the shares.

The huge dividends and the satisfactory business performance of Vietnamese enterprises have prompted foreign investors to hunt for shares of profitable companies.

Foreign investors continue to seek Vinamilk shares despite five to six failures this year.

On July 25, the public was stirred up by the news that foreign investors had collected 25 percent of PGD shares, worth VND1.3 trilion. 

The investors paid VND56,600 per share to collect 22.4 million shares of the gas company, a price much higher than the market price of VND50,800 per share.

The recent announcement by MOIT that it would complete the divestment within 2017 has caused Sabeco's and Habeco's share prices to skyrocket. These are shares that foreign investors, including Carlsberg, which now holds a 17 percent stake in Habeco, are interested in.
RELATED NEWS
10-year record: $500 million pours into Vietnam stock market
Big money flowing into VN stock market
M. Ha