The growing importance of Australia and New Zealand as export markets for Viet Nam was emphasised at a conference on Friday.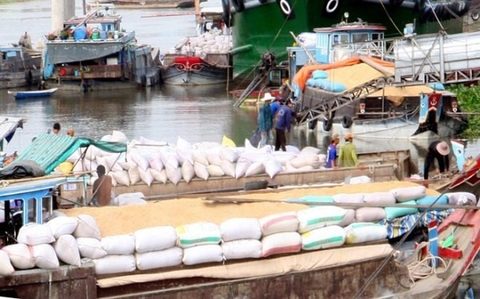 Seafood processed at the Ngo Quyen Export Joint Stock Company in Kien Giang Province for export to Australia. 
Organised by the Asia-Pacific Market Department (APMD) under the Ministry of Industry and Trade (MoIT), the conference aimed to provide valuable information and insights for Vietnamese firms exporting or looking to export to these markets.
It focused in particular on the Agreement Establishing the ASEAN-Australia-New Zealand Free Trade Area (AANZFTA).
Nguyen Phuc Nam, APMD Deputy Director, said that Viet Nam was fully aware of New Zealand and Australia's importance as national trade partners.
With the AANZFTA in force since January 2010, ASEAN countries can enjoy 90 to 100 per cent tariff reductions in Australian and New Zealand markets, and Vietnamese firms should take full advantage of this potential, he said.
He noted that Australia and New Zealand were among the biggest importers in the world since both economies are largely dependent on imported products.
Viet Nam's chief exports to these two markets include agricultural products, seafood, coffee beans, cashews, electronics parts, textiles, footwear and construction material.
If the AANZFTA was utilized well, Vietnamese producers could enjoy all the privileges contained therein, boosting export turnover and earning handsome profits, Nam said.
Phan Thi Dieu Linh of the APMD also commented that despite Australian consumers' strict attitude towards domestic products, the country is open and welcoming to imported products, with less emphasis on products origins than on price and quality.
Linh said this could be a huge advantage for Vietnamese exporters to increase their market share in Australia, and they should not let it go to waste.
Statistics from the M oIT shows that in 2016 alone, two-way bilateral trade between Viet Nam and Australia was US$5.26 billion, up 6.5 per cent over 2015. Of this, Vietnamese exports accounted for $2.87 billion, marking a trade surplus of $480 million for the year.
However, Vietnamese exports only account for 1.6 per cent of Australia's total imports.
Trinh Thi Thu Hien from the Trade Ministry's Department of Import and Export said that the export potential to Australia would continue to rise significantly, especially with the AANZFTA in place.
She also urged Vietnamese businesses to improve product quality to meet global standards and compete with other countries, not only in Australia and New Zealand, but also international markets elsewhere.
That New Zealand also welcomes Vietnamese products was made evident during talks held on Thursday in New Zealand between Deputy Prime Minister Vuong Dinh Hue and Deputy Prime Minister of New Zealand Paula Bennett and the nation's Minister of Foreign Affairs and Trade Todd McClay.
At the meeting, Hue and Bennett agreed to push bilateral trade towards the $1.7 billion goal in 2020.
Hue expressed his high regard for New Zealand as a development partner for Viet Nam, and thanked the country for supporting Viet Nam in projects related to high-yield dragon fruit, organic vegetables, hi-tech agriculture and dam safety.
Bennet and McClay affirmed that they would create favourable conditions for Vietnamese agricultural products to enter New Zealand market, with priority given to the rambutan fruit. They said this fruit would be the first to enter New Zealand after necessary procedures are completed, and other Vietnamese fruits would follow.
Both sides concurred on improving economic and trade co-operation in the context of an alternative for the elusive Trans Pacific Partnership (TPP). 
VNS