HCM City government's revenues in the first seven months of the year increased by 16 per cent year-on-year to VNĐ188 trillion (US$8.35 billion).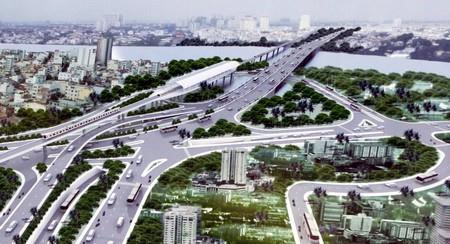 Speaking at a meeting held yesterday to review socio-economic development and revenue collection, Le Duy Minh, deputy head of the city Department of Taxation, said: "Revenues grew thanks to better business and production by local enterprises as well as start-up support and production assistance programmes."
This year 22,000 new companies have been established, and the taxation department said it would be possible to collect the targeted VNĐ347 trillion ($15.4 billion) in taxes.
"The city will promote administrative reform to step up economic growth from the planned 8 per cent to 9.2 per cent," Tran Vinh Tuyen, deputy chairman of the People's Committee, said.
But he admitted it would be hard.
"The city will tighten tax collection, prevent revenue loss, and encourage online businesses to pay tax."
He called on city officials to proactively resolve all administrative issues faced by for enterprises and suggest solutions to the People's Committee if needed.
The Department of Finance revealed that the pace of disbursal of funds for infrastructure works is very slow, especially in the case land compensation.
Tuyen urged related authorities to review disbursements and find solutions because between now and 2020 HCM City must raise VNĐ150 trillion ($6.6 billion) for medium- and long-term public investment.
In the first seven months of this year services and retail sales grew by 10.7 per cent to VNĐ527 trillion ($23.4 billion).
Exports were worth around $20.1 billion, an increase of 15.1 per cent.
Exports were significantly up to Singapore, Malaysia, Myanmar, India, Spain, China, and Thailand and mainly involved products like rubber, computers, electronic products and components, and vehicles and accessories.
Imports were worth $24.2 billion, an increase of 18.1 per cent, and involved raw materials, equipment, metal, electronic products and accessories from China, India, Argentina and Cambodia.
More than 3.23 million international tourists came to HCM City, an increase of 16.2 per cent, and they spent a total of VNĐ65 trillion ($2.9 billion).
Industrial output grew at 7.6 per cent and the city's four key industries -- engineering and automation; electronics; chemicals, rubber, plastics; and food processing -- continued to perform strongly.
A raft of key traffic infrastructure works, like a flyover outside Tan Son Nhat Airport at a cost of VNĐ 242 billion ($10.8 million), were completed, while the Ben Thanh – Suoi Tien metro is 67.4 per cent done and a flyover on Nguyen Thai Son and Hoang Minh Giam streets is 50 per cent done. 
VNS