Russian automobile maker Sollers plans to start assembling UAZ cars in Viet Nam in 2018, said Vadim Shvetsov, director general of Sollers, at the International Industrial Trade Fair INNOPROM 2017 in Russia.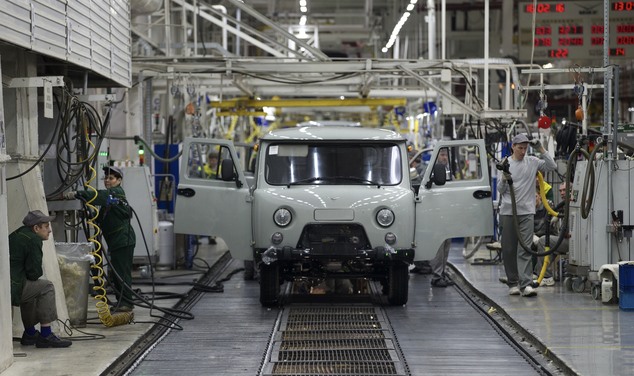 Workers build cars on the assembly line in UAZ car plant in the city of Ulyanovsk on the Volga River, Russia. 
Sputniknews quoted Shvetsov as saying that Viet Nam's Ministry of Industry and Trade is reviewing Sollers' business plan, and that as soon as it gets the go-ahead, the company will initiate the first phase, which involves the use of import quotas for automobiles.
"In addition, they have their own industrial assembly policy, so obviously, we will move in that direction. I think the first phase of the project is to export automobiles assembled in Russia to Viet Nam, then transfer technology," he said.
In May 2015, the Eurasian Economic Union and Viet Nam signed a free trade agreement to develop a number of joint projects, which includes the automobile industry.
Following this, Russian automakers Gaz, Kamaz and Sollers have drawn up proposals to establish factories to assemble and produce cars in Viet Nam.
Under the plan, the Vietnamese plants will produce buses, trucks, specialised vehicles, light commercial vehicles and passenger cars.
Russia's Ministry of Industry and Trade said their automakers would get a duty-free import quota for automobiles and car parts. 
"This will allow us to increase the export of vehicles and open up new markets for Russian products, with the prospect of entering the ASEAN market," the ministry said. 
VNS