After equitizing nearly a decade ago, the Hanoi Beer Alcohol Beverage Corp. (Habeco) is currently resolving "disputes" in its negotiations with Carlsberg Breweries A/S, while the Saigon Beer Alcohol Beverage Corp. (Sabeco) is busy selecting a consultant on the sale of State capital.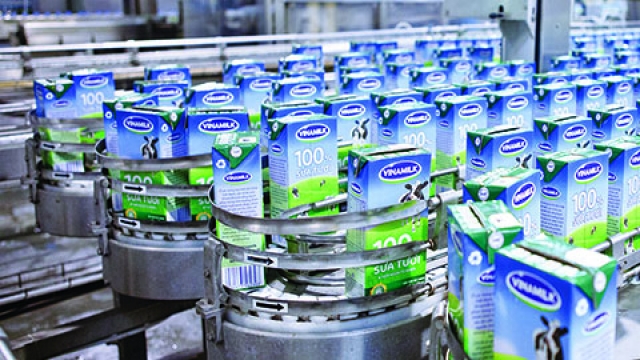 Meanwhile, the State Capital Investment Corporation (SCIC) has submitted two options for further stake sales in the country's largest listed firm, Vinamilk. SCIC is waiting for government feedback on the divestment plan pertaining to one of its most lucrative assets, following the sale of 5.4 per cent to the Singapore-listed Fraser and Neave Ltd., the second largest investor in Vinamilk after SCIC, which owns 39.34 per cent.
These are just some of the highlights from a July 11 meeting reviewing State-owned enterprise (SOE) restructuring in the first half of 2017, chaired by Deputy Prime Minister Vuong Dinh Hue, who is also Head of the Government Steering Committee on Corporate Renovation and Development.
2017 looks like being another bumpy year for Vietnam's equitization process, with only six out of 45 SOEs set to complete the task this year having done so during the first six months. A total of 578 SOEs have not registered for listing on the stock market, while their operational effectiveness has not been proportional to their resources.
Admitting difficulties regarding land valuations and the responsibilities of State asset managers, Deputy PM Hue said that localities and the SOEs themselves were the main causes of the declining momentum, citing a lack of effort and a fear that violations may be exposed during the equitization process.
Among localities, Ho Chi Minh City was named and shamed, as not only its handover of equitized enterprises to the SCIC has been slow but not a single SOE has been equitized this year on its list of 39 to have completed the task by 2020.
Officials that fail to fulfill their leadership responsibilities in regard to SOE equitization and divestment of State capital will face sanctions, Deputy PM Hue reminded those in attendance, adding that the number of SOEs to complete equitization this year has been revised down to 40 from the previous target of 45.
He asked relevant ministries and agencies to amend and supplement Decree No.59 from 2011 on converting SOEs into publicly-traded companies. The Ministry of Planning and Investment (MPI) has been assigned to prepare a list of SOEs to divest in the 2017-2020 period this month.
The Ministry of Finance (MoF), meanwhile, is tasked with evaluating the assets of equitized SOEs that aren't trading on the stock market, and the Ministry of Industry and Trade (MoIT) has been required to accelerate the resolution of 12 plants and projects reporting losses.
Both MPI and MoF must also amend and supplement Decree No.91 from 2015 on pouring State investment into businesses and the use and management of corporate assets and capital, while cooperating with the Ministry of Justice to submit an asset transfer report to Prime Minister Nguyen Xuan Phuc before July 15.
For its part, the Office of the Government is to have plans to promulgate relevant decrees on the charter capital of SOEs. Groups and corporations that haven't published restructuring plans in the 2016-2020 period must submit them to the PM for approval by the end of this month.
As at the end of the second quarter, 22 SOEs had sold State capital worth more than VND11.58 trillion ($503.8 million), an increase of 314.11 per cent year-on-year.
VN Economic Times