Many electricity companies and projects invested by the Vietnam Electricity Group (EVN) will be privatized, as the State will maintain majority stakes in certain primary businesses in the sector, according to a master plan for restructuring enterprises of the group in 2017-2020.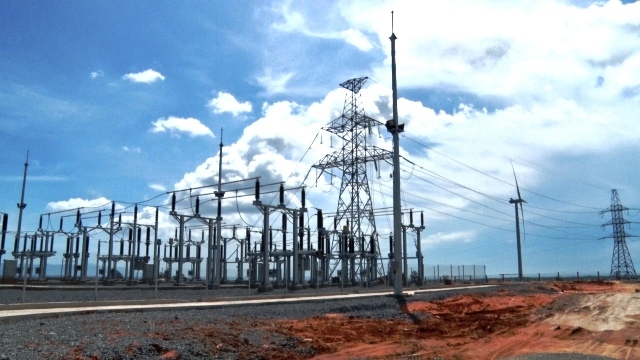 The State will continue to own 100% of the parent company and some large hydropower companies such as Son La, Hoa Binh, Ialy and Tri An.
The plan is aimed at developing EVN to a big economic group with modern technology, effective management and high productivity. The group will remain the leading enterprise in the domestic power sector, with the mandate to ensure national power security, according to the master plan just approved by the Government.
The State will own 100% of Se San Hydropower Development Company, Huoi Quang-Ban Chat Hydropower Company, Hydropower Project Management Boards 4, 5 and 6, Son La Hydropower Project Management Board, Ninh Thuan Nuclear Power Project Management Board, and Thermal Power Project Management Board 2.
Others to remain under the State umbrella include EVN Construction and Technology Investment Management Board, Electric Power Trading Company, Electric Information and Communications Technology Company, and Electric Information Center.
In addition, other enterprises deemed important for EVN to realize its national power security mandate will remain wholly owned by the group. These include National Power Transmission Corporation, Northern, Central, Southern, Hanoi and HCMC Power Corporations, and National Load Dispatch Center.
The Government assigned the Ministry of Industry and Trade to work out solutions for the equitization of Tuyen Quang Hydropower Company.
Power Generation Corporations 1, 2 and 3 will be equitized by EVN of which EVN will hold at least 51% of chartered capital until 2019. EVN will hold 50% of chartered capital of Power Engineering Consulting Joint Stock Companies 1 and 2.
EVN will divest its stake from Vinh Tan 3 Energy JSC as soon as the Vinh Tan 3 Thermal Power Plant is completed.
EVN will withdraw its capital from EVN Finance JSC, Thu Duc Electrical Mechanical JSC, Dong Anh Electrical Equipment Manufacturing JSC, Thuan Binh Wind Power JSC, and Power Engineering Consulting Joint Stock Companies 3 and 4.
The Government also asked EVN to establish affiliates to oversee power generation projects that are under construction. These offshoots will be equitized after completion of such projects.
SGT