Since entering the Vietnamese market in 2006, Lotte Mart Vietnam has never had profit.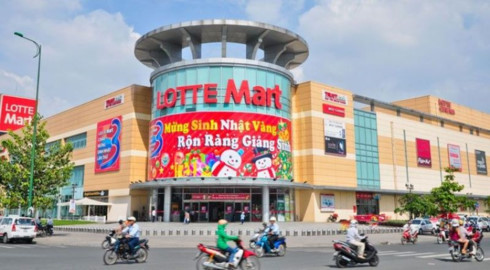 As newswire Dan Tri reported, as of December 31, 2016, Lotte Mart Vietnam, the owner of the Lotte Mart chain in Vietnam, has a total asset value of nearly KRW470 billion, an equivalent of VND9.4 trillion ($413.6 million). Of the total, its owners' equity was VND500 billion ($22 million), while the remaining was liabilities.
Since Lotte Mart Vietnam was launched and first generated revenue in 2007, the company has been piling up consecutive losses. 
Recently, in 2016, Lotte Mart Vietnam generated a revenue of VND5.137 trillion ($226 million), and still suffered a loss of nearly VND261 billion ($9.5 million), Dan tri reported.
Currently, Lotte Mart is one of the largest retailers in Vietnam. However, during its ten years of operation in Vietnam, Lotte Mart has never closed a year with profit. 
Despite repeated losses, the Korean parent company Lotte Shopping has continuously expanded its business in Vietnam.
At the end of 2006, Lotte Vietnam Shopping Co., Ltd. was established as a joint venture between Korean giant Lotte Shopping Co., Ltd. and Minh Van Commercial and Production Company. 
Lotte Shopping held 80 per cent of the stakes and the remaining 20 per cent belonged to Minh Van. 
However, in 2012, Lotte Shopping bought out the entire stake of Minh Van and took 100 per cent ownership of Lotte Vietnam. 
In 2016, Lotte Vietnam Shopping was renamed Lotte Shopping Plaza Vietnam Co., Ltd.
Up till now, Lotte has opened 13 shopping malls in favourable locations in numerous big cities, such as Hanoi, Ho Chi Minh City, Danang, Dong Nai, Vung Tau, Can Tho, and Nha Trang. 
Lotte Shopping is an important subsidiary of the parent company Lotte Group in South Korea, a leading firm in the South Korean distribution industry.
VIR