Mekong Enterprise Fund III Ltd (MEF III) on Monday announced its fifth investment in Viet Nam.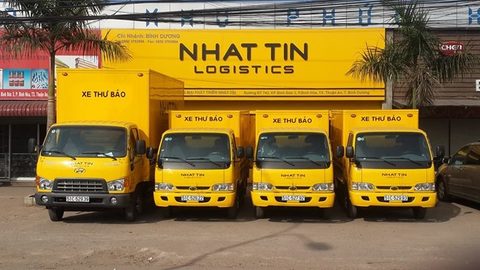 Mekong Enterprise Fund III invested an undisclosed amount in Nhat Tin logistics firm, marking its fifth investment in Viet Nam. 
The fund closed the first round of investment in Nhat Tin Investment Trading Development Joint Stock Company. The value of the deal was not disclosed but is estimated between US$6 and $15 million -- the amount the fund has committed to invest in each company in Viet Nam.
Founded in 2014, Nhat Tin Logistics provides domestic and international door-to-door delivery services for all types of goods, letters, mail, parcels and documents, as well as other services such as shipments by road and railway, customs declaration and warehouse rental.
By the end of March this year, the logistics firm had more than 170 points of delivery, handling over 20,000 orders per day. The firm is reportedly the first business to offer free COD across the country to serve the e-commerce demand in Viet Nam.
"We believe the express delivery sector in Viet Nam offers tremendous opportunity for growth, particularly thanks to the ever-increasing demand from the country's retail and e-commerce industries," Chad Ovel, partner at Mekong Capital, said in a statement.
Oven said this sector was highly fragmented and thus very attractive for players who can deliver consistently high-quality, reliable and innovative services to their customers – values that he believes are the core of Nhat Tin's operation.
Launched in May 2015, MEF III is a private equity fund with committed capital of $112.5 million and managed by Mekong Capital. It focuses on investments in Vietnamese consumer-driven businesses, such as retail, restaurants, consumer products and services, with investment value ranging from $6 to $15 million.
Early this month, the fund invested $7.6 million in Ben Thanh Jewelry Joint Stock Company. It is expected to close four investments in the first half of this year. 
VNS