VietNamNet Bridge - Many projects invested by PetroVietnam, the national oil & gas group, have been found taking huge losses.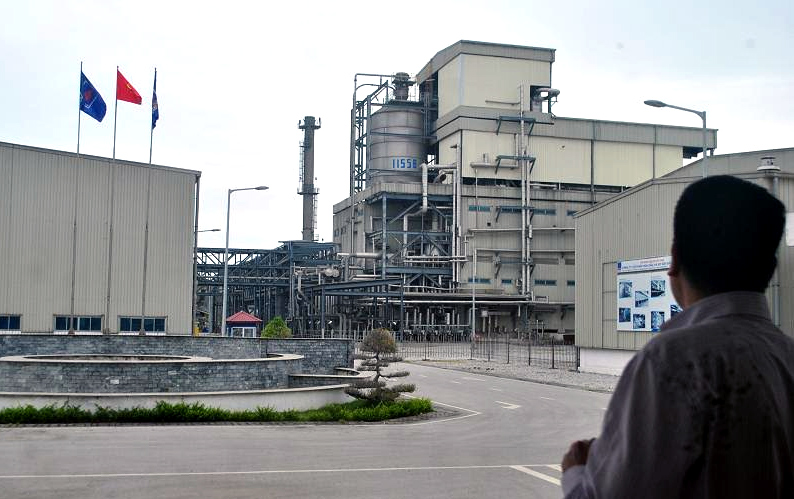 The common characteristic is that they were invested in when Dinh La Thang was on the post of chair of the board of directors.
The Party Central Committee's Inspection Commission has recommended disciplinary action against Dinh La Thang, now Politburo member and Party Chief in HCMC, for the mismanagement at PetroVietnam, where he served as chair of the Board from 2009 to 2011. 
PVC, or PetroVietnam Construction Joint Stock Corporation, a subsidiary of PetroVietnam, and Trinh Xuan Thanh, PVC's Chair, have become a familiar name to Vietnamese after local newspapers began reporting about its difficulties and huge losses in late 2016.
A report showed that the accumulative loss of the holding company by June 30, 2013 had reached VND4.212 trillion, while revenue was VND510 billion only.
The Ministry of Public Security has prosecuted 12 people for deliberate acts against regulations and asset embezzlement related to the losses of nearly VND3.3 trillion at PVC. Trịnh Xuân Thanh has fled the country and is wanted internationally.
The Party Central Committee's Inspection Commission has found evidence showing that PetroVietnam's managers contributed more than allowed capital to Ocean Bank, which violated the provisions of the Law on Credit Institutions, thus causing serious losses of VND800 billion to PetroVietnam.
The capital contribution to Ocean Bank was part of PetroVietnam's plan to become a multi-field conglomerate. However, the investment was a bad decision. Ocean Bank, as a weak bank, has been bought by the State Bank at zero dong.
A series of investment projects made during the reign of Dinh La Thang have incurred big losses and have been left idle. The Dinh Vu – Hai Phong Yarn Factory was one of them.  
Dinh Vu has been taking losses since it began the trial run. In 2012, it took a loss of VND21 billion; in 2013, it took the loss of VND366 billion; and the figure was VND1.085 trillion in 2014. 
By March 31, 2015, the loss had climbed to VND1.732 trillion. As a result it had to stop operation in late 2015.
Vu Dinh Duy, general director of Dinh Vu – Hai Phong Yarn Factory since July 2009, must take responsibility for the huge loss. In February 2014, Duy resigned from the post to take another office, leaving the VND7 trillion factory in big difficulties and losses.
Dinh Vu – Hai Phong has been named as one of the 12 projects of the Ministry of Industry and Trade which take big losses of trillions of dong. 
Sources said that an investor from Singapore has shown its interest in the factory and willingness to resume its operation.
RELATED NEWS
Senior Communist Party official faces punishment
Government asked to stop giving preferences to oil & gas companies
M. Ha