Major subsidiaries of the Formosa Plastics Group, Taiwan's largest industrial conglomerate, have announced they are planning to invest $1 billion in the Formosa Ha Tinh Steel Corp. (FHS), the owner of a sizable steel project in Vietnam.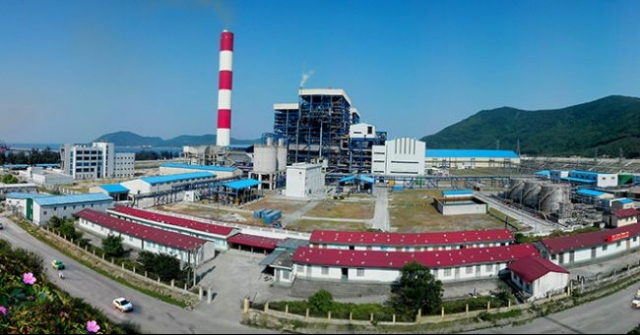 The funds will accelerate the construction of the $10.5 billion steel mill project, the Taipei Times reported. The four companies - Formosa Plastics Corp., Nan Ya Plastics Corp., Formosa Chemicals & Fibre Corp., and Formosa Petrochemical Corp. - each hold an 11.43 per cent stake in the Vietnamese unit.
Based on shareholding ratios, each company is to pay nearly $57.17 million in the first installment, according to separate filings with the Taiwan Stock Exchange.
Meanwhile, the Formosa Taffeta Company, a textile affiliate that owns a 3.85 per cent stake in FHS, will initially invest $19.23 million.
Formosa's steel project is the largest foreign direct investment project in Vietnam to date and is expected to be the largest integrated steel mill in Southeast Asia, data shows.
The first blast furnace at the steel complex is expected to begin operations by the end of the first half of this year, delayed from last year, the group said.
An inspection team from the Ministry of Natural Resources and Environment (MoNRE) last month concluded that FHS met the conditions to begin test runs at the steel mill after the plant had tackled 52 of 53 violations identified in an official investigation into a toxic spill in April last year.
The company said in March that it would add another $346.3 million to the project to bring total investment to $11.03 billion. The additional capital will be used to strengthen waste management and build environmental protection facilities.
The toxic leak from the plant caused one of the worst environmental disasters in Vietnam, along more than 200 km of coastline in four central provinces. Formosa had to pay $500 million in compensation to affected people and for the recovery of marine areas. Vietnam is still tying up the loose ends a year after the event.
The ministry said that the affected region is expected to take a decade to completely recover, while experts predict that the disaster may set Vietnam's economy back for years to come.
Four more Party officials were disciplined last month over the incident. The Party Central Committee's Secretariat met under the Chairmanship of Party General Secretary Nguyen Phu Trong on April 18 and 21 and reached conclusions on wrongdoings and legal violations relating to the environmental incident by the Party Affairs Section of MoNRE.
VN Economic Times