Vietnamese officials from three ministries will inspect a giant aluminum stockpile at a foreign company's factory in the southern province of Ba Ria Vung Tau to determine if it has been moved to Vietnam as part of a tariff evasion scheme, the government has said.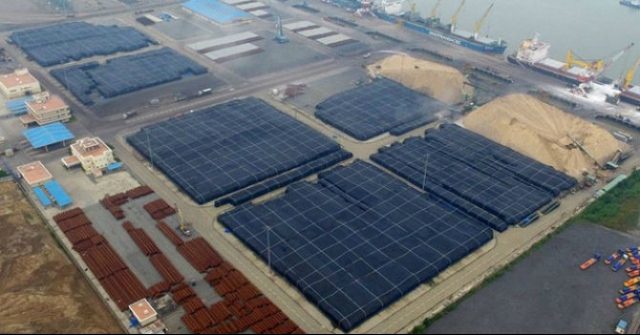 Following instructions from Deputy Prime Minister Trinh Dinh Dung, officials from the Ministries of Industry and Trade, Finance, and Planning and Investment will verify the origin and purpose of the aluminum stockpile in Vung Tau city in mid-May.
According to the Ministry of Industry and Trade, the inspection is a normal activity in export-import management, to ensure the trade relationship between Vietnam and other countries is fair and transparent and in accordance with international commitments.
The stockpile is thought to belong to the Global Vietnam Aluminium Co. Ltd, a $250 million joint venture between Mr. Jacky Cheung and Mr. Wang Tong, both Chinese-Australian businessmen. 
The project obtained a license with a term of 37 years in 2011, and construction has been sped up.
The company is developing a factory with an annual capacity of 200,000 metric tons of aluminum billet, and it is unclear if the stockpile will be used as raw materials for the factory or re-exported elsewhere.
The aluminum is believed to have arrived in Vietnam as part of a scheme to evade trade restrictions, according to US industry officials and foreign media reports.
Bloomberg has traced the stockpile's connections to one of China's richest men, Mr. Liu Zhongtian, Chairman of aluminum giant China Zhongwang Holdings.
A Wall Street Journal report late last year said the stockpile was stored in Mexico before being moved to Vietnam, with about 1.7 million tons of aluminum transported to Vung Tau since 2015 by a company co-owned by one of Mr. Liu's business associates, based on trade and corporate records. 
Data provided by Global Trade Information Services, which tracks worldwide trade, values the aluminum at about $5 billion.
With the trade route between Mexico and Vietnam rarely used for the transfer of aluminum in recent years, the report alleged that the unusual business move may have something to do with hiding the real origin of the metal.
Exports of Chinese aluminum extrusion to the US market are subject to anti-dumping tariffs as high as 374 per cent, compared with those of about 5 per cent on Vietnamese aluminum extrusion products, the report said.
Sending the metal first to Mexico and later to Vietnam would "wash away" its Chinese origin, helping the exporter avoid the stiff tariffs imposed by the US.
VIR