Some 50 Vietnamese startups received $205 million in investment capital last year, a 25 per cent decline compared to 2015, according to the latest report from the Topica Founder Institute (TFI), a startup accelerator program managed by Topica Edtech Group, a popular online education provider in Southeast Asia.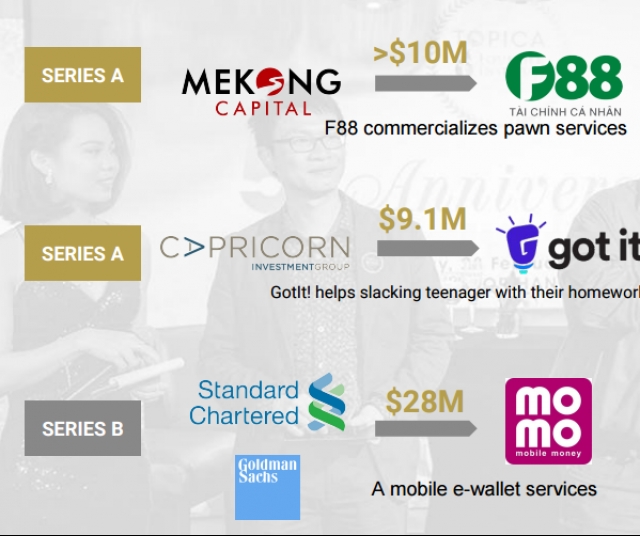 The number includes startups that have officially announced their establishment and those that have made no such announcement.
Although the amount of capital to be invested fell, the total amount of investments in Vietnamese startups increased by 46 per cent against 2015, reaching $205 million, the highest figure to date. 
Startups in the fintech sector led, with total capital of $129 million.
Thirty per cent was seed funding, 40 per cent Series A, 4 per cent Angel capital. and 4 per cent Series C.
Notable deals included Mekong Capital investing in the F88 pawn shops chain, Got it! successfully mobilizing $9 million, and Momo e-wallet receiving investment of $28 million from Standard Chartered and Goldman Sachs.
The TFI report also showed that the value of merger and acquisition (M&A) deals peaked at $110 million. 
Significant deals included E-pay selling 62.5 per cent of shares to UTC Investment for $34 million and VNG moving back into the domestic e-commerce market by acquiring 38 per cent of Tiki, raising the company's value to $45 million.
The Central Group also took over Zalora last year and strengthened its online sector, along with acquisitions of Nguyen Kim and Big C, while PropertyGuru took over a major stake in Batdongsan.com.
According to the TFI, local investors are still afraid of startups and most major deals involve foreign investors.
VN Economic Times