Many agricultural experts believe an increase in the farmland limit and land accumulation should be done in a careful manner, or else farmers would become impoverished, heard the 2017 Spring Agriculture Forum in Hanoi this week.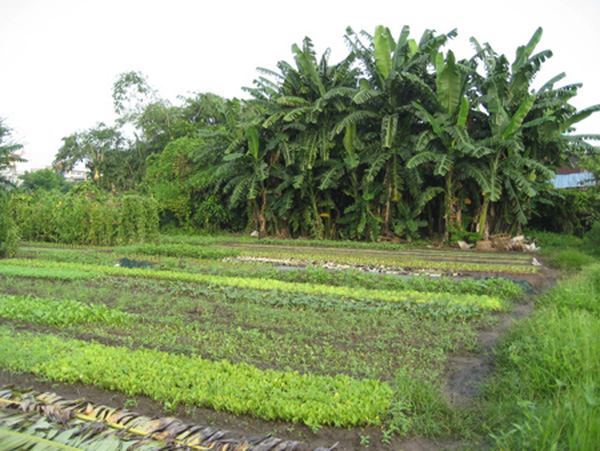 Economist Le Dang Doanh said lawmakers should pay attention to farmers' right to property protection in the process of land accumulation.
Nguyen Thi Hong Minh, former deputy minister of fisheries and member of the Vietnam Agricultural Policy Forum, said recent seminars looked into how the farmland limit had made it impossible to accumulate land or develop large-scale fields.
However, prudence should be exercised when expanding the farmland limit; otherwise, farmers could be negatively affected. In some localities, authorities even take sides with the rich in negotiations with farmers over land use right transfer.
She believed land accumulation remained possible despite the presence of the agricultural land limit. In Binh Phuoc, some enterprises have as much as 250 hectares under cashew farming, while it is normal that each household in Binh Thuan produces tens of hectares of dragon fruit.
"Does the arable land limit hinder land accumulation? If not, what is it?" Minh said and expressed concern that amassing farmland might lead to impoverishment of farmers.
Economist Le Dang Doanh said lawmakers should pay attention to farmers' right to property protection in the process of land accumulation.
"We visited the Mekong Delta and found a farmer with 10 acres of land whose two children had come back after their studies in the city and asked for the conversion of four acres to start up a business. So, this family had to carry out land conversion procedures, then the land they had cultivated would be turned into State land and they would have to sign a land lease contract with a term of 20 years," Doanh said.
"Without a proper approach, farmers' land use rights would be weakened. The rights and interests of farmers must be protected in the course of land accumulation."
Experience in Taiwan shows that farmers who contribute land become co-owners of a company, or shareholders with land rights guaranteed for a long time, Doanh said. Therefore, it is necessary to prevent land accumulation from giving away agricultural land to some wealthy individuals, which would cause social instability.
Le Duc Thinh, deputy director of the Department of Cooperatives and Rural Development under the Ministry of Agriculture and Rural Development, said some localities were negotiating with farmers to revoke land and lease it to enterprises. This, Thinh said, if not done well, might do harm to farmers.
Land should be conceived as the property of the people, treated as a normal asset, transferable under the market mechanism, so it should be decided by the market. If the land use right is seen as a commodity, its real value must be reflected.
When landlords use their land as collateral for bank loans, their land will be converted into capital, which can be put in business and production activities to generate profit.
"This is the solution for agriculture; otherwise, we will not be able to boost agricultural development under the market mechanism," Thinh said.
Nguyen Van Tien, head of the agriculture and rural division under the Party Central Committee's Economic Commission, said An Giang Plant Protection Company has partnered with farming households to use over some 60,000 hectares to grow high-grade rice worth as much as US$14 per kilo. 
Amassing land and cooperating with farmers can help turn out products of higher value, he noted.
SGT