Funds under the management of Dragon Capital and VinaCapital earned significant profits from their investments in Vietjet Aviation Joint Stock Company and Novaland Investment Group before their listings.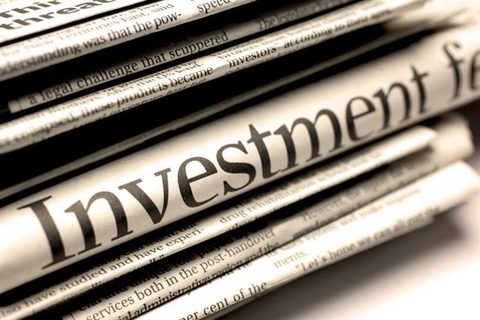 Big funds have earned significant profits from investments in pre-listing companies. 
Net asset value of Dragon Capital's Vietnam Enterprise Investment Limited (VEIL) increased by US$95 million to touch $1.07 billion as of March 6, a rise of 10 per cent compared with the end of 2016 and higher than the 7.7-per-cent growth of the benchmark VN-Index during the same period.
VEIL sold parts of its earlier investments in large companies such as Vinamilk, Hoa Phat Group, Refrigeration Electrical Engineering Corporation and Hau Giang Pharmaceutical JSC, and shifted focus on pre-listed businesses such as Vietjet (VJC) and Novaland (NVL).
These investments brought in remarkable profits for the fund in a short time.
VEIL spent some VND800 billion ($35 million), equivalent to VND84,600 per share, to acquire 9.5 million shares of Vietjet during its offering to institutional investors in January 2017.
Price of Vietjet reached a peak of VND137,400 ($6.03) per share on March 6, a jump of 53 per cent over its debut price on the HCM Stock Exchange on February 28. 
At this price, VEIL earned some VND450 billion from its investment in Vietjet in just two months.
VJC shares were trading at some VND131,000 per share on Friday due to high profit-taking pressure.
In 2015, the HCM City-based fund invested $15 million to buy Novaland's shares and later increased its holding after the real estate company listed on HCM City's exchange on February 10.
With current holding of 17 million shares, or 4.82 per cent of Novaland's capital, this investment has brought the fund a profit of some VND400 billion when its price climbed nearly 55 per cent over the purchase price to some VND68,000 apiece.
Earlier, VEIL also reaped large profits from an investment in Aviation Corporation of Vietnam's IPO in December 2015. 
Shares of the aviation company are trading 3.6 times higher than the purchase price on the Unlisted Public Company Market (UPCoM).
Meanwhile, net asset value of VinaCapital's Vietnam Opportunity Fund (VOF) increased to $889.7 million ending March 3, up $6 million over December 31, 2016. 
The fund has not disclosed its detailed portfolio but is reportedly also earning profits of hundreds of billions of Vietnamese dong from its investments in Vietjet and Novaland. 
VNS