VietNamNet Bridge - Vietnam was the second fastest growing car market in the world in 2016, with imports favored by most Vietnamese buyers.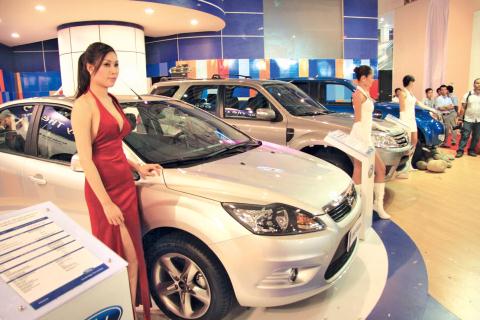 JATO, a UK-based market analysis firm, in its latest report, showed that the Vietnamese market grew by 27.1 percent in 2016, becoming the second fastest growing market in the world, just after Singapore.
JATO said 84.24 million cars sold all over the world, including 228,478 cars sold in Vietnam. As such, Vietnam ranked 34th in sales. However, with the growth rate of 27.1 percent, it ranked second in terms of growth.
An analyst commented that Vietnamese favor imports while the supply has been increasing.
Vietnam was the second fastest growing car market in the world in 2016, with imports favored by most Vietnamese buyers. 
He cited a report of the General Department of Customs (GDC) as saying that in January 2017, 2,600 CBU (complete built unit) cars were imported from Thailand, worth $51.7 million, accounting for 80 percent of CBU total imports. Vietnam also imported cars from India, 1, 006 products, worth $3.73 million.
Also according to GDC, in 2016, Vietnam spent $2.34 billion to import 113,567 cars.
Thailand, South Korea, India and China, the countries which have advantages in low-cost models, are the biggest exporters to Vietnam.
The CBU imports from Thailand have reached 34,336, from India 22,000, from South Korea 20,204 and from China 10,989.
The tariff cut is one of the reasons why Thailand has become the leading exporter to Vietnam.
According to ATIGA (Asean Trade In Goods Agreement), since 2015, the tariff on CBU imports from ASEAN countries has been decreasing step by step to zero percent by 2018.
The tariff on CBU imports from ASEAN will be cut by 30 percent by 2017, and have reduced to 40 percent on average by 2016.
With the import tariff cuts, domestically assembled cars have become less competitive in prices than imports. This has prompted foreign invested enterprises to shift to import cars for domestic sale instead of continuing to make cars.
A report showed that $24.4 billion worth of foreign direct investment was registered in 2016, an increase of $1.7 billion over the year before. Car trading ranked second among the business fields which most attracted FDI with 505 projects licensed in the year.
The Ministry of Planning and Investment, noting the surge in the FDI in car trading, attributed this to the new policies and tariff cuts. 
Investors now can see great business opportunities in the Vietnamese car market. The high population and improved income both promise ideal opportunities for car traders.
In January 2017, the number of cars with nine and fewer seats from ASEAN increased by 234 percent compared with the same period last year.