VietNamNet Bridge - Businessmen returning from Eastern Europe have set up large businesses in Vietnam and made great contributions to the country's economic development.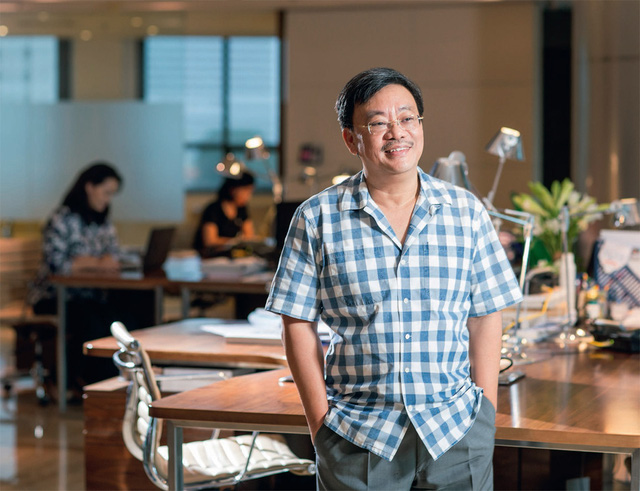 Mr Nguyen Dang Quang
In the early 2000s, Vietnam welcomed businessmen returning from the former USSR and Eastern Europe looking for investment opportunities in the homeland. They were born in the 1960s and later, and and cherished the hope of getting rich in the land where they were born. 
With talent and assets created when doing business in Russia and Eastern Europe, they have quickly set up large conglomerates in Vietnam.
Analysts noted that most of the largest joint-stock banks in Vietnam were founded by businessmen returning from Eastern Europe.
Dang Khac Vy of VIB
VIB Bank was established in 1996 and Dang Khac Vy was one of the founding members of the bank.
Vy, born in 1968, graduated from RSGPU, a geological exploitation university in Moscow, and then obtained a doctorate of economics from the Russia Federation Academy of Science.
Being one of the founding members of VIB, there is little information about Vy. What people know about him is that he is among the businessmen returning from Eastern Europe, together with Ho Hung Anh, Nguyen Dang Quang and Ngo Chi Dung.
IFC, when learning about VIB and the assets of the members of the bank's board of directors, found that Vy and his family members are big shareholders of the bank. 
In Vietnam, Vy also invests money in the food sector (Uniben). He is also president of Mareven Food Holdings, one of the largest conglomerates owned by Vietnamese overseas. 
Mareven Food Central, belonging to Mareven Food Holdings, was listed by Forbes among the 200 biggest private companies in Russia.
The total assets of VIB Bank by the end of 2016 had reached VND105 trillion. On January 9, 2017, more than 564 million VIB shares were put into transaction on UpCom.
Ho Hung Anh and Nguyen Dang Quang of Techcombank
Techcombank was established in September 1993 by a group of people who graduated from prestigious universities in Russia, with initial investment capital of VND20 billion.
Two important faces in Techcombank's board of directors since May 2012 are Ho Hung Anh, chair of BOD, and Nguyen Dang Quang, vice chair of BOD, who is also the chair and vice chair of Masan Group.
Though Anh and Quang joined Techcombank early, their role only became more important after the departure of Nguyen Thi Nga and when the Masan Group got more deeply involved in the bank's business.
There is another famous man with 'Eastern Europe origin' in Techcombank – Nguyen Duc Vinh. He joined Techcombank in 2000 and during 12 years of managing the bank, Vinh played a big role in turning Techcombank into one of the largest banks in Vietnam.
Kim Chi