Amway has been found not following a number of required procedures in order to carry out multi-level marketing (MLM) activities in Vietnam.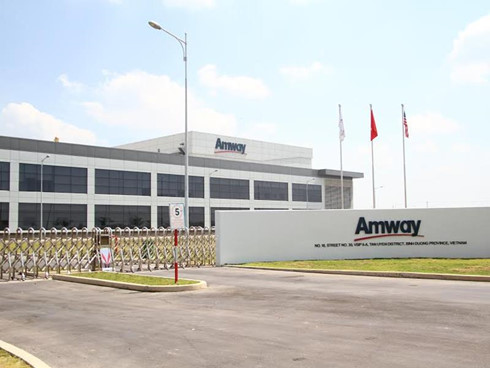 According to the investigation results publicised by the Ministry of Industry and Trade dated January 12, 2017, Amway Vietnam is unable to show evidence that it had fulfilled its responsibility of informing some provincial Departments of Industry and Trade for the 3rd, 4th , 5th, 6th and 7th that it changed its certificate of registration of MLM activities.
Failure to inform the departments is a sign of violating Clause 17 of Decree 42/2014/ND-CP on state management of MLM. 
According to the clause, a MLM company can only carry out MLM activities in a locality after receiving confirmation from the local Department of Industry and Trade that it had been notified.
The company also trains its distributors online through the website www.welcome2amway.com  but does not have any concrete way to ensure that the distributors are aware of the training content.
It runs ecommerce sites including www.bodykey.vn, www.nutrilite.com.vn and www.hotro.phonghopamway.com.vn, and allow distributors to order and pay online through the website amway2u.com.vn. 
At the moment of investigation, the company was asking for permission from the Vietnam E-commerce and Information Technology Agency under MoIT.
In 2016, MoIT carried out many investigations of MLM companies in order to tighten state management of these activities. Many MLM companies had their licenses revoked and some voluntarily stopped operations.
VIR