Three Deputy CEOs and two members of the Board of Management at Truong Thanh Furniture (TTF), including the company's founder and his son, were dismissed from their duties under a resolution from the Board on November 28.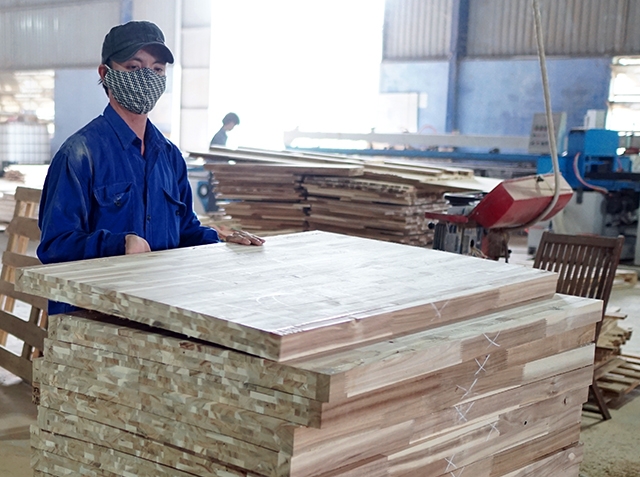 Mr. Vo Truong Thanh, founder of TTF and known as the "Wood King", was dismissed as Board member, and his son, Mr. Vo Diep Van Tuan, was dismissed as Deputy CEO and Board member.
Mr. Tuan and Mr. Thanh will be replaced on the Board by Deputy CEO Ms. Duong Trinh Thuy Nhu.
TTF's branches in Hanoi, Ho Chi Minh City and Binh Duong will be shut down due to low effectiveness. A second extraordinary shareholder meeting has been delayed and is now expected to be held between December 9 and January 31.
The Tan Lien Phat Company, a subsidiary of the Vingroup Corporation, announced via a statement dated November 24 that it will reduce its holdings in TTF from 49.9 per cent to 29.9 per cent.
Following TTF's dismal business results and a net loss of nearly VND1.5 trillion ($67.5 million) for the first nine months of the year, Tan Lien Phat plans to offload 28.92 million shares in the furniture maker between November 29 and December 28.
Tan Lien Phat became a major shareholder in TTF in May this year after acquiring 72 million shares for VND25,000 per share ($1.1). At the close of trade on November 25, TTF's shares stood at VND4,960 ($0.22).
Tan Lien Phat announced in mid-July the suspension of its loan to TTF of VND1.2 trillion ($53.8 million) in exchange for 69 million TTF's shares, after finding serious discrepancies in data relating to inventories and questionable debts.
EY Vietnam was appointed to review TTF's interim consolidated financial statements since December 31, 2015. The auditors were unable to confirm TTF's inventory as at December 31 and inspections have also not provided them with appropriate evidence to determine the amount of stock on hand.
TTF's cumulative losses as at June 30 increased by a further VND130 billion ($5.8 million) to VND1.2 trillion ($53.8 million) due to VND127 billion ($5.7 million) in stock found to be missing.
Moreover, short-term debts had exceeded current assets by VND425 billion ($19 million). "Those conditions reveal that uncertainty exists and raises substantial doubts about the entity's ability to continue as a going concern," EY Vietnam wrote in its report.
In August, the Ho Chi Minh City Stock Exchange (HoSE) put TTF on its special control list. On August 12, founder Mr. Thanh was dismissed as Chairman of the Board after being found not to have taken sufficient responsibility as Chairman given TTF's tough times. He was replaced by Vingroup's Deputy Managing Director Ms. Vu Tuyet Hang.
With TTF's cumulative losses as at September 30 standing at VND1.6 trillion ($70.4 million), higher than its charter capital of VND1.45 trillion ($63.8 million), TTF's shares may well be delisted. Current policy regulates that an enterprise will be delisted if its cumulative losses surpass its charter capital based on audited financial statements.
That leaves TTF with only two options to avoid delisting: make a profit of VND160 billion ($7 million) in the fourth quarter of this year to balance cumulative losses vs. charter capital, or request that Tan Lien Phat go ahead with its loan.
As Tan Lien Phat has announced plans to offload its holdings in TTF, the second option is off the table. In just four months TTF's shares fell dramatically, from VND43,700 ($1.92) on July 19 to VND4,000 ($0.18) on November 18. Tan Lien Phat is now the investor of major projects under Vingroup, with the most prominent being Vinhomes Central Park Tan Cang in Ho Chi Minh City.
Mr. Vo Truong Thanh was born in 1958 in central Binh Dinh province. In 1993, he and his colleagues established the Truong Thanh Wood Co., He and his company have gone through many ups and downs, even bankruptcy, but he had gradually restructured the company in recent years.
VN Economic Times