VietNamNet Bridge - Though Vietnamese customs services are ranked sixth out of seven surveyed countries in South East Asia (SEA), logistics at domestic seaports have improved in the last 10 years thanks to the government's efforts to upgrade infrastructure.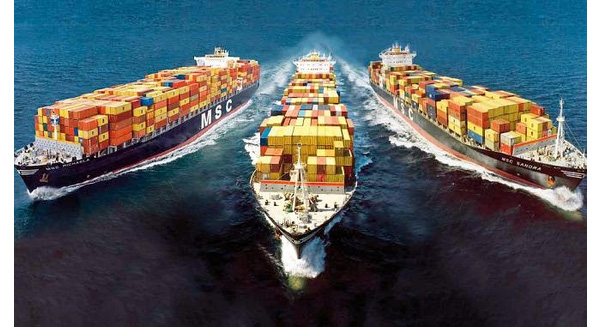 A report shows that in 2015, the total volume of goods going through ports reached 427 million tons, considerable growth of 14.6 percent compared with the previous year, higher than the planned volume of 410 million tons. This was the 10th consecutive year Vietnam saw an increase.
As for container goods, 12 million TEU (twenty foot equivalent unit) of container goods went through ports in 2015, an increase for the 10th consecutive year and the highest growth rate in the last six years.
Regarding the volume of goods carried by the fleet of Vietnamese nationality, the figure increased by 9.5 percent in 2015. 
The year 2014 saw a modest growth rate of 0.1 percent and 2013 a decrease of 2 percent.
With high growth rate and profits, Vietnam's sea shipping has seen a strong rise. In international rankings, Vietnam's logistics industry position has improved considerably.
According to UNCTAD's (United Nations Conference on Trade and Development) ranking on Liner Connectivity – the index that measures the connectivity of a nation with the international transport network -- Vietnam has become stronger since 2004.
Though there is a big gap between Vietnam and Singapore or Malaysia, Vietnam's position is above neighboring Cambodia, Philippines and Indonesia.
In 2011, Vietnam's logistics exceeded Thailand's in Liner Connectivity. However, after 2011, Thailand came closer to Vietnam in 2013 and 2014. Since then, Vietnam's and Thailand's Liner Connectivity indexes are nearly the same.
Improved infrastructure 
Vietnam's LPI (logistics performance index), which measures the nation's logistics capability has also been upgraded, thanks to improvement in infrastructure which saw considerable improvement among the key dimensions creating LPI, according to the World Bank. 
As such, the government's great efforts in the last 10 years have brought fruit to the seaports logistics industry.
At the 2015 World Business Forum (WBF), Vietnam's infrastructure in 2014/2015 was recognized as having good results. Vietnam ranked 87th out of 144 countries in seaway infrastructure, 88th in airway infrastructure, 52nd in railway and 104th in road transport, the highest rankings since 2010/2011.
Kim Chi