South Korean conglomerate CJ's movie theatre chain CGV is under suspicion of monopoly behaviour disadvantaging Vietnamese movie producers and distributors.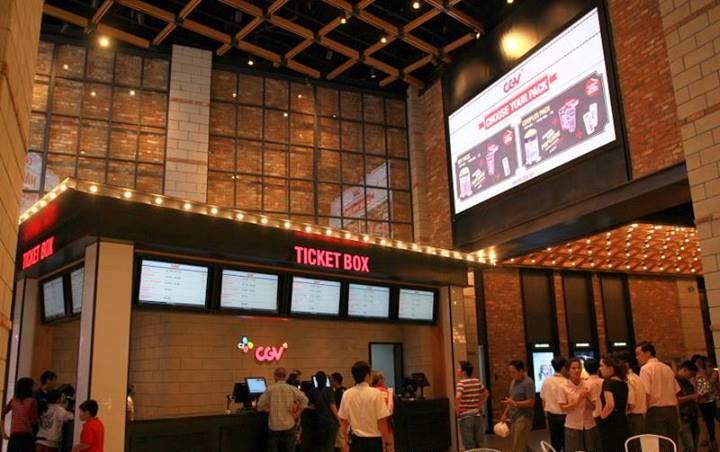 The matter was called to media attention after Tam Cam, arguably one of the most anticipated Vietnamese movies of the year, failed to get into CGV theatres, surprising moviegoers. 
At the press conference launching the movie, the company producing the movie, Vietnam Artist Agency (VAA), and the distributor, Bitexco subsidiary BHD, attributed the absence from CGV screens to unfair demands to share box office revenues made by CGV. CGV currently has 35 screening locations in Vietnam, accounting for a sizeable portion of the total number of movie theatres in the country that meet world standards.
On August 30, the Association to Publish and Popularise Vietnamese Movies, of which both BHD and VAA are members, sent a press release to local media, saying that CGV has done this to many movies produced by its members, not just Tam Cam. 
The association, set up in 2010 with the purpose of protecting the rights of producers and distributors, said that CGV exploits its dominant position in the market to demand exorbitant shares in film revenues, and that the percentage Vietnamese movie producers receive has been on a decline. According to the association, since 2008, other chains, namely Lotte, CGV, Galaxy, BHD, and Platinum, have been asking for comparable shares, which fall ever deeper below CGV's charges. 
Ngo Bich Hanh, general director of BHD, reportedly said that domestic producers have been trying to negotiate with CGV but were promptly refused. 
Vu Thi Bich Lien, general director of producer Song Vang Ltd., told local media that she hopes CGV had more reasonable policies.
Distributor Galaxy Studio Company, meanwhile, said it could not reach an agreement with CGV on the share of box office revenue for two movies, X-men: Apocalypse and Independence Day: Resurgence, for the same reason. 
CGV has been in trouble multiple times in South Korea for the same reason. In 2014, the movie theatre chain was reportedly fined 3.2 billion won ($2.87 million) by Fair Trade Commission (FTC) for unfairly favouring movies produced by affiliated companies by giving them advantage in screening periods. Lotte Cinema was fined for similar charges.
In 2008, as reported by news site hollywoodreporter.com, CGV was one of the four South Korean movie theatre chains determined by FTC to be "using their dominant business position" in a range of unfair practices, including prematurely ending the screening of movies and issuing excessive numbers of free tickets without the distributors' permission.
VIR