The property market will continue recovering but experts told an online forum held by Đầu Tư (Investment) newspaper on July 1 that they do not expect breakthroughs in the second half of this year.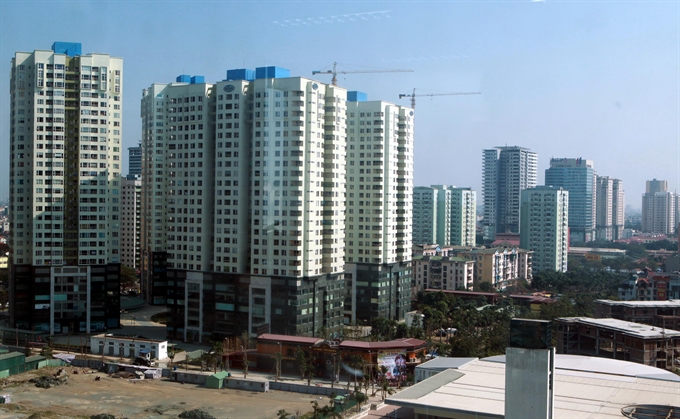 According to Trần Du Lịch, a member of the National Monetary Policy Advisory Council, the market will not see significant developments in the remaining months of the year.
Lịch expects the development of housing projects for low-income earners will improve in 2017, driven by the Government's efforts to develop social housing projects.
He said it was necessary to warn about imbalanced development of the property market as there was abundant supply in the high-end segment but a shortage in projects for low-income earners. This must be given special attention, especially if banking credits continue to be poured into the high-end segment.
"If banking credits target housing development for low-income earners, we will not have to be worried much about a property bubble," he said.
Vũ Văn Phấn, Deputy Director of the Ministry of Construction's Housing and Real Estate Market Department, said the ministry would check housing project plans nation-wide to decide whether they should be implemented or not in order to ensure a supply and demand balance, as, in fact, there might be an excess in the supply at the high end over demand.
According to LêHoàngChâu, Chairman of HCM City Real Estate Association, although the market is on a recovery path, there are potential risks requiring developers to pay greater attention to affordable projects. Home buyers should also carefully check out the projects and developers' capacity before buying.
The recovery of the property market will moderate in the second half of this year, DươngThùy Dung, head of CBRE Vietnam's Research and Consulting Department, said, adding that the market will see new sales but at similar rates to last year.
VNS