VietNamNet Bridge - When comparing Vietnam's commitments within the Vietnam-EU free trade agreement (EVFTA) and the Trans Pacific Partnership (TPP) Agreement, businesses see bigger benefits in EVFTA, especially in government procurement.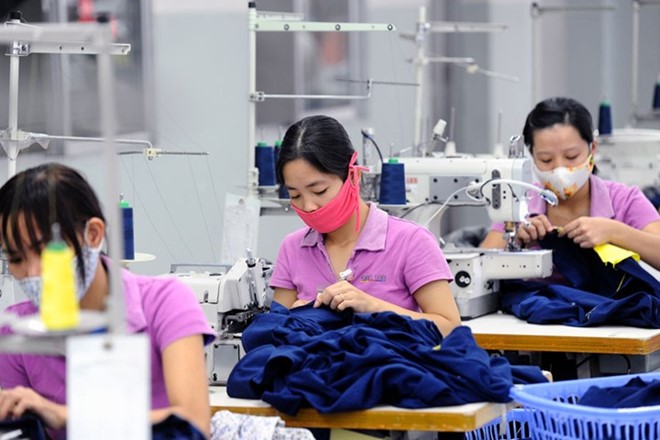 EVFTA and TPP are expected to take effect in one or two years. Businesses that have analyzed the agreements have realized that EVFTA can bring them big opportunities.
The representative of an enterprise from the US noted that EVFTA gives more favorable conditions in government procurement as it allows procurement deals in localities as well.
Tran Quoc Khanh, Deputy Minister of Industry and Trade, said it was not the initial intention of Vietnam to apply discriminatory treatment to imports from the EU and from TPP member countries. 
However, he said, the principle for all negotiations is "you scratch my back and I'll scratch yours'. As the EU offers attractive things to Vietnam, in return, Vietnam also accepted to give preferences to the EU.
Under the FTA, the EU will remove 85 percent of the tariffs imposed on Vietnamese goods as soon as the agreement takes effect. 
EVFTA gives more favorable conditions in government procurement as it allows procurement deals in localities as well.
In the next seven years, 99 percent of the tariffs will be removed, a high commitment level Vietnam can obtain within the framework of trade agreements so far.
An official from VCCI commented that the EU has offered attractive provisions to Vietnam regarding many production fields. 
For example, it agreed to remove all the import tariffs on Vietnam's textile and garment products within seven years. 
Moreover, the EU does not set the 'yarn-forward' principle for Vietnam's garment exports like in TPP. Instead of the principle, the 'fabric-forward' principle will be applied. 
The tariffs on footwear and shoes will also be completely removed by the EU.
The official went on to say that the EU has also promised strong support to Vietnamese farm produce to approach the EU market. 
Vietnam's fish products, for example, will be freed of tariffs within three years. 
Meanwhile, Vietnam can export 10,000 tons of sugar of year to the EU, though sugar is a 'sensitive' product in Europe.
"It is understandable why Vietnam has to promise to give better commitments on the market opening to the EU than TPP member countries in terms of government procurement," the official said.
Khanh from MOIT said tge differences in Vietnam's commitments in TPP and EVFTA are small and that Vietnam has 'gone further when making commitments in terms of government procurement with EVFTA'.
Truong Dinh Tuyen, former Minister of Trade, commented that Vietnamese businesses were now paying special attention to TPP and they have seemed to forget that the EU market is no less important than the US.

CV