All Nippon Airways, Japan's largest airline group by revenue and passenger number, is expected to earn 1 billion Japanese yen (around US$9.1 million) annually from the acquisition of a stake in national flag carrier Vietnam Airlines.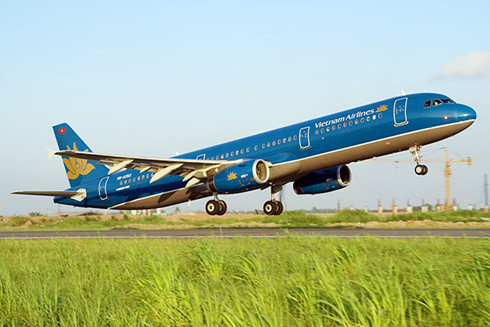 Maho Ito, a spokeswoman for All Nippon Airways (ANA), made the statement when contacted by VIR, adding that "The two sides have agreed to send one ANA executive to Vietnam Airlines' (VNA) Board of Directors."
Asia is a key growth market for ANA as it expands its international footprint, and VNA makes an ideal partner for the group because the two sides share the same high standards and approach to customer service and efficiency.
At present, both VNA and ANA have finished negotiations on the stake sale, but are still awaiting approval from the Vietnamese prime minister. If everything goes smoothly, the deal will be completed in late April, according to a source from the Ministry of Transport.
ANA agreed to acquire an 8.8 per cent stake in VNA for VND2.43 trillion (US$108 million). The partnership will also allow ANA and VNA to take advantage of the rising demand for air services in the Asian market and, in particular, in the Cambodia-Laos-Myanmar-Vietnam bloc, which has a high potential for growth in the region.
"We need a partner in Vietnam, where strong growth is expected. Since Vietnam is a member of the Trans-Pacific Partnership (TPP), we expect a further increase in transactions not only between Japan and Vietnam, but also between North America and Vietnam via Japan. ANA and VNA will discuss how to build our partnership to strengthen market competitiveness, such as code-sharing," said Ryosei Nomura, another spokesperson for ANA.
Along with the sale of stakes in Airports Corporation of Vietnam (ACV), which is the country's largest airport operator, the selection of VNA's strategic investor has been one of the hottest topics of discussion in the country's aviation industry.
Previous to the sale, a large number of foreign investors were eyeing VNA as an entry point to capitalise on the increasing demand and high growth potential for air services in the Southeast Asian market.
The Hanoi-based carrier, which holds a 47.1% stake in the domestic aviation market, currently operates 66 weekly flights on 10 routes between Japan and Vietnam. ANA operates 14 weekly flights on two routes.
Founded in December 1952, ANA, which is a member of Star Alliance, is an aviation group with global operations and a total of 63 consolidated subsidiaries and 18 equity method affiliates. It is divided into passenger and cargo service segments, as well as airline-related businesses such as catering and IT services. ANA has about 240 aircraft flying to 88 destinations. ANA raked in revenues of JPY1.713 trillion (US$15.66 billion) in the fiscal year 2014.
VIR