VietNamNet Bridge - Included in the list of the most dynamic companies in Asia, or the Asia 300 of the Japanese news agency Nikkei, Vietnam has five businesses: Vingroup, Vietcombank, FPT Group, PetroVietnam Gas and Vinamilk.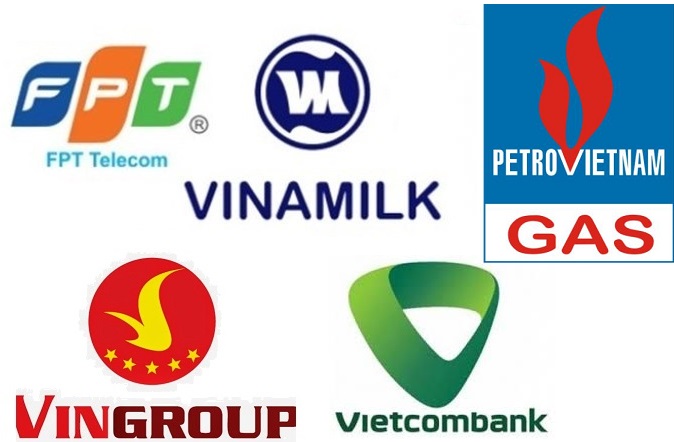 The Asia300 is Nikkei's exclusive list of the continent's biggest and fastest-growing companies from 11 different economies. The magazine has picked the companies based on market capitalisation and then adjusted for growth potential and geographic balance, to give readers a broader view across ASEAN economies in particular.
This year, a total of 331 companies across Asia made the list. This included 83 Chinese enterprises, 44 enterprises of India, 42 Korean companies and 40 Taiwanese companies. Southeast Asian countries such as Singapore, Malayssia, Indonesia, the Philippines, and Thailand have at least 20 firms. Vietnam has only five qualified firms in the list.
Ranging from Indian computer services companies to Indonesian property developers, the Asia 300 offers readers a glimpse of the emerging global multinationals - the companies which aspire to dominate business in the 21st century and challenge the older, established US and European brands.
FPT is the largest information technology company in Vietnam it is engaged in a wide array of activities including software development, telecommunications, and the marketing of IT products. The company went public on the Ho Chi Minh Stock Exchange in 2006. Its market capitalization, at about $800 million, is one of the largest among non-State entities.
The company founded a university in the hope of expanding the pool of capable engineers, setting a goal of more than tripling the number of engineers who speak Japanese to 10,000 by 2020.
Vietcombank is one of Vietnam's four largest State-run commercial banks. It has been a major player in international trade payment settlement and is also boosting its retail lending.
Highly profitable in the domestic market, Vietcombank is now setting its sights on global markets, aiming to become one of the world's 300 largest banking institutions in terms of profitability and deposits by 2020.
PVGas is one of Vietnam's largest State-run companies. A member of PetroVietnam, PVGas is the largest natural gas company in the country. It runs integrated operations, from drilling for gas through to marketing, controls nearly 70 percent of the domestic market for liquefied petroleum gas, and has a market capitalization of about $9 billion, making it one of the largest publicly traded Vietnamese companies.
The company is actively pursuing a policy of collaborating with foreign companies, and in June 2014 signed a liquefied natural gas trading contract with Royal Dutch Shell. In 2012 it teamed up with Tokyo Gas.
Vinamilk is Vietnam's largest food processor and deals in a wide variety of dairy products, including milk and yogurt. It is said to account for about 50 percent of Vietnam's dairy market. Its market capitalization is the second largest in Vietnam, at around $5.5 billion.
Vingroup is Vietnam's largest real estate company and deals in a host of different properties, including houses, shopping malls, hotels, golf courses, and hospitals. The company has enhanced its brand cachet by targeting its Vincom shopping malls and Vincom Village residential areas at affluent customers.
One of the few entirely non-State concerns in Vietnam, Vingroup is about 30 percent owned by its largest shareholder and founder, Pham Nhat Vuong. Foreign investors have a combined interest of about 15 per cent, and its market capitalization, at approximately $3 billion, is the largest among non-State companies.
Among countries with enterprises listed in the Asia300, Vietnam recorded the lowest number. China and Hong Kong had 83, Taiwan 40, South Korea 42, Singapore, Thailand, and Indonesia 25, Malaysia 22, the Philippines 20, and India 44.
Son Nguyen