VietNamNet Bridge - Singapore took the lead for foreign investment in Vietnam in the first two months of 2016, reported the Foreign Investment Department.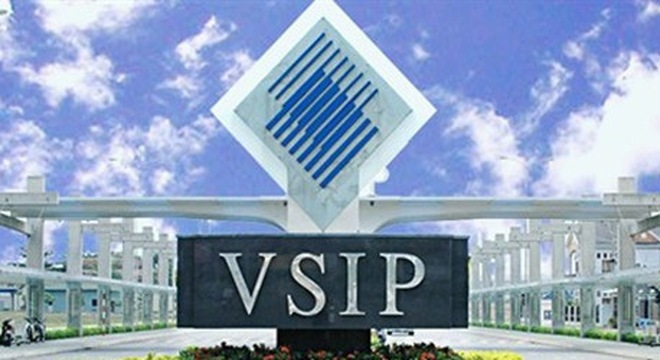 The Vietnam-Singapore Industrial Park.

During this period, Singapore had 30 newly-registered projects with a total registered capital of about $435 million. In addition, six projects increased capital, totaling $33.8 million, bringing the total newly registered capital of Singapore to nearly $469 million.
By February 20, Singaporean investors had 1,569 valid projects in Vietnam, with a total registered capital of over $36 billion, ranking third out of 112 countries and territories investing in the country.
The average capital of Singaporean projects is about $23 million/project, compared to the average of foreign invested projects in Vietnam of $13.96 million/project.
In terms of investment areas, Singaporean projects mainly focus on the processing industry, with 481 projects and $15.6 billion of capital, accounting for 30.65% of the total number of projects and 43.47% of total investment capital of Singapore in Vietnam.
In second place is real estate with 80 projects and $10.8 billion, making up 5% of the total number of projects and 29.95% of total investment.
The arts and entertainment, construction, transport and storage also attract Singaporean investors, with $1.8 billion, $1.7 billion and $1.4 billion, respectively.
Ho Chi Minh City hosts the largest number of projects from Singapore, with 786 projects and registered capital of $9.6 billion, accounting for 50% of total projects and 26.71% of the total registered capital of Singapore in Vietnam.
Singaporean investors favor the form of 100% foreign investment with 1,163 projects and $23.4 billion, representing 74% of total projects and 65% of total registered capital.
The rest is in the form of joint ventures and business cooperation contracts.
The Foreign Investment Agency said that investment capital by Singaporean investors in Vietnam continued to increase in recent years. These projects are effective, making a significant contribution to job creation, exports and economic growth of Vietnam.
Nam Nguyen