VietNamNet Bridge – A report recently released by Fitch Ratings showed that, as of February 11, crude oil prices had fallen a total of 44% more than one year ago and up to 75% from early 2013.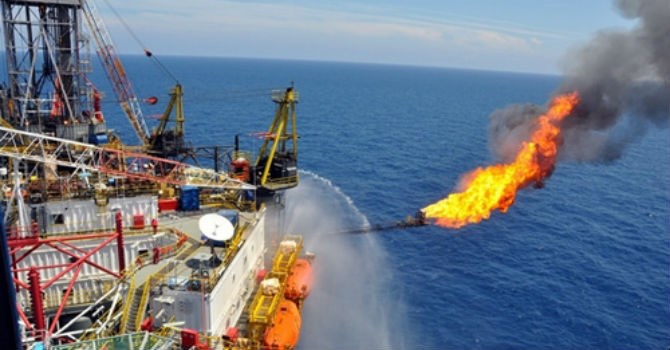 Among Asian countries, the world's largest importer of crude oil, the plunge in oil prices has benefited Thailand, while Vietnam and Malaysia have been most severely affected.
Despite being Asia's largest oil exporter, Malaysia's net oil receipts rose slightly due to a rise in crude export volumes. Vietnam is the only country in the region to experience deterioration in its net oil bill.
Vietnam will see oil net imports increase by one percent of GDP and decreasing export volumes. State revenues from crude oil in the first 15 days of the year reached VND1.8trn, a decrease of 48.6 percent on last year.
According to the National Financial Supervision Commission (NFSC), due to late payments, the prices of Vietnamese crude oil in the first quarter may be around USD40 per barrel. But it is predicted that prices would continue to fall to less than USD30 per barrel.
"We had hoped the price would be USD60 per barrel, so it's highly likely that revenues won't reach the goal set last year," said the representative of NFSC.
Several experts also said declining oil prices might affect foreign investment into Vietnam.
Can Van Luc, consultant for the chairman of BIDV Bank, said the lifting of sanctions on Iran's oil, increased US exports and China scaling back demand could add to oversupply and low prices.
He said, "Lower revenue for the state budget is not the biggest concern. The contribution of crude oil to the state budget fell from 27 percent in 1996 to six percent in 2015. More important is that investment in the petroleum industry will decrease. A Thai investor was considering a USD22bn investment inthe sector, but could be reluctant when the prices dropped too low."
Dan Tri