Hanoi and Ho Chi Minh City are considered the most investor-friendly cities among 10 Asian destinations, as surveyed by the Korea Institute for Industrial Economics and Trade.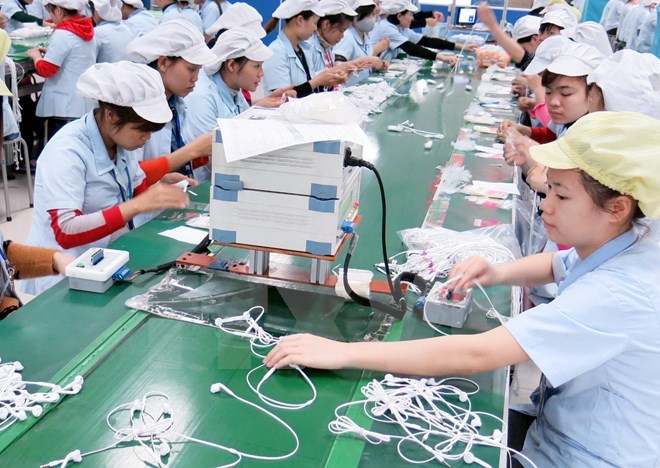 An electronic accessory factory of the Glonics Vietnam Co. Ltd, a Korean wholly-owned firm (Photo: VNA)
Hanoi tops the list with 3.86 out of 5 points while HCM City scores 3.81, found the Institute's poll which was involved by corporate officials.
Released on February 15, the poll also found that 22.2 percent of the respondents said HCM City has high quality manpower and an ample reserve of workers.
Up to 53.7 percent of the surveyed expect that the investment climate in Hanoi will be improved while 51.6 percent expressed the same hope for HCM City.
In the survey, the Vietnamese cities are followed by China's Chengdu, Shanghai and Qingdao cities.
The others surveyed destinations are New Delhi, Mumbai and Chennai (India), Yangon (Myanmar), and Jakarta (Indonesia).
VNA